The 27 Best Natural Makeup Brands With Products That Deliver
Because your skin deserves makeup that looks good while being good for you.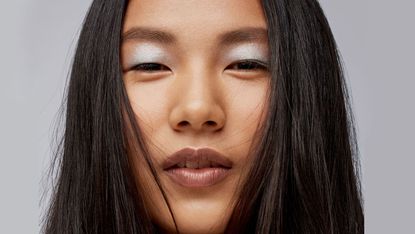 (Image credit: Stocksy ¦ Leandro Crespi)
It's no secret that natural or "clean" beauty has blown up in recent years. Consumers care about non-toxic ingredients and are making a conscious effort to pay close attention to harmful chemicals commonly found in makeup products, like parabens, that could be wreaking havoc on their bodies. But let's get real: What does "natural beauty" even mean anymore? Increased demand for clean, cruelty-free, and vegan makeup and beauty products has, sadly, caused brands to use suspicious marketing tactics, slapping "natural" and "organic" labels on their products without legitimate certifications.
Plus, it's difficult to decipher if "natural" makeup brands are being completely transparent when it comes to refraining from harsh chemicals and animal testing. This is why organizations like PETA and Leaping Bunny are so important—both websites offer tools to search which brands are truly using organic, cruelty-free, and ethically sourced ingredients.
I have one more thing to address before we move on: There's a huge misconception that natural makeup products are incapable of delivering glamorous results. That might have been true, like, a decade ago, but today there are plenty of brands creating buildable, high-impact products that over-deliver in the shade department. Natural makeup brands are on the rise, and here are my all-time favorites.
LYS Beauty
After more than a decade spent in the clean beauty industry, Tisha Thomspon decided she'd had enough of the lack of diversity in natural makeup. LYS Beauty launched in 2019 on Sephora as the first Black-owned clean beauty brand to receive Sephora's stamp of approval, instantly becoming a sold-out favorite for its formula and powerful pigment targeted towards skin of color. Each product is made to be skin-focused first, ingredient wise, with focus on skin affected by hyperpigmentation and dark marks.
Milk Makeup
An offset of Milk Studios, Milk Makeup has been in the clean beauty space since the beginning, focusing their branding and message on galactic-feeing products that are made for effortless beauty vibes. Their dedication to improving their formulas and packaging, not to mention their refillable and natural ingredient-focused products, helps explain why most TikTokers have at least one item from the brand.
Westman Atelier
Gucci Westman, renowned makeup artist and the brand's namesake/founder, created Westman Atelier to bring a luxurious aesthetic to clean beauty. With sustainability in the foreground, natural ingredients are a major pillar in the identity of this cosmetic brand. The refillable durable packaging and creamy products with plant-powered ingredients make them a favorite for IG-worthy shelf shots and product that works well, trusted by clean beauty store Credo.
Minori Beauty
"Minimalist" and "clean" are two words that perfectly describe this essentials-only beauty brand. Anastasia Bezrukova founded Minori Beauty for those who want to declutter their beauty drawer and focus on the few key products for simple, natural wear. Creamy blushes and highlighters offer multi-use effects for flushed looks and cottagecore darling dreams, while the straightforward formulation makes it simple to figure out what exactly is in the product.