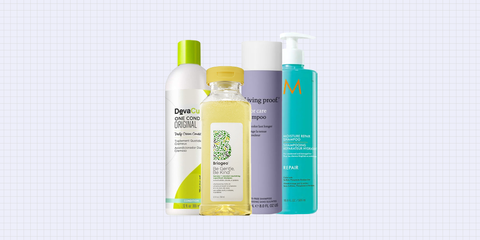 Design by Morgan McMullen
If searching for the perfect shampoo is wrong, I don't want to be right. For many women, choosing a shampoo and conditioner is kind of like dating—you'll settle for the one that's right in front of you (read: the bottle near checkout), but as more variety becomes available, the pickier you want and need to become.
As rote as it seems, haircare needs to be taken as seriously as skincare is, which is why Marie Claire's editors decided to share our go-to shampoo and conditioner picks for every hair type—from frizz-prone to heat damaged to perfectly healthy. Stock up on our favorites, below, and feel free to use "washing my hair" as an excuse anytime you want to get out of a date.