Kate Winslet Says L'Oréal Paris Elnett Hairspray Is a Nostalgic Beauty Must-Have
"I lost my mother six years ago, so when my daughter started talking about Elnett, I was like, 'Oh, my God, you're going to make me cry. It's making me think of Nana!' "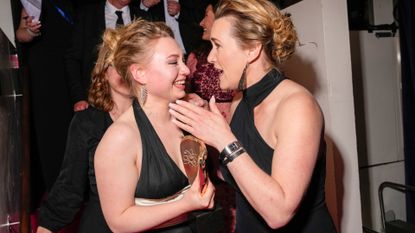 (Image credit: Getty)
Without question, Kate Winslet is one of Hollywood's most talented, influential women.
She hit the scene as a budding 19-year-old in the film Heavenly Creatures, and nearly three decades later, the now-47-year-old is continuing to walk in her power of portraying headstrong women, while embracing her natural beauty and accepting her aging. Currently, the Oscar-winning actress is a beauty ambassador for L'Oreal Paris, and is chock-full of beauty secrets and must-haves that allow her to continue to be a force in Hollywood. We sat down with the Avatar actress to get a sense of what beauty means to her (especially on the heels of criticism for lack of wearing makeup on Mare of Easttown)—and, surprisingly, her must-have is a product that her 22-year-old daughter, Mia Threapleton, adores too.
"Yesterday, ahead of my interviews, Mia said to me, 'Mum, don't forget to talk about Elnett,'" said Winslet. "And I said, 'well, I always talk about Elnett.' and she said, 'I know, but don't forget to say that it reminds your daughter of how the apartment bathroom smelled when we lived in New York.'"
Threapleton is referring to L'Oréal Paris Elnett hairspray, which launched in 1960 and was the first hairspray sold in drugstores at that time. As a child, Threapleton fondly remembers watching Winslet applying the lightweight, strong hold spray before attending high-profile New York events in the evenings.
"Elnett is a big part of her New York life and it also reminds me of my mother," Winslet proclaimed. "I lost my mother six years ago so when my daughter started talking about Elnett, I was like, 'Oh, my God, you're going to make me cry. It's making me think of Nana!'"
Beauty and family aside, Winslet is dedicated to supporting women beyond suggesting nostalgic hairspray. A report produced by The Center for the Study of Women in Television and Film states that only 17 percent of women are in directorial positions on top-grossing films, and only 25 percent are working in key behind-the-scenes roles—Winslet's mission is to change this by supporting women in the global film industry the best way she can.
"I want women to know that if they've got a voice, they should use it," says the mother of three. "If you feel fear, get rid of it. If you have a dream, pursue it. Use your voice. Be yourself. Lead with the truth. Be a good colleague. Be a great friend. Be a strong person. Stand in your truth."
Winslet continues: "When I was younger, I remember thinking, 'I'm supposed to be so grateful. I'm supposed to say thank you all the time. I'm so blessed and lucky.' I was made to feel that I had to be grateful, but still earn my place at the table. We all have a right to be at that table. So ladies, quit moaning. Quit whining. Let's go. Let's do it. Let's not f*ck around. We've got stuff to do, girls. Let's go!"
Now that's beautiful.
Marie Claire email subscribers get intel on fashion and beauty trends, hot-off-the-press celebrity news, and more. Sign up here.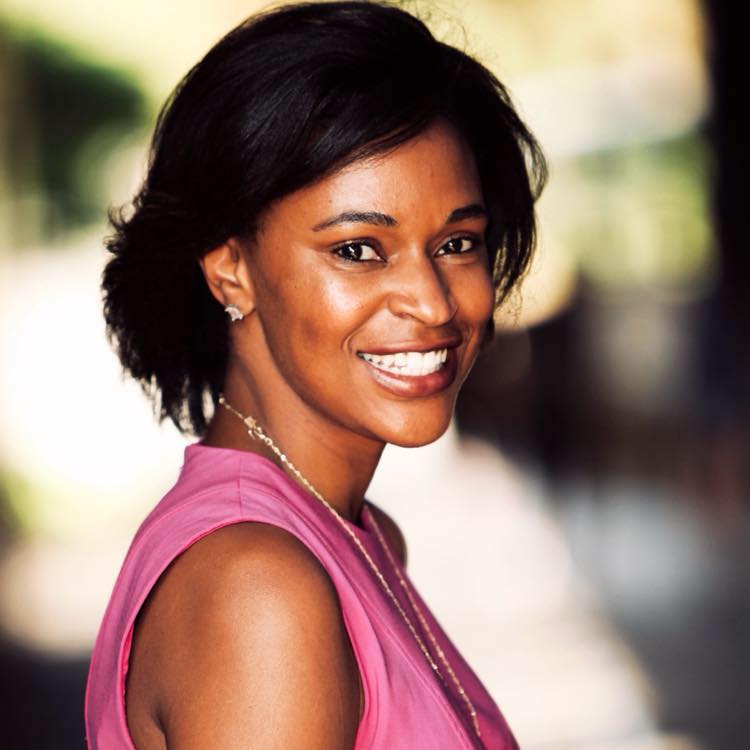 Deena Campbell is the Beauty Director of Marie Claire where she oversees beauty and health content on all platforms. Deena joined Marie Claire after a decade-long career as an editor in print and digital media. Before joining the brand, she managed editorial content for L'Oréal owned Makeup.com and Skincare.com. In 2015, she launched Essence.com's hair channel where she received Time Inc.'s Henry R. Luce Award, shortly before joining Allure.com's staff as Senior Beauty Editor. Along with her editorial positions, she also consulted on content and marketing strategies for beauty companies including DevaCurl and Dove, and has appeared at various speaking events and live television segments.