The 12 Best Concealers for Acne in 2023
Zits? What zits?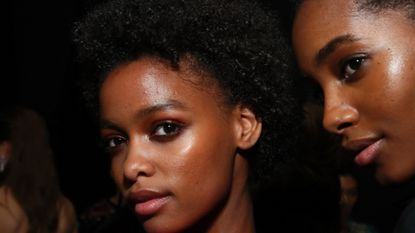 (Image credit: Astrid Stawiarz/Getty )
There's no makeup struggle more frustrating than trying to cover up an angry, red pimple that not even one of the best acne spot treatments can zap away. As the story goes: You diligently pat concealer over your blemish only for the coverage to disappear or separate. But—and this is good news—using one of the best concealers for acne can ensure that your makeup stays on and your pimples stay incognito all day long. Even though there are dozens of products that promise to do the job, there's only a select few that go above and beyond.
If you want to cover acne (it's a totally personal choice!), finding a formula that's hydrating, has intense staying power, and is packed with pigment is non-negotiable. To help aid you on your search, keep scrolling. We've rounded up the best concealers for acne—and some makeup-artist approved tips for getting your coverage to stay put.
How to Cover Acne With Concealer
The key to getting your concealer to stay in place? "Really prep the skin," says celebrity makeup artist Shadi Malek. Your base should be hydrated (even acne-prone skin types require moisture) and primed. Once that's said and done, it's time to grab your concealer. "If you have stubborn acne, you can apply a thin layer of concealer and then apply your foundation," says Malek. "Then go over your acne again with more concealer."
To make sure your spot coverage blends in with the rest of your complexion, Malek recommends using a flat brush at the get-go. Once your product is packed on, "go over the edges with a beauty blender so that the concealer blends seamlessly into the foundation."
What to Look For in a Concealer
First and foremost, you need to find the right shade. Unfortunately, your under eye concealer likely isn't up for the job. While a lighter shade is ideal to brighten the under eye, you want a true color match for blemishes. "Choose a shade that is the exact shade of your foundation so that you cannot tell the difference between where you have concealer and where you have foundation," says Malek.
On the texture front, you want to find a product that is going to be buildable, blendable, and has intense pigment. A slightly tacky formula won't hurt either—it'll ensure the concealer doesn't budge throughout the day.
The Best Concealers for Acne
The Best No-Budge Concealer for Acne
Hourglass Vanish Concealer
This concealer and the brand's Veil Translucent Setting Powder are the ultimate dream team—your coverage isn't going anywhere. "This consistency is tacky, so it really holds onto the acne all day," says Malek. "It also blends really well into the skin and gives the illusion of an acne-free face." Another benefit of this full coverage formula? The shades were designed to work with a range of undertones, so you shouldn't have a problem finding an exact match.
The Best Pot Concealer for Acne
NARS Soft Matte Complete Concealer
NARS knows a thing or two about concealers, and this one is literally made with acne coverage in mind. Vitamins A, C, and E work together to keep acne from drying out no matter how many layers you put on. One reviewer wrote, "This product gives great coverage. I absolutely love how well it hides scars and acne. It makes breakouts not nearly as big of a deal as it was before I found this stuff. At least the redness will be gone!"
The Best Blurring Concealer for Acne
Cover FX Power Play Concealer
For a concealer that's going to give you an airbrushed finish, Malek recommends reaching for Cover FX. Unlike other concealers that sink into pores or settle into little baby lines throughout the day, this makeup artist-loved formula manages to look fresh after eight hours of wear. Another bonus? It feels extremely lightweight, a rarity for a product that has this much coverage.
The Best Color-Correcting Concealer for Acne
Those inflamed, red, swollen pimples? Yea, they require some heavy duty concealer. When it comes to making redness disappear, there's no better option than Shape Tape—it's a cult-favorite for a reason. If you feel like you need a little extra color correction, Malek recommends layering a green color correcting concealer underneath.
The Best Matte Concealer for Acne
Maybelline SuperStay Longwear Concealer
If you have acne-prone and oily skin, matte makeup products are going to be your best friend. That said, something too drying is going to emphasize your texture. Enter Maybelline. Their concealer is equal parts nourishing and oil absorbing. It's also non-comedogenic (a must for acne-prone skin) and lasts…wait for it…30 hours.
The Best Natural-Finish Concealer for Acne
Dior Forever Skin Correct Concealer
While the Dior Backstage Concealer has our hearts when it comes to an under-eye product, the Forever Skin Correct Concealer is the MVP for blurring out blemishes. It has a full coverage formula, but still manages to give the skin a no-makeup look. To get the most effective coverage, swatch some product on the back of your hand and then gently pack concealer on using a flat brush.
The Best Brightening Concealer for Acne
UOMA Beauty Beauty Stay Woke Luminous Brightening Concealer
Uoma Beauty has you covered with this brightening concealer. The creamy formula won't cake up—no matter how many layers you use. It's also *super* blendable, so you'll never have to deal with a harsh line surrounding your pimple.
The Best Do-it-All Concealer for Acne
Calling all my low maintenance people: This concealer is for you. This singular product can get rid of your dark circles, cover blemishes, and do double duty as your foundation. Don't let the promise of a radiant finish scare you—it dries down quickly, doesn't budge, and won't leave you looking slick or greasy. Don't believe us? One Sephora client with acne-prone skin said, "This never creases or clings to dry spots! Definitely recommend."
The Best Shine Control Concealer for Acne
Clé de Peau Beauté Concealer
Want a concealer that's going to go the extra mile? There's nothing more hardworking than this stick formula. In addition to its silky, smooth texture and longwear promise, it also mattifies excess oil.