Editors handpick every product that we feature. We may earn commission from the links on this page.
The Best Dark Spot Correctors That Actually Work
Bright, even skin is just around the corner.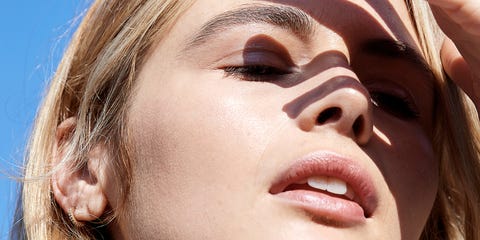 Plume Creative
Getty Images
I give my skin credit for treating me nicely most of the time, but if there was one thing I would complain about it's dark spots. Small dots of hyperpigmentation are the bane of my existence, and finding a treatment has proven to be very difficult. In my case, these spots are the aftermath of the occasional pimple that I mutilate, which has its revenge by sccarring, becoming dark and never truly going away. There are actually several causes of dark spots that explain why they appear on the skin. Perhaps the most common is sun damage, which, after a prolonged period, can cause hyperpigmentation as a guilty reminder that time you didn't wear SPF. Hormonal changes, irritation, and certain diseases can also churn out these marks.
If they annoy you as much as they annoy me, odds are you've done a bit of research to determine the best way to get rid of them. While pricey dermatologist-conducted treatments can yield good results, there are also some effective at-home products you can use to minimize and reduce the appearance dark spots. Enter: dark spot correctors. We've compiled a master-list with options for all skin types and tones. So goodbye dark spots, hello clean and even skin.
This content is created and maintained by a third party, and imported onto this page to help users provide their email addresses. You may be able to find more information about this and similar content at piano.io