U Beauty's Plasma Lip Compound Now Comes in the Perfect Fall Shades
The celebrity-loved product is available in 12 different colors.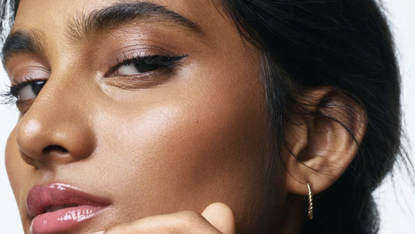 (Image credit: U Beauty)
This article was created in partnership with U Beauty. Editors hand-pick every product that we feature; when you purchase through links on our site, we earn an affiliate commission.
Chapped lips have long been my status quo. I deal with a peeling-dry-bleeding situation in the summer months, so when the colder weather and wind set in, you can imagine my persistent discomfort. I've tried lip balms and hydrators ad nauseam, going through moisturizing glosses, overnight masks—you name it, I've used it. There are certainly a few that I keep in my rotation, but without a shadow of a doubt, my everyday go-to is U Beauty's Plasma Lip Compound.
I was first introduced to the juicy, high-gloss formula back in 2022. At the time, it was a one sku wonder, available exclusively in a clear, shiny gloss. Since then, the brand has had a series of seasonal drops to introduce tinted variations. First came the OGs: Fawn, Rose, and Cassis—a series of nudes that work across skin tones. Then the Fall shades: Bellini, Flush, Lady, and Sunset. Those were followed by what I like to think of as "bonus" shades: Orchid, Poppy, Fig, and Sable, which in my opinion are more winter-y in nature.
The Colors
Naturally, Rose is my favorite—my happy place lives in the pinky-nude territory. However, the Fall shades (yes, all four of 'em) caught me by surprise. I'll be honest, even though these lip treatments are sheerer in nature, the pigment is pretty true to the color on the bottle. For a gloss, the payoff is intense by all normal standards, which I'm particularly grateful for given my aversion to lipstick.
Bellini, a champagne coral, is my most-used. It's a hyper-flattering shade and I'm not exaggerating when I say that it makes my eyes and skin look brighter. Flush, a tango pink, is the closest I can get to a summer pink while still maintaining my cold weather identity—it's bright, fun, and bold. I like to think of it as the statement gloss (the pigment is bright) for Fall. Then come the barely-there duo: Lady, a warm nude mauve, and Sunset, a shimmery, toasted caramel. I keep one in my bag and one in my desk drawer—both compliment every makeup look and color palette.
The remaining four hues are deeper and bolder in nature. While they span red, purple, and brown undertones, each has a vampy aesthetic that's perfectly in line with the season's makeup trends.
The Formula
Just like the OG Lip Plasma, all of the tinted formulas are infused with the same deeply hydrating formula. Powered by the brand's proprietary SIREN Technology, which provides a concentration of ingredients right where you need it, the lip treatment helps increase hydration, boost volume, smooth over fine lines, and help boost collagen. The ingredients feature the usual suspects: Hyaluronic acid, ceramides, shea butter, and beeswax, all of which are intent on providing nourishing hydration. The clinical tests tout impressive claims: The Lip Plasma boosts collagen and elastin, increases softness, and improves lip fullness and hydration over time.
As someone who uses this formula multiple times a day for the greater part of the past year, I can confirm its impressive powers. My lips have genuinely never felt more nourished, looked less chapped, or felt softer and smoother—even without product.
The Wear
Just a single pea-sized dot coats my entire lips with a glowy sheen of gloss that has a silky slip and reflective glow. The pigment is more intense than any other glosses in my rotation and the high shine factor looks reflective as opposed to sticky or watery. The consistency of the Plasma is more weighted than most, but it does absorb fairly quickly. I find myself reapplying after a meal or a few hours spent doing daily activities. But even when the formula's color and tackiness dissipate, the hydration lasts for hours.
Celebrity news, beauty, fashion advice, and fascinating features, delivered straight to your inbox!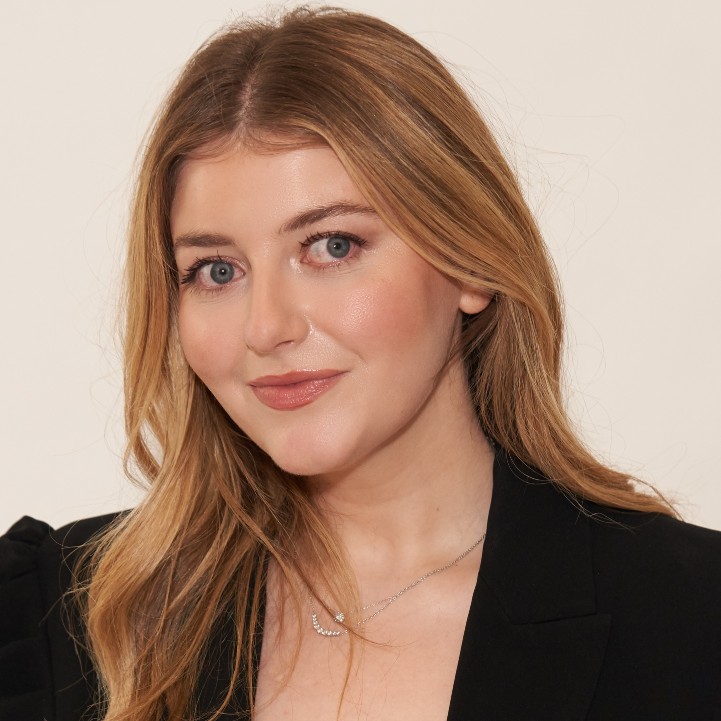 Samantha Holender is the Beauty Editor at Marie Claire, where she reports on the best new launches, dives into the science behind skincare, and keeps up with the latest trends in the beauty space. She has previously written for Us Weekly, Popsugar, Makeup.com, Skincare.com, and Philadelphia Wedding. Follow her on Instagram @samholender.