11 Truly Insane Jobs You Won't Believe People Get Paid to Do
Three words: professional panda nanny.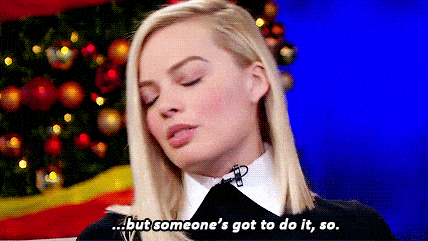 (Image credit: archive)
You know how sometimes you go to work and are just like: this is my life? It's a feeling everyone has experienced at least once—except people who have the jobs listed below. Some folks feel those Saturday vibes every day because work is just that amazing, so time to live vicariously through them while filling out applications and trying not to feel bad about your life choices.
Pizza Taster
Bath Pizza Company in Somerset, England recently posted a job listing looking for a "Pizza Taster" who can give feedback on their menu of cheesy, saucy pies. Like, we volunteer as tribute.
You have to have a cultured palate to be a good fit for the job—i.e. you gotta know your Margherita from your Marinara—but the eatery offers a competitive salary with "serious pizza perks," and they'll even reimburse your travel expenses.
Panda Nanny
In 2014, the China Giant Panda Protection and Research Center made headlines with their unique job opening: They were looking for panda nannies.
Not only do panda nannies get to hang out with the adorable bears all day, they also get $32,000 per year, plus room, board, and even a company car. The job requirements are: writing and photography skills, as well as "some basic knowledge of pandas," per China Daily.
A lot of people thought they were the perfect candidate—100,000 applicants, to be exact.
Financial Dominatrix
A Brooklyn woman under the alias Princess Meggerz makes $200,000 a year through "financial domination" or "fin dom," i.e. demanding money or other gifts from submissive (and deep-pocketed) men, according to Thrillist.
Better yet, Meggerz never has to meet these guys in person. She finds her marks via meggerz.com, and collects money via Western Union and gifts via Amazon wish-lists. ¯\_(ツ)_/¯
Professional Sleeper
Who among us can actually claim to be well-rested during the week? You could be if you were a bed tester. Simon Horn Ltd. found a unique way to put their luxury beds to the test: The company hired a 22-year-old college student to participate in a "sleep survey" on the beds for a month.
As The Telegraph reported, all this lucky woman had to do was spend eight hours a day in bed and then blog about her experience. Um...goals.
Netflix Tagger
There are only a few dozen Netflix taggers in the world, but boy, do they have a good gig. Basically, these chosen few get to watch Netflix all day in order to make the streaming giant's algorithms better. That category for "Workplace Rom-Coms With a Strong Female Lead"? Thank the taggers for that.
"I'm like a garbage disposal for watching stuff," tagger Josh Garrell told CNBC. "I'm open to anything because you never know. You could come across something brilliant you would have never tracked down."
Haunted House Tester
This may not be the dream job for the more squeamish among us, but for the adrenaline junkies, this sounds like a real scream (you're welcome). Sociologist Margee Kerr—author of the book Scream: Chilling Adventures in the Science of Fear—tours the country helping haunted house owners make their attractions even more haunting. This Halloween, for example, she worked on Eastern State Penitentiary's Terror Behind the Walls.
Fortune Cookie Writer
Donald Lau recently ended a 30-year-long career as Chief Fortune Writer at Wonton Foods, so chances are, you broke open a cookie and found one of his prognostications. "When they eat their fortune cookie, I want the customers to open the fortune, read it, maybe laugh, and leave the restaurant happy, so that they come back again next week," he said in January.
So why is he calling it quits? Writer's block.
Ice Cream Taster
Edy's Grand Ice Cream is so dependent on master ice cream taster John Harrison's tastebuds that they've insured them for $1 million. As Cooking Light reports, John estimates he has sampled from 200 million gallons of ice cream over the course of his career. "Sure, I've gained some weight in the 20 years I've been with the company, but who would trust a skinny ice cream tester?" he says.
Water Slide Tester
In 2008, Daily Mail introduced us to then-29-year-old Tommy Lynch, who travels 27,000 miles a year testing water slides across the globe. "Some people sit in an office all day but I get to fly all over the world and slide down flumes," he said. "It can be a bit tough when it is chilly and you have to strip off and shoot down the flume, but other than that, it is great."
Professional T-shirt Wearer
Jason Sadler founded iwearyourshirt.com in 2008, and since then, he and his four colleagues have collectively made $500,000 per year simply by selling ad space on their chests, according to Business Insider. We are all doing life wrong.
Mattress Jumper
Ruben Reynoso is a professional "mattress filler" who literally jumps up on down on mattresses at McRoskey Mattress Company to compress and even out the filling. "It just feels good to make one of these," Ruben tells PayScale. "Sleep is so important. Everybody in the world has to do it. I like being a part of that." If Ruben ever retires, the company could hire Tom Cruise—he certainly likes to jump on furniture.
RELATED STORY
Celebrity news, beauty, fashion advice, and fascinating features, delivered straight to your inbox!