How to Raise $182 Million
Cloudflare co-founder and COO, Michelle Zatlyn, talks about building a multi-billion-dollar company.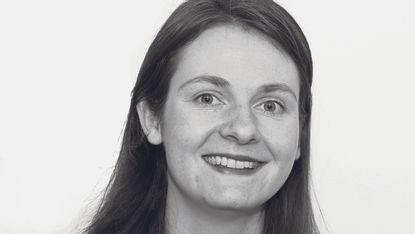 (Image credit: Photo courtesy of subject)
Michelle Zatlyn cofounded Cloudflare, which makes the Internet faster and safer for its customers, in 2010. Today, it's valued at $3.2 billion. Here, she shares how to join—and thrive in—the Unicorn Club, the collection of companies valued at more than a billion dollars, a tiny percentage of which have female founders.
Marie Claire: What's your best advice for women aspiring to create a billion-dollar business?
Michelle Zatlyn: I often hear three common worries from entrepreneurs: "Someone is going to steal my idea," "I need to raise venture," "The media won't pay attention to me."
Those aren't the right things to worry about. Instead, ask yourself, Am I working on a big, meaningful problem? Obsess over how you're going to do all the things needed to build a product that solves that problem and how you are going to create a company that attracts and retains the best people. If you get those two right, the other things follow.
MC: What was your fundraising experience like?
MZ: We've raised $182 million over four rounds. Each round included "no"s. We have always tried to learn something from each no and then we get back to building our company. That said, don't assume every "yes" is good either. Early on, we went with an investor who offered us a lower valuation, but they were the right person for what we were doing. Sometimes you're the one who says "no." We've always treated investors like extensions of our team.
MC: How do you overcome moments of self-doubt?
MZ: If you ask 10 smart people for advice, you'll get seven different answers. At the end of the day, you're in charge of your career, your life, and all the decisions that come with them. There is rarely one right answer. Trust yourself, make a decision, and adjust if needed, but keep going. Don't dwell.
MC: Which businesswomen do you look up to and why?
MZ: Sarah Blakely, the founder of Spanx, for her sheer determination and upbeat personality. Diane Von Furstenberg for reinventing her career in her 50s. Estee Lauder for building a profitable and sustaining business back in the 1950s; that's when there really weren't a lot of women in business.
MC: What's the most important hiring lesson you learned while building your team?
MZ: No matter where you work, driving things through to completion is so important. From the very beginning of my career, I learned the importance of getting things done. It's a skill I look for in all of our new hires. Getting something to 95 percent complete is like you never started it in the first place.
Want to learn more about the Unicorn Club? Hear from other billion-dollar female founders and venture capitalists here (opens in new tab).
A version of this story appears in the April issue of Marie Claire, on newsstands now.