How to Make the Most of a Solo Work Trip
10 tips on how to transform business travel.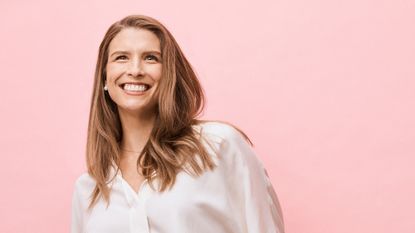 (Image credit: Jeff Allen)
Marie Claire Newsletter
Celebrity news, beauty, fashion advice, and fascinating features, delivered straight to your inbox!
Thank you for signing up to Marie Claire. You will receive a verification email shortly.
There was a problem. Please refresh the page and try again.
I'm frequently jetting from our NYC headquarters to L.A. for celeb interviews, San Francisco for meetings with power women, or Miami for photo shoots. Reporting trips have even taken me to Wichita, Kansas, and Minot, North Dakota. Some may find traveling for work a slog, but I love an expenses-paid solo trip. Me time, adventures in a city that's not my own, and the possibility of new friends? What's not to love? Here, how to make sure your next solo business trip is a huge success—and not just for your company's bottom line.
Take Advantage of Loyalty Programs
Sure, this seems obvious, but not all business travelers take advantage of it—or might not know if they can. Miles and points belong to the traveler, regardless of who pays for the trip. So even if the trip is being charged to your corporate card, select the airline or hotel chain you prefer.
If you don't have a corporate card, be sure to use a personal card that rewards you for travel —from the airline or hotel and the credit card company. You'll never be more excited to submit your expense report.

Seasoned Traveler Tip: Choose a card like the Capital One® Venture® card. Earn unlimited 2 miles per dollar on every purchase, every day and redeem for hotels, flights and more with no blackout dates. Plus, receive up to $100 credit for Global Entry or TSA Pre when you use your Venture® card.
Indulge in a Little Self Care
Solo business travel means plenty of QT—with yourself. Capitalize on time away from your partner, friends, or family obligations with a little R&R. I like to pack a face mask in my toiletries, stock up on the spa water so often found in hotel lobbies, and wrap myself in a plush robe.
If you have an extra day (something you should absolutely try to arrange—more on that below), book a spa treatment. It's exactly the kind of activity that doesn't require a friend or fellow traveler. If your schedule doesn't allow for a full spa day, ask about hourly access—there's nothing like a soak in the sauna, steam room, or hot tub after a long flight.
Sit at the Bar
Eating alone can feel super awkward, but it doesn't have to be. I love eating room service Caesar salad in bed as much as the next person, but that can get old fast (not to mention lonely and expensive). Instead, head to the hotel's restaurant and saddle up at the bar, where you'll have a natural conversation companion in the bartender.
Better yet, there's a good chance another solo traveler will plop down on the next stool, and you can compare notes on what to do in the city. If small talk is your personal hell, I still recommend leaving your room—just bring a book or journal with you.
Book a Boutique Hotel or B&B
Okay, they might not have a loyalty program, which I know means disregarding tip #1, but hear me out: Smaller hotels often have communal living rooms or dining spaces, which increases your opportunity for meeting people, striking up a conversation, figuring out you have something in common, and possibly securing yourself a dinner date for the next day.
Have a Routine
Visit the same coffee shop for breakfast or sandwich spot for lunch every day of your trip. On the one hand, yes, this means you're experiencing fewer new places, but on the other, it provides a chance to make connections with people. So if you're traveling to place you might never return to, feel free to ignore this tip. But if regular business travel to the same location is part of your job, find some favorite spots and stick with them. Pretty soon you'll be a regular—even though you're far away from home.
Book a Hotel in the Hip Neighborhood
Book a Hotel in the Hip Neighborhood
Even if it's further from your meetings. It may seem like less of a hassle to just stay in the hotel that's hosting the conference, or in the business district where your client's office is. But those areas can feel corporate or sterile, or, worse, become a ghost town when the 9-to-5ers head home.
I like to stay in a neighborhood with a little more charm or character, even if it's inconvenient. I'll happily add 15 extra minutes to my commute to stay in Marlyebone in London or Venice Beach when I'm in L.A., and instead have my pick of trendy restaurants, coffee shops, and juice bars, plus independent bookstores and boutiques, and the feeling that I'm somewhere special.
Schedule Your Trip So It's Weekend-Adjacent
Why fly (or train or drive) home on Friday night when you could fly home on Sunday afternoon and spend 48 more hours exploring? It won't make a difference to your boss which day you book your flight for, although you will have to pay for the extra nights in the hotel personally and forget about the company per diem. Still, it's worth it. You're basically getting a subsidized vacation. Flying in on a Saturday morning for Monday meetings works, too.
Fly In and Out of Nearby, Different Airports
This is my favorite tip. It really allows you to transform business travel into a personal holiday. Rather than spending your extra time (you scheduled your business meetings next to a weekend, right?) in the city where your work is (especially if it's a place you return to again and again), book your return flight out of an airport a couple of hours away and get to know that area instead.
Visiting companies in Silicon Valley? Fly into San Jose, but spend your weekend in San Fran (I recommend The Palace of Fine Arts and dinner in the Mission District). Meetings in NYC? Arriving in La Guardia or JFK is standard, but if you fly out of Westchester Airport you can explore the Hudson Valley.
I like to start an L.A. work trip by flying into San Diego, then taking the Amtrak Pacific Surfliner train north on Monday morning. You could do the same with Miami and Fort Lauderdale, Orlando and Tampa, Boston and Providence, the list goes on and on.
Do a Museum Crawl
So what are you going to do by yourself? In addition to the spa day that I hope you've already booked, plan to visit a few museums. Not only will they give you a feel for what aspects of the culture the locals consider important, and certainly teach you a few things, but they're also rather introspective. You can wander in silence without feeling weird. (It's actually recommended.)
Bottom line: You don't need another person to make the experience worthwhile. If you must travel to a place that you're actually completely uninterested in exploring (I find this hard to comprehend, but fine), may I suggest going to the movies? Pick a flick your partner or bestie would never want to see, load up on popcorn and sno-caps, and then enjoy three hours of alone time.
Make New Friends
Solo travel doesn't have to mean lonely travel. It's easier than you think to expand your social network. Start by asking friends if they have any friends who live where you're headed, then offer to buy that person a cup of coffee, or ask if they'd be willing to give you a tour of their neighborhood.
If that doesn't pan out, the app Meetup helps you find groups and activities that match your interest. (Right now in NYC, I could book a board game night, a vegan Mexican dinner crawl, or a rock climbing class.) I also recommend reaching out to local chapters of organizations you're already involved in (like your business association, church group, or intramural sports league) to see if there are any events happening while you're in town.
Finally, volunteer. Not only will you be dedicating a couple hours to a great cause, but, in my experience, do-gooders are always chatty. At the end of your soup kitchen or CSA shift, you may have found a kindred spirit.

Capital One does not provide, endorse or guarantee any third-party product, service, information or recommendation listed above. The third parties listed are not affiliated with Capital One and are solely responsible for their products and services. All trademarks are the property of their respective owners.
Celebrity news, beauty, fashion advice, and fascinating features, delivered straight to your inbox!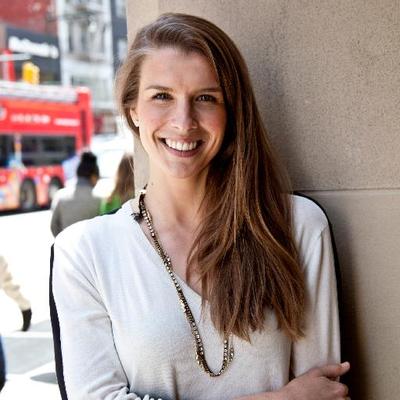 Danielle McNally is a National Magazine Award–winning journalist. She is the executive editor of Marie Claire, overseeing features across every topic of importance to the MC reader: beauty, fashion, politics, culture, career, women's health, and more. She has previously written for Cosmopolitan, DETAILS, SHAPE, and Food Network Magazine.