Women of Influence: Rachel Haot
In our Women of Influence series, meet three extraordinary leaders whose keen instincts and bold ideas have shaped the way we dress, how we connect, and what we talk about.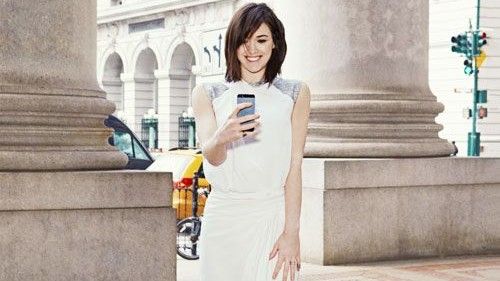 (Image credit: Marcus Mam)
MEDIA INNOVATOR: Rachel Haot
Chief Digital Officer, New York City
There's a giant clock hanging in Rachel Haot's office in downtown New York's City Hall, counting down the days, minutes, and seconds left until the end of the year, when her term as the city's first chief digital officer will come to an end. It's been two years since Mayor Michael Bloomberg named her to the newly created position, the first such "Tech Czar" in the nation. Her marching orders were vague but weighty: Yank the city into the age of social media, leverage the Internet to facilitate communication between average New Yorkers and their sprawling government, and foster the city's burgeoning tech community. "Right now, we have 307 days, and it puts it into context," she says. "You say, 'OK, what am I going to accomplish today? What is our team going to accomplish today?' That's really helpful for keeping everyone hungry and working really hard."
Though Haot had founded the citizen-journalism site GroundReport, was a panelist at the prestigious Aspen Institute, and served as an adjunct professor at Columbia Business School, her appointment nonetheless inspired a media firestorm, largely because of her age. She was only 27 at the time. "Everyone is welcome to their opinion," she says matter-of-factly. "The work speaks for itself."
In the past two years, she doubled the number of people who follow the city on Facebook, Instagram, and Twitter, to 3 million; she helped launch the "Made in NY" digital map, where job seekers can scour more than 3,000 leads with some of the city's 900 startups; and in the summer of 2011, she sponsored the city's first-ever hackathon, an all-night coding marathon famously depicted in The Social Network. "No one in city government had been involved in one. The federal government had never done one. The word hackathon didn't help. This is really the domain of startups," she says. "But we consider ourselves somewhat of a startup within city government." (In fact, her department operates under the city's Office of Media and Entertainment, which oversees a $5.5 million budget.)
Born in Brooklyn but raised 25 miles north of Manhattan in Dobbs Ferry (the same town where Mark Zuckerberg's parents live), Haot graduated from New York University and landed an ultracompetitive internship through the State Department, at the United States Mission to the United Nations. It was 2004, the same year that Facebook launched, setting the stage for the social media revolution. Enamored by the percolating startup scene and its audacious young leaders, Haot scored a job as the business developer for the music-sharing startup LimeWire. Two years later, she was ready to strike out on her own. "I've always been something of a geek. I actually built my first website when I was 13 years old, so I've always had an interest in the tech sector," she says.
Inspired by a closed-door U.N. Security Council meeting she attended as part of her internship, Haot launched GroundReport in 2006 as a venue for regular folks, rather than career journalists, to report the news. So-called citizen journalism was still a nascent form—both YouTube and The Huffington Post were only a year old—and the idea of tapping locals to cover breaking news was still a novel, if not controversial, concept. ("If the public is more aware of what's going on, then they push their government to get involved.") And though GroundReport never made money, it established Haot as a civic-minded tech up-and-comer.
She parlayed that experience into a digital consultancy gig, and later applied for the job of chief digital officer through a Web listing she found on a blog. But don't think her job has her logging Facebook status updates all day. Haot has had to contend with emergencies like every other city official. As Hurricane Sandy barreled toward the tristate area in October, Haot spent days hunkered down at the Office of Emergency Management in Brooklyn, managing her role in the crisis. She was well-prepared, though, having established social media protocols a year earlier, after Hurricane Irene. She worked with Google to update flood maps and scored thousands of dollars' worth of promoted tweets (sponsored Twitter messages, paid for by businesses, that appear prominently in feeds) to disseminate vital evacuation updates and electricity notices.
Haot, who last summer married Max Haot, the Belgian cofounder of the video platform Livestream, won't say what her plans are once her term ends, though no doubt she'll be saddled with job offers. "I'm just focused on what I'm doing now," Haot insists. "But I think I will always be fascinated by the intersection of tech and government. And I love New York City."
Lessons from a Young Big Shot
LEVERAGE TWITTER SMARTLY: Haot, who founded an early citizen-journalism website, uses her Twitter handle (@rachelhaot) to solicit ideas for the city, thereby attracting more followers. (She currently has more than 43,000.)
SUCCESSFUL PEOPLE UNDERSTAND THE VALUE OF RELATIONSHIPS: Having cultivated ties with Google and Twitter, Haot could call on them for support and resources when calamity struck New York City in October with Hurricane Sandy.
NEVER MIND YOUR NAYSAYERS: At 27, Haot landed an enviable and lucrative job that has her working closely with the mayor. Critics howled that she was too young and inexperienced for the role. Haot ignored them. "The work speaks for itself," she says.