3 of Our Favorite Entrepreneurs Share Their Best Advice
Learn how to start your own business from women who've done it.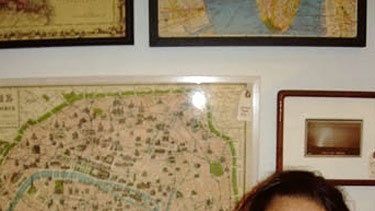 (Image credit: Archives)
Marie Claire Newsletter
Celebrity news, beauty, fashion advice, and fascinating features, delivered straight to your inbox!
Thank you for signing up to Marie Claire. You will receive a verification email shortly.
There was a problem. Please refresh the page and try again.
Katy Browning, 30, owner of Browning Frames & Prints Brooklyn, NY
HER STORY: I've worked in the high-end wholesale framing industry for over seven years framing artwork for art advisors, galleries, museums, and private clients. After finishing school in 2006, I found a space in Brooklyn Heights and fell in love with the storefront. I know very few female framers but I had worked for so many years not making much money yet observing how to run a business. I handle every aspect of the shop now from bookkeeping to taxes.
WORD TO THE WISE: Don't become overwhelmed by your numbers in the first year and be careful not to overreact each month when you look at your total revenues. When I approached my first August, which tends to be slow in my industry, I became stressed out and unsure about how to handle the lack of business. But if you can just get through that first year, you'll have a better idea of what to expect. Now, I'm prepared for August because I've accepted that it's my slow month and it's ok—because I know what my busy months are too!
NEXT PAGE: -->

Sarah Richardson, 30, owner of Sarah Richardson Jewelry Mill Valley, CA
HER STORY: After graduating from the Rhode Island School of Design where I majored in metalsmithing, I apprenticed with a jeweler in Providence and learned the business side of the industry. My father had his own business and I always had the urge to have my own too. So in 2004 with $6000 saved up, I started my own company. Unfortunately, $6000 didn't get me as far as I thought it would so I looked for ways to supplement my income. I taught metalsmithing and became a part-time manager of a jewelry gallery. To get my business off the ground, I called and emailed galleries relentlessly in my early years trying to get them to feature my work. But it was when I set up my own booths at wholesale shows did I really start to get my work out there. Now I have my jewelry in over 40 galleries across the country, and I can only imagine how things are going to grow.
WORD TO THE WISE: Don't give up. Success can come in small packages. It can be a new contact, show, or store. It could even be as simple as a new design. Each of these steps is the beginning of a successful business. Most career success doesn't happen overnight. You start at the bottom and as you learn, you move up. It's the same with owning your own company. Then one day you look around and see the company you've created and you'll know all your hard work was worth it.
NEXT PAGE: -->

Jennie Cini, 30, and Ingrid Soderberg, 35, co-founders of Black Sheep Baby Minneapolis, MN
THEIR STORY: Ingrid says, "I first had the idea in the early 90s when my niece was born. I remember telling my sister-in-law that I wanted to make baby clothes in black. She just about had a heart attack saying, 'You can't put a baby in black!' Even something like a leopard print outfit or cool diaper bag was unheard of back then. And when I had my son in 2004 the idea was reborn. Jennie and I wanted to start our own business, selling kid's clothes with a rock star sensibility. We had to be very creative about financing. We used personal cash and credit cards to start, but now we have enough coming in from sales to keep us going.
WORD TO THE WISE: Jennie says: "Have a passion for what you're doing. Believe in your product or service and know that you're filling a gap or providing a need which would not otherwise be filled—this will keep you going." And Ingrid: "One, write a solid business plan and get enough money. Two, be very careful and thoughtful about the building of your website and three, if you have kids, wait until the youngest is in elementary school before starting your business. There's something to be said for off-time."
Want More?
5 More of Our Favorite Entrepreneurs Share Their Best Advice
6 Musts for Future Moguls
Celebrity news, beauty, fashion advice, and fascinating features, delivered straight to your inbox!