Rachel Rojas
The next Eliot Ness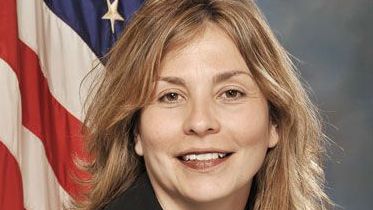 (Image credit: Rachel Rojas)
Rachel Rojas, 39, special agent, FBI
Résumé: A 14-year FBI veteran, Rachel Rojas has busted some of the country's biggest bad guys, from Khalid Awan, jailed for financing terrorist operations, to white-collar criminal Tommy Kontogiannis, nabbed for masterminding a $92 million mortgage fraud scheme.
Background check: "After college, I was interested in social-justice journalism and landed an internship in first lady Hillary Clinton's press office. I became friendly with the Secret Service guys and started learning about the FBI. I decided to apply — it wasn't journalism, but I was still getting to fight crime."
Big break: "Seeing Khalid Awan convicted in 2006 was a huge coup. Our case took years to build, but we proved the New York-based Pakistani was sending hundreds of thousands of dollars to one of India's most notorious terrorist groups. The verdict set the stage for other counterterrorism agents to charge people who fund terrorism."
Secret life: "My husband also works for the FBI, but I can't discuss my job with him. Having him in the business makes things easier, especially when I'm gone for days and can't tell him where I am."