How Event Planners Have Pivoted in the Pandemic
We've been shut down for nearly a year: No IRL concerts, conferences, or big weddings (for, ahem, the responsible among us). Marie Claire spoke to female leaders in the event business to find out how they're fairing.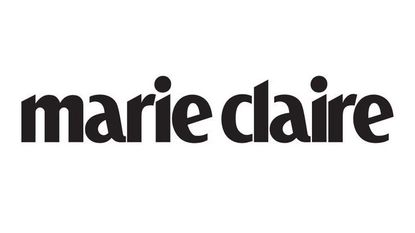 (Image credit: Marie Claire)
Believe it or not, there are people who miss gathering more than you do—and it's not because they're longing to camp at Coachella once again. Their livelihoods are on the line. For event planners, the impact of the COVID-19 pandemic has been staggering: In 2017, the events industry was a $1.5 trillion business worldwide. That would be the 13th-largest economy globally by gross domestic product, according to research. "By early March [2020], all of that money evaporated," says Sherif Karamat, the president and CEO of a trade group representing the industry. And because 80 percent of those in the event workforce are female, it's yet another area where women are feeling the pressure most acutely. A year after the onset of the shutdown, Marie Claire spoke to industry leaders to find out how they're planning for a whole new kind of future.
Julia Hartz, Eventbrite
Prior to March 2020, only 5 percent of events on Eventbrite, one of the biggest ticketing websites in the world, were virtual. But by the end of 2020, the company would help power more than one million virtual concerts, lectures, and guided tours. (Yes, you can explore Notre-Dame digitally.) "One of the most remarkable parts of this [pandemic] is how quickly ingenuity bubbled to the surface," says cofounder and CEO Julia Hartz. Silver linings aside, the pandemic decimated revenue: Sales for the second quarter of 2020 were down 90 percent from the previous year. But Hartz is optimistic for the future; in fact, she says, the shift online has been beneficial for some. Take Daybreaker: Since March, the morning dance party has counted more than 50,000 ravers in 144 countries on its virtual floor. After all, people just want to connect again.
Rev. Leah Daughtry, Power Rising
After the 2016 election, Leah Daughtry, a pastor and CEO of the 2008 and 2016 Democratic National Convention committees, wanted to create a space for Black women to strategize how to leverage their influence. So she built Power Rising, an annual gathering of 1,000-plus Black women. When the pandemic postponed the 2020 conference, Daughtry and her team were stumped. "Who had ever heard of a virtual conference at that point?" she says. But Daughtry did end up planning a virtual, daylong event in September. Instead of hosting 1,500 attendees, they assembled 5,000. The highlight: Then-vice-presidential-candidate Senator Kamala Harris gave the keynote. For now, Daughtry is taking the new online model in stride. "Perhaps it took the pandemic to remind us of how important community is in our lives."
Mindy Weiss, Mindy Weiss
When hosting large gatherings became unsafe, Mindy Weiss, event planner to A-list celebs like Diana Ross and Kylie Jenner (Weiss pulled off the infamous "StormiWorld" birthday party), knew her star-studded business was about to take a major hit. Weiss's namesake company usually plans 100 events a year; in the last 10 months of 2020, she did just 12. The light lineup forced Weiss to furlough two of her 12 full-time employees. Despite it all, she's cautiously optimistic for 2021; she even has larger in-person nuptials planned for March (though she thinks more intimate weddings will be on trend for a while). What's kept her positive, however, isn't new clients; it's her competition: Weiss attends regular Zoom calls with 18 other high-end planners to vent. "It's like support therapy," she says.
Anousheh Ansari, Xprize
Anousheh Ansari, the CEO of Xprize, a nonprofit that holds global competitions to solve problems like food insecurity and world literacy, "lived on an airplane" pre-COVID-19. That's because Xprize held at least 50 fundraisers and salon dinners, welcoming approximately 3,000 attendees globally every year. Previously, these events raised millions of dollars to support the nonprofit and fund the competition. (In 2019, Xprize raised more than $18 million from donors, including Pharell.) Cancellations have impacted donations: "We're fortunate to have the generosity of many of our existing donors, but we haven't had much success in generating new [ones]," says Ansari. Still, her mission hasn't floundered. Ansari and her team quickly switched to the virtual model, holding online competitions to improve face masks and rapid testing for COVID-19. She's optimistic that in-person events will return in late 2021. But the hybrid model will endure post-pandemic; the ability to engage a larger global audience has been invaluable.
Jaclyn Johnson, Create & Cultivate
For millennial women, Create & Cultivate is the way to network: The conference series assembles thousands of attendees to find their entrepreneurial inner goddess and hobnob with the likes of celeb founders Kate Hudson, Eva Mendes, and Miranda Kerr. When "normal" life shut down in the spring, founder and CEO Jaclyn Johnson canceled the company's conferences during SXSW and Coachella and quickly pivoted to an online model. Though she admits C&C has seen a dip in revenue, she says that her company has remained profitable from the uptick in virtual happenings. It now can hold multiple virtual events per month, and though individual tickets cost less than those for in-person events, the group can typically sell more. (For example, it hosted 10,000 women from 50 countries for an event in May.) "Virtual events spread our message in a wider way," Johnson says. The upshot? C&C will adopt a hybrid model going forward.
Carlyn Roth, The Bash
Michigan-based wedding planner Carlyn Roth has always had to manage the expectations of brides, but the pandemic ushered her into pseudo-therapist territory. "May was bleak," she says. "Having those initial conversations with clients was hard." Roth's company, The Bash, had 12 weddings planned between May and October, and only three ended up happening, maxed out at 30 guests. Roth has used her newfound spare time to strategize on ways to make future nuptials safer: No more passed hors d'oeuvres (apps are instead served in bite-size, plated portions), and cocktails come in airplane-style bottles. The pandemic changed the way she'll approach business too. Roth is thinking twice before recommending some of her old vendors; she says that some weren't responsible or empathetic when clients needed to cancel or reschedule their weddings. "Who knew I would learn so much about force majeure clauses," she says.
Celebrity news, beauty, fashion advice, and fascinating features, delivered straight to your inbox!