Conversations With Aerin: Stationary Style
Style and Image Director for Estée Lauder, and Founder and Creative Director of AERIN, Aerin Lauder discusses the importance of handwritten notes with the Estée Edit.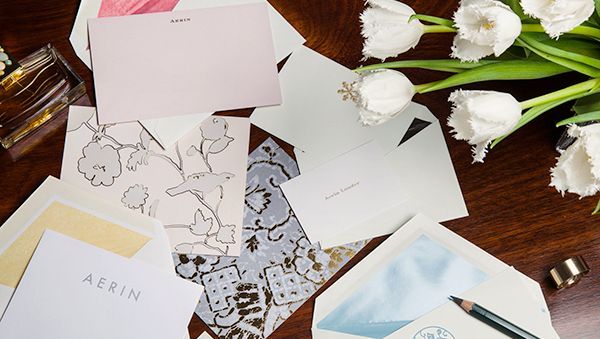 (Image credit: Archives)
"I used to hate writing thank-you notes when I was younger. But now I think a handwritten note is such a wonderful way to express yourself. It shows that you took the time to say thank you after you've been given a gift, or been invited to a dinner. I also happen to love stationery. I like cards of all different sizes — with icons, like one with a small fern or monogrammed with my name, which I like to put a scratch through with my pen. I get my stationery from all over the place, like Smythson, John L. Strong and Printery in Oyster Bay, Long Island. I prefer writing my notes with only black, rather than blue, ink. I think it looks pretty and casual. It's nice to collect notes you've received, too. I have a whole drawer of them! Sofia Coppola has really beautiful stationery — just a small S.C. It's very subtle — and very cool."
Read more exclusive interviews on the Estée Edit (opens in new tab)
For more Be the Boss content click here.