Ivanka Trump's New #WomenWhoWork Initiative Tackles the Myth of Work/Life Balance Head On
"There is no work, home, friends, family. It all mixes together."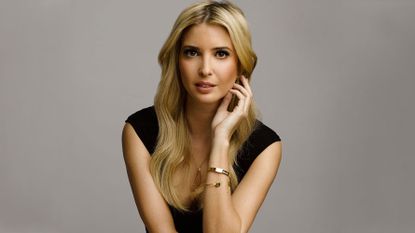 (Image credit: IvankaTrump.com)
When Ivanka Trump consulted with advertising agencies about her dream of launching a #WomenWhoWork campaign, they told her not to do it—that the idea of working women isn't "sexy" or "aspirational."
Thankfully, Trump willfully ignored them. And her new initiative is aimed at putting an end to exactly that. Well, that, and a few other painfully common misconceptions, like:
There is such a thing as work/life balance
Work/life balance only really applies to women, because women are supposed to be raising the children
"Work" is limited to your actual job
You're a different person at work than you are at home, with your friends, in your relationship, etc.
None of the above is true, as anyone who's reading this article is acutely aware. "All the women I know, this next generation, they're working hard not just in a professional capacities but really in all aspects of their lives," Trump told GMA this morning. "They're not one-dimensional."
Hear hear! Check out the campaign video below and join the #WomenWhoWork conversation on Instagram—what's your extended job title?
You should also check out:
Is Doing It All the New "Having It All"? A Look at the Changing Face of Women's Careers
Confessions of a Kiss-Ass: How Being "Perfect" Almost Ruined My Career
Celebrity news, beauty, fashion advice, and fascinating features, delivered straight to your inbox!
As the editor of Cosmopolitan, Jess oversees the editorial for all of Cosmo's efforts across print, digital, video, and emerging platforms. Previously she served as the digital director of Marie Claire, where she tripled the readership, and she's held print and hybrid posts at Glamour and Teen Vogue. In 2013 she launched an interactive e-commerce platform for a fashion-tech startup, and in a former life she was a ballet dancer and NYU film student. She lives in Manhattan with her scruffy dog George.