Twitter Faces a Lawsuit for Discriminating Against Female Employees
A former engineer claims the company's secretive promotion process hurts women.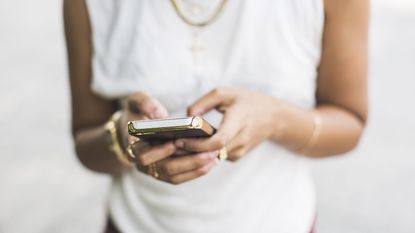 (Image credit: Archives)
Fresh off blockbuster lawsuits against Facebook and venture capital firm Kleiner Perkins, Twitter has been hit with its own lawsuit, which alleges "arbitrary and unjust" discrimination against female workers.
Mashable reports that Tina Huang, one of the company's first employees, filed her lawsuit last week in California Superior Court. Huang, an engineer who worked at Twitter from 2009 until last year, claims the company's murky promotion process makes their dismal gender ratio even worse. She claims she was forced to leave after complaining about it, but Twitter says she left on her own accord.
In her lawsuit, Huang states that Twitter engineers get promoted along a "ladder" into eight specific titles, but it's unclear to employees how to move up within the company. Instead, committees make the decisions behind closed doors. "These judgments are tainted with conscious or unconscious prejudices and gender-based stereotypes," the lawsuit reportedly reads, "which explains why so few women employees at Twitter advance to senior and leadership positions."
According to TechCrunch, Twitter's employees are 70% male and 30% female. But when you isolate just the engineers, it's a whopping 90% male and 10% female. Huang's lawsuit notes that Twitter has been working on policies against bias in the workplace, but they didn't work in her case. Instead her complaint calls out the company's "glass ceiling for women," Courthouse News reports, and she says she was denied a promotion without any given reason, despite glowing employee reviews. All she could find, she says, was rumors of her being too "aggressive."
Huang says she emailed Twitter's CEO, Dick Costolo, to complain about it, and the company told her to take a personal leave while they investigated. But three months went by and her duties were given to other coworkers, so she decided she "had no choice" but to leave Twitter, and now wants lost wages, stock options, and punitive damages in court. She's seeking a class action suit on behalf of herself and other female Twitter engineers who were denied promotions.
Twitter responded to the suit with this statement:
"Ms. Huang resigned voluntarily from Twitter, after our leadership tried to persuade her to stay. She was not fired. Twitter is deeply committed to a diverse and supportive workplace, and we believe the facts will show Ms. Huang was treated fairly."
You should also check out:
Uber Is Promising to Create One Million Jobs for Women by 2020
These Are the 10 Best Companies for Female Employees
Yahoo CEO Marissa Mayer Says Gender Doesn't Matter in Silicon Valley
Celebrity news, beauty, fashion advice, and fascinating features, delivered straight to your inbox!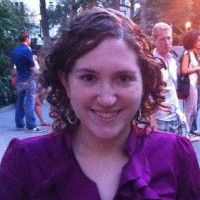 Megan Friedman is the former managing editor of the Newsroom at Hearst. She's worked at NBC and Time, and is a graduate of Northwestern's Medill School of Journalism.