I Got Laid Off from My Dream Job—Here's What I Learned
It's canned, not can't-ed.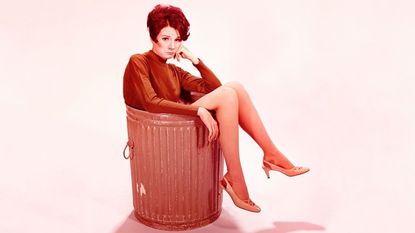 (Image credit: Getty)
Marie Claire Newsletter
Celebrity news, beauty, fashion advice, and fascinating features, delivered straight to your inbox!
Thank you for signing up to Marie Claire. You will receive a verification email shortly.
There was a problem. Please refresh the page and try again.
In 2008, I got laid off from my first-ever job. I was crushed, to say the least.
I grew up watching Almost Famous, fantasized about moving to New York, and managed to get hired at Rolling Stone, covering my favorite artists (David Bowie, The Eagles, Jay Z). So when my boss called me into his office on a Monday morning to break the news, I remember thinking: How could they be letting me go? I still haven't interviewed Fergie! (It was 2008, remember?)
Fast-forward eight years, and I now run my own writing business, with a client list that includes Forbes, Food Network, and Dell. I've learned a lot of lessons from my fateful layoff, but here are my top five.
I got laid off from not just my job, but my *dream* job. It felt healthy to let myself be sad for a few days, but then I knew it was time to figure out my next move. I made a list of all of the things I loved about my old job, alongside a list of all of the things I didn't love (it was longer than I thought), and a third list of my personal career goals. I compared the three lists and concluded that I still wanted to do what I loved—write–but I needed to make more money, and I hoped to be a part of an industry that was growing so that this didn't happen again. It was the first time I was thinking not just like a writer, but like an entrepreneur.
Odds are, the last thing your boss wants to do on a Monday morning is put you out of work. Sackings aren't personal, so don't take them personally. Remember all of the relationships you've made, both internally and externally, and consider them in your next venture. Be vocal about what you're looking to do next, and opportunities will likely present themselves. Case in point: My former Rolling Stone editor recommended me for a project with New York Film Critics Series in 2013, and they've now been one of my clients for more than three years.
Even if you're blissfully employed (or self-employed), you still need a Plan B (or C or D). Even the most profitable, charitable, well-respected business in the universe makes decisions based on its bottom line. *Your* bottom line: Protect yourself. Think about where you would want to be working if you weren't with your current employer and research the company's culture. More importantly, think about where you could get a job immediately if your current one no longer existed. I always wanted to work for myself, so I viewed my layoff as the perfect chance to try. As Mona Patel, my friend and Motivate Design CEO, likes to say: "There's no right time to start a business, so just do it."
An emergency fund is not a luxury. Most experts say you should have enough money saved to get through six months of unemployment, give or take a few months. The trick is to start saving while you're employed. There's no formula, but the 50/20/30 budget is a good starting place.
Perhaps the biggest lesson I've learned from my layoff is to appreciate the gift of time. When I had a full-time job, I could barely fit in a dentist appointment. (Not kidding: I would cancel and re-schedule three times before I would finally show up for a cleaning.) Being unemployed is your chance to recharge. Visit the doctor. Revamp your résumé. Analyze industry trends. Think about what you want to do with your life. Using what I learned at Rolling Stone, I built a business rooted in writing. Take advantage of this time, and your layoff will pay off.
Follow Marie Claire on Facebook for the latest celeb news, beauty tips, fascinating reads, livestream video, and more.
Celebrity news, beauty, fashion advice, and fascinating features, delivered straight to your inbox!