If Out-of-Office Messages Were Honest
Most of us would have left too fast to set one up, for starters.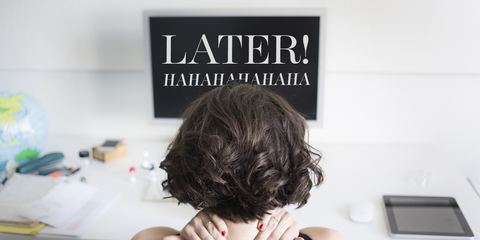 Getty, design by Katja Cho
Like this brutally honest trailer that reduces Fifty Shades of Grey to a plot- and S&M-less primer on contract law, our real-life out-of-office messages tell it like it is. In seven emails, we present the human-about-to-leave-for-vacation condition, with its combination of gloating, complete disregard for work, and fear for your Pop-Tart stash's safety.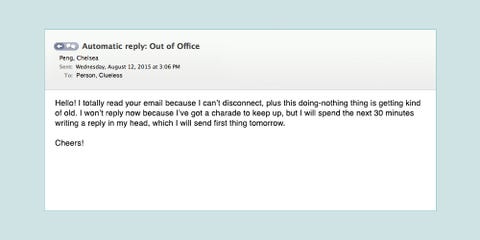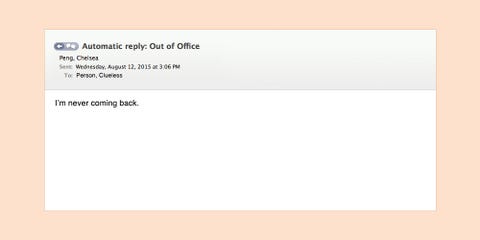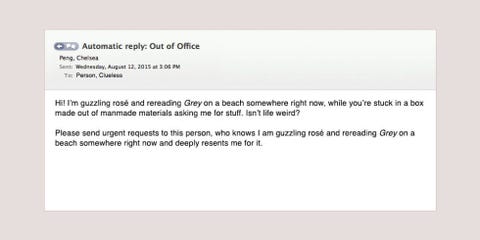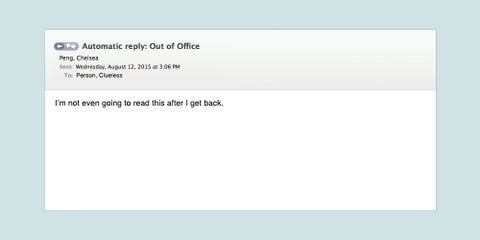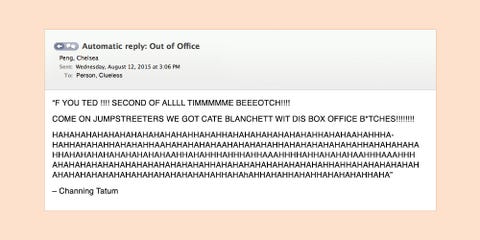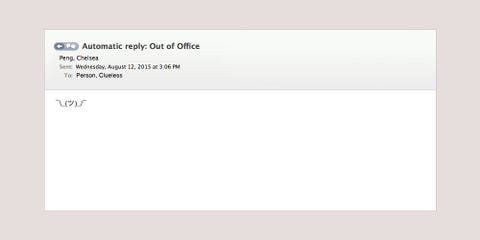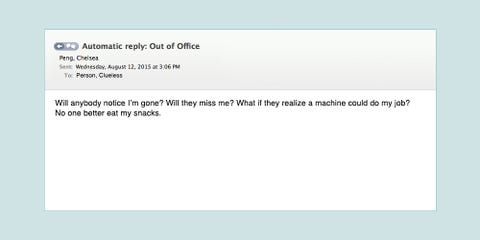 This content is created and maintained by a third party, and imported onto this page to help users provide their email addresses. You may be able to find more information about this and similar content at piano.io