How to Deliver a Knockout Speech
Knowing how to deliver a knockout speech is a prerequisite for any top exec. We asked Spanx founder Sara Blakely, who delivers on average 20 speeches a year, for her no-fail tips on how to command the room and wow a crowd.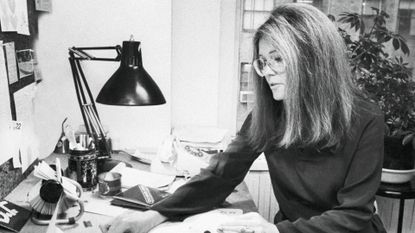 (Image credit: Archives)
ARRIVE EARLY If you're speaking at a conference, you're likely an important person with a busy schedule. Don't rush in to an important speech — take a quiet moment to calm nerves and gather thoughts.
PULL YOUR HAIR BACK Nothing's more distracting then constantly brushing away bangs or — gasp! — twirling your hair.
SPEECHES ARE LIKE THEATER Your job is to inform, inspire, and entertain. So whether you're addressing buttoned-up execs or a more relaxed crowd, use clever quips to hold their attention.
TAKE ADVANTAGE OF THE STAGE When addressing a large group for longer than a few minutes, don't just stand behind the podium. Walk around — it keeps the energy high and allows you to connect with the entire audience.
WEAR A BOLD COLOR These days, large conference rooms are usually outfitted with video screens, which project the speaker's image to the room's far reaches. So what you wear matters. Pick a color that pops on camera, and apply makeup more heavily than normal to avoid looking washed-out.