How to Score a Job at Zappos
When the hiring manager gives you advice, you listen.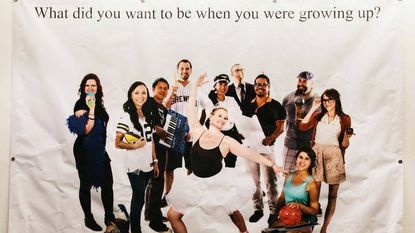 (Image credit: Courtesy of Zappos)
Marie Claire Newsletter
Celebrity news, beauty, fashion advice, and fascinating features, delivered straight to your inbox!
Thank you for signing up to Marie Claire. You will receive a verification email shortly.
There was a problem. Please refresh the page and try again.
Every girl has experienced a shopping crisis. It happened to me when I was days away from a friend's wedding and still didn't have the right shoes for my dress. Online shoe shopping usually gives me anxiety — what if the heel's too high, the width is too narrow, and I don't know my size in a particular brand? In a serious pinch, I logged onto Zappos.com and ordered 5 different shoes in 3 sizes each, just to be safe. They arrived the next day (free shipping!) and I felt like Cinderella when I slipped on a pair of black heels with a thin ankle strap and they fit just right. The best part? I had 365 days—a full year—to return the ones I didn't wear, no questions, catches, or exceptions.
Tony Hsieh and Nick Swinmurn founded Zappos back in 1999 with the philosophy that good customer service is more important than the product itself. The two entrepreneurs shattered previously accepted norms relating to customer experience and introduced a 24/7 warehouse with a 365-day return policy. These ideals still ring true today. Zappos employees don't just deliver designer shoes, handbags, accessories, and clothing—they deliver happiness.
Happiness is a vital part of the company's workplace culture. Employees get 40 percent discounts on the site, have access to an on-site fitness center, a nap room, free salads, sandwiches, and snacks. Stories about festive yet quirky workplace events like Tutu Tuesday (yes, everyone dons a tutu) are legendary. Sounds like a great place to work, right? In partnership with social recruiting firm Jobvite, we spoke to Zappos Recruiting Manager Michael Bailen on how to get hired. Here are his five tips:
1. Design an interactive résumé.
We absolutely love creative ways candidates showcase their skills. One candidate built a portfolio online in the form of a Super Mario game and another built a résumé that looked like a Google search page. We also love video cover letters. It's a unique way for a candidate to demonstrate who they really are. My favorite video featured a Zappos song where the candidate was the lead singer, drummer, bassist, and guitarist. Another was a dramatic move trailer about the candidate's life. Some people go over the top and their submittals are morbid. Remember, our core value is "Create Fun and a Little Weirdness." But don't be creepy-weird.
2. Become an Insider.
Instead of applying to a job, our career site lets candidates introduce themselves to an entire department and become what we call an Insider. The candidate can meet current staff through webinars and discussion groups, rather than apply to a specific position. Then, on the back-end, our recruiters will pair up Insiders with potential roles. It basically takes the legwork and pain out of applying for a job.
3. Improve your facial recognition skills.
Upon entering Zappos' internal computer system, employees are prompted with a coworker's image and asked to identify that person. After they answer, employees can read their colleague's bio to learn more about their team members. It's one way we can measure how connected Zappos employees are. Employees who feel more connected and integrated into the workplace are happier and more productive. We have fun games and other tools so we can collect data that signals company sentiment, happiness, and connectivity.
4. Stop thinking about work/life balance.
We believe in work/life integration—you should have a good time while at the office. Our 276,500 square-foot campus has a bistro, coffee shop, yoga studio, roof deck, and ping pong tables. There's always something going on from family picnics, to talent shows, to pajama days.
5. Know your theme song.
When we meet, we'll ask you what song you'd like to be playing in the background as you enter a room. Be creative!
Celebrity news, beauty, fashion advice, and fascinating features, delivered straight to your inbox!