My Week of Living Coupon to Coupon
For one week, I put the credit card away and limited myself to only discounted and coupon-subsidized purchases. Here's what I learned.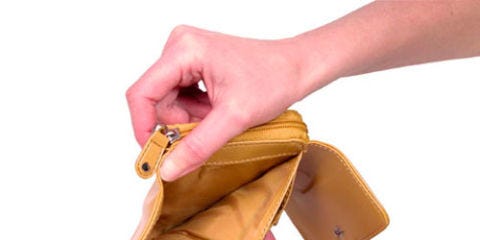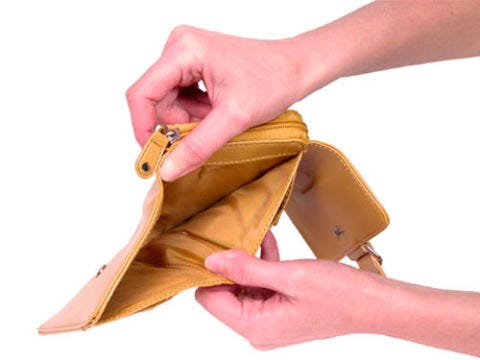 QUIT PRETENDING YOU'RE LOADED
We've all been there. You join friends for dinner at a pricey restaurant. They order steaks while you stick with the cheaper salad, then cringe when you all split the bill. If you can't afford the restaurant or vacation with the girls, then say so. They won't care. And you'll save yourself the painful position of maxing out your credit cards.
Warwick Lister-Kaye/iStock
TRY THIS TODAY
Look for deals. They're in your mailbox, your favorite stores, and online—but if you're not looking for them, coupons and deals are easy to miss. Between the "junk" mail I usually throw out without looking at, my local paper, and email offers, I had coupons for everything from grocery shopping and restaurants to haircuts and car tune-ups.
Log on to save—check out four
websites that can save you money
.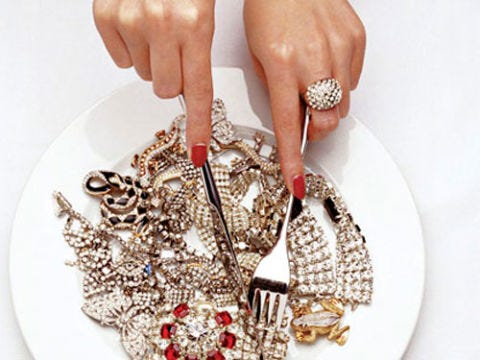 S. Krouglikoff/Getty Image
Pinching Pennies, DAY 2
My breakfast bar and yesterday's sandwich purchase have me covered for the first two meals of the day, and dinner consists of cupcakes and cocktails at a press event which, while not the healthiest choice, was delicious. After getting home, I put my savings-savvy to the test at the supermarket. I walk into the grocery store with a pile of coupons ripped from magazines, my local paper, and the store's circular and stock a basket with fresh peppers, frozen vegetables, frozen chicken, oatmeal, razors, and tampons. Between the coupons, my supermarket's savings card, and discounts on store-brand items, my $27 total drops down to $14. The only items I didn't save on? My cats' preferred canned food. It was between spending an extra 11-cents per can and having my eyes clawed out in the middle of the night, so I sucked it up and got a few cans of Friskies, just enough to keep 'em fat and happy until next week, when they'll hopefully be on sale.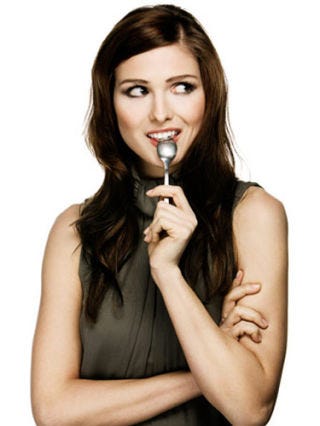 Wolfgang Lienbacher/iStock
TRY THIS TODAY
Think small. When it comes to grocery shopping, think one week at a time. Doing one big grocery trip each month can mean missing out on a lot of deals, like the "Reduced for Quick Sale" section in your supermarket, which is full of vegetables three or four days away from being past their prime. Planning on stir-fry for dinner the next couple of nights? Load up on veggies here—I ended up getting a pack of red peppers for 50% off. And make sure you have a savings card for the stores you shop at. You'll get instant savings and you'll get coupons with your receipt for the items you buy often.
It's easy saving green. Click here for
12 tips on saving money on groceries and food.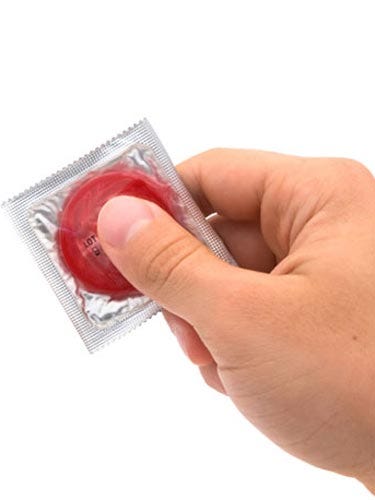 What's Your Birth-Control IQ?
CORRECT ANSWER:
D, Polyurethane and Latex.
Lambskin won't do a thing to protect you from HIV. You should also consider backing up with the Pill, the patch, or the implant for extra protection from pregnancy.
What kind of lube is a slippery slope to pregnancy if used with condoms? Find out here
.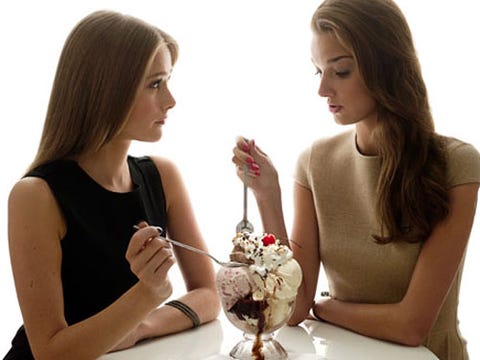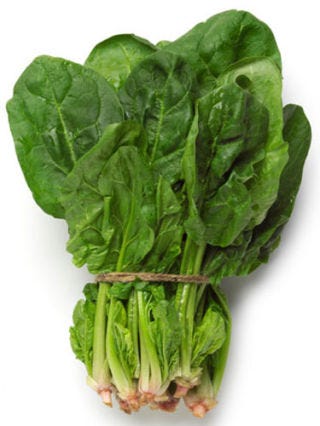 TRY THIS TODAY
Replace meat with an extra serving of greens to save some green—go vegetarian for a few meals every week. Stock up on your favorite veggies, and experiment with different recipes and seasonings.
Find out
how you can save money and trim your waistline at the same time.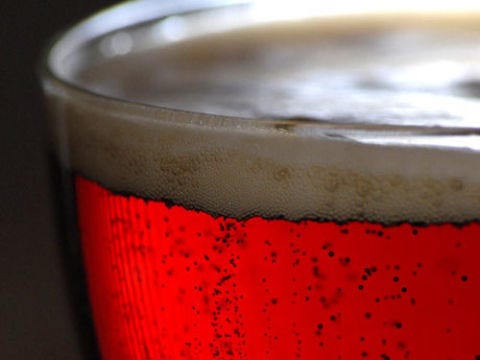 Morten Bjerregaard/iStock
Pinching Pennies, DAY 5
This morning I learn that, lo and behold, store-brand oatmeal tastes no worse than the brand I've been buying for years. In fact, it's even better, because it's sprinkled with the sweet taste of savings success. After work, I meet up with my friend Elena for drinks and dinner, which can easily set me back $50. This time, I ask around for good deals, and my boss recommends a local bar with $7 pitchers and all-you-can-eat free hot dogs (I'll spare you the details of the extent to which I took advantage of that deal).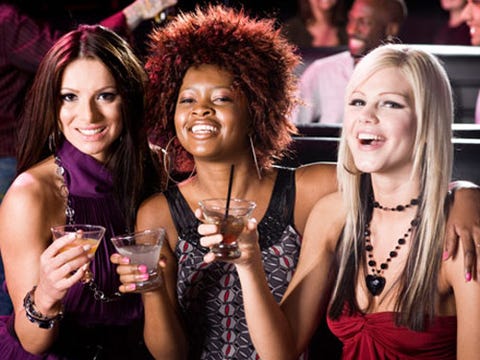 DON'T EXPENSE DINNER WITH FRIENDS
Sure, it was okay to send in the receipt when it's strictly business. But posting the tab to your boss when it's a girls' night out is never okay. In fact, it's a friable offense. Trust us—explaining a $300 bar tab for two isn't a position you want to be in.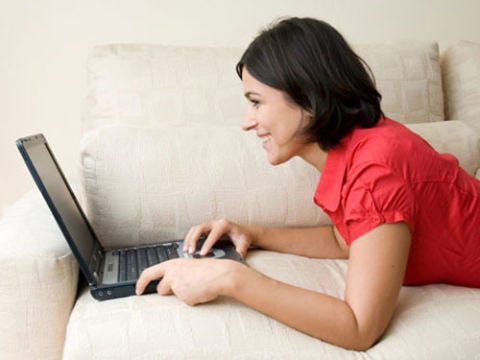 Pinching Pennies, DAY 6
Waking up late for a conference, I eat a few spoons of oatmeal in the morning and leave for the day without brown-bagging a lunch. I have coupon burnout and instead of worrying about it, I just figure I'll move up my dinner plans. But when I remind my friend that I only have coupons for a handful of local restaurants, he texts me back, "This is a pain in the ass. Let's do it another night." Luckily, complimentary bagels at the conference and a friend's leftover Chinese food save the day. When I get home, I spot an old gift card in my wallet that I haven't used in a year and put it up for a trade on
CardAvenue.com
.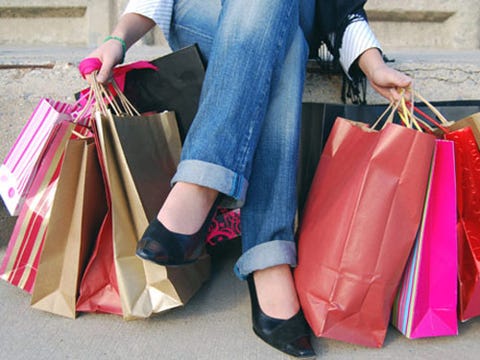 HIT UP SALES
Sign up for shopittome.com's "Sale Mail." They'll e-mail you when brands you've chosen have gone on sale in your size and in your area. It's like your own personal shopper. Also, take advantage of sample sales in your area. Dailycandy.com regularly lists designer sales in selected cities.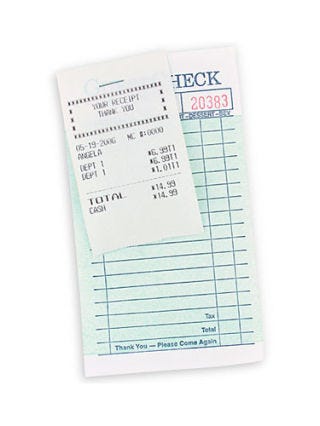 Pinching Pennies, DAY 7
I wake up in time for an early lunch and half-heartedly pick at the last of my groceries from the start of the week. I'm ready to sell my soul for a manicure, but the salon coupons I have are only for haircuts or are for salons so far away that the money I would spend on gas would dwarf any cash saved. But I lapsed back into my nail-biting habit this week (probably from the stress of thinking about coupons 24/7), and I need a professional to make them look halfway decent. Feeling bold, I head to my local nail salon and ask if they offer discounts to new customers. The two employees at the front desk exchange a look that make it clear they don't—but after an awkward silence, they nod at each other and offer 20% off. Pleased with myself, I take my nails out to dinner with a friend to celebrate, coupon book in hand. 15%-off Pad Thai never tasted so good.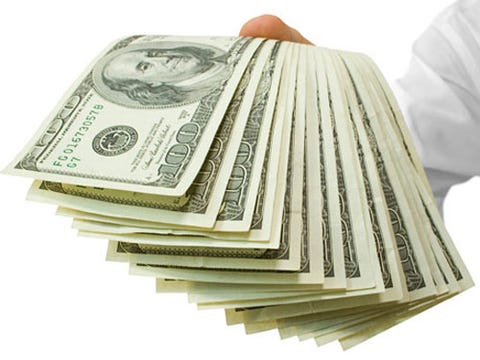 AVOID ANGRY SHOPPING
According to Dr. Weil, the average woman makes "pissed off purchases" about four times a year, spending about $2,000. "It's an emotional hunger—'shopping 'til you drop' gives you the same dopamine high you feel when you first fall in love." But, that feeling never lasts. But the bills don't go away.
This content is created and maintained by a third party, and imported onto this page to help users provide their email addresses. You may be able to find more information about this and similar content at piano.io