Editors handpick every product that we feature. We may earn commission from the links on this page.
Women on Top
Starting out with just a game-changing idea, a bulletproof business plan, or an electrifying design, these women are reinventing their industries and demolishing boys' clubs from the ranks of the military to Silicon Valley. They're all under 40, but those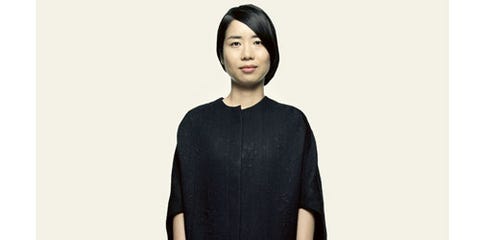 Starting out with just a game-changing idea, a bulletproof business plan, or an electrifying design, these women are reinventing their industries and demolishing boys' clubs from the ranks of the military to Silicon Valley. They're all under 40, but those aren't stars in their eyes: They're planning a revolution.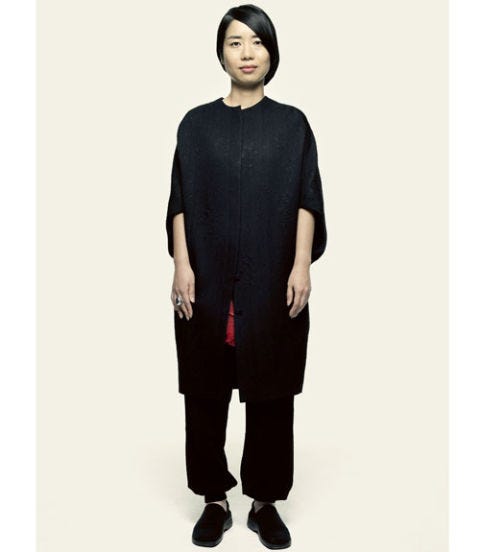 Top Architect
Jinhee Park, 39, principal, SsD architecture firm Résumé: Park's first creation was a fish-shaped bulletin board that hung in her grade school bathroom in South Korea. She founded her firm in 2001 while getting her master's in architecture, and has since wowed spectators with projects like a sleek Massachusetts home made of construction debris from Boston's Big Dig. Her inventive approach has cemented her reputation as an influential force in modern architecture. Background Check: "I graduated from Seoul National University in 1995 and became an industrial designer, creating DVD players and toasters for Samsung. But I wanted to work on environments, so I applied to Harvard's design program." Big Break: "In 2009, SsD was asked to compete to design a gallery in Korea's prestigious Heyri Art Valley. I flew to Korea with two coworkers to present. The jury asked so many questions, we thought we'd lost, but three days later, we got the official call telling us we'd won. It was fantastic!" Food Fight: "My husband and I hold Iron Chef — style cooking contests to relax. We challenge ourselves with limited ingredients and impersonate the judges. We just had a peach competition: His peach chicken beat my dessert."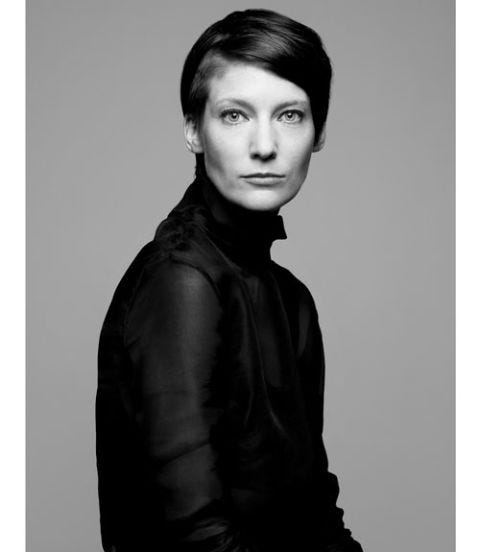 Top Designer
Mandy Coon, 35, head designer and CEO, Mandy Coon Résumé: A former model, Coon lived all over the world before launching her line in 2009 from a tiny Manhattan studio with just $20,000. Six months later, she garnered instant acclaim at New York Fashion Week. Now she sells her edgy collections at 13 stores and to celebrity clients like Lady Gaga. Background Check: "Growing up, I wanted to be a scientist; I collected bugs and grew mold. I ended up studying computer science at the University of Houston before leaving to model, but I still love insects. I even designed a fly brooch." Big Break: "My fall/winter 2010 line was inspired by anatomy. During the fashion show, there were gasps for my padded charmeuse coat with chains. Then the Paris boutique Colette bought the line." Runaway Bunny: "Our biggest hit was the bunny bag inspired by Shirley MacLaine in Some Came Running — she carries a stuffed rabbit purse. I thought, I want a leather bunny! I made one and sold it for $435; people still ask for it."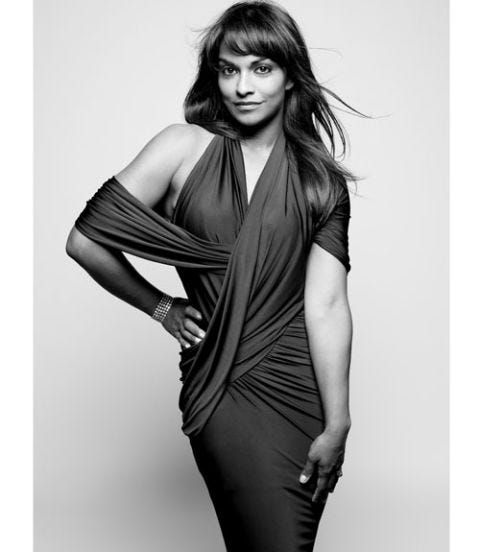 Top Performer
Danielle de Niese, 32, opera singer Résumé: De Niese's meteoric career started at age 9, when she won an Australian TV talent contest. Ten years later, New York's Metropolitan Opera snatched her up for its young-artist program. Lauded for her range and tone, she's a Twitter and Facebook addict, part of her mission to modernize opera. Background Check: "My parents are Sri Lankan and moved to Australia before I was born. At 2, I had perfect pitch; at 8, I started classical voice training and knew immediately I wanted to be an opera singer. I debuted at the L.A. Opera at 15." Big Break: "In 1997, at 18, I starred in The Marriage of Figaro during my first year at New York's Mannes College for Music. A few days later, I auditioned for Met Opera Music Director James Levine. They cast me in The Marriage of Figaro, with Renée Fleming. I couldn't believe it!" The Diva Diet: "Classical singing is exhausting. You sweat like hell onstage, and I've given myself scratches and bruises getting into a role. I eat at home before performing, have pasta with Parmesan at the theater, and then more pasta at intermission. It keeps me going!"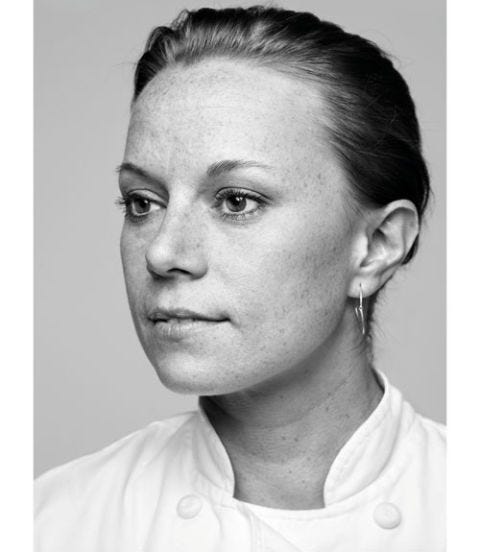 Top Chef
Melissa Perello, 35, chef and owner, Frances restaurant Résumé: Since her first Marie Claire appearance in 2006, Perello's taken over the foodie world with her casual brand of California cuisine. In 2009, she opened her San Francisco restaurant, Frances, to critical raves, including a Michelin star. (She's one of just 11 women among 108 Michelin-starred U.S. chefs.) Her menu changes seasonally, but one constant is calamari salad with vegetables and spices like African chermoula. Background Check: "When I was in high school in 1989, chefs like Wolfgang Puck were blowing up; I decided I wanted to do that. At 16, I got a job at a country club, chopping vegetables and washing dishes 40 hours a week. I went to culinary school in 1994 and never looked back." Big Break: "In 2007, I decided to open my own restaurant, and it took two more years to launch Frances — finding the location, rewriting my business plan eight times, and raising $400,000 from 14 investors. We got amazing press right away, and there's been a two-month waiting list for reservations ever since! I repaid my investors after a year and a half; I'd planned to do it in three. That felt good." Kitchen Confidential: "Kitchen work is intense — it's a race, and you're always getting screamed at. During my culinary school internship at Aqua in San Francisco in 1995, the chef, Michael Mina, cursed at me regularly. I'd go home, cry, and have work-related anxiety dreams. But then when he praised my chiffonade of basil, it was all worth it."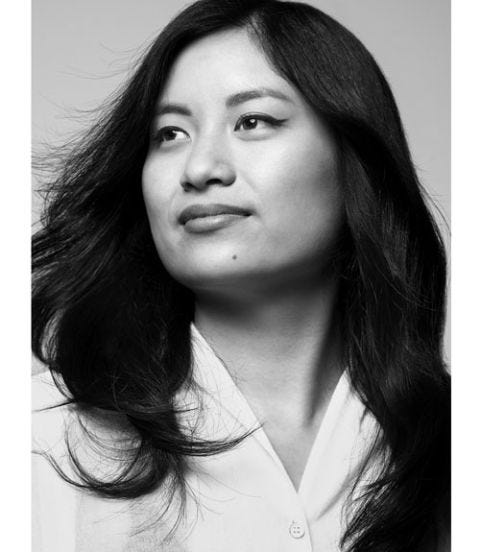 Top Inventor
Julia Hu, 26, founder and CEO, Lark Résumé: The savior of sleep-incompatible couples, Hu dreamed up the Lark in 2009 after her boyfriend's early-morning alarm constantly left her groggy. Apple pounced to sell the product — a vibrating wristband that syncs with your iPhone — exclusively in 2011. And Hu's relationship survived: Her boyfriend, now a Lark user, proposed onstage this summer at the company's national launch. Background Check: "I grew up in L.A. and met my boyfriend on our high school science bowl team. In 2009, we both went to MIT's Sloan School of Management. His alarm went off at 5:30 every morning — he wanted to exercise — but I didn't need to be up until 7:30 a.m.! I was so tired I couldn't function. When I pitched my idea, a silent alarm clock, in MIT's entrepreneurship contest, I finished in the top five, and I founded the company that fall." Big Break: "The best feeling was seeing the Lark on shelves in an Apple store this past June. My team and I took a lunch break and drove to the Palo Alto shopping mall in our orange Lark T-shirts." Sales Strategy: "As a woman, I'm sensitive to my audience. In a recent pitch, I toned it down when I saw my male investors' poker faces as I raved about how sleep changes your life. But I've learned I have more credibility when I let my excitement shine through, even at the risk of sounding young or naive. One of our early backers told me after they invested that they loved my exuberance."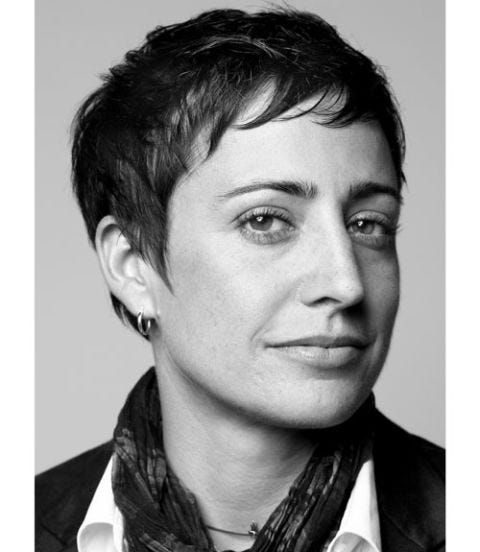 Top Film Techie
Danielle Feinberg, 37, director of photography — lighting, Pixar Résumé: Feinberg fell in love with computer programming in fifth grade; in high school, she was the only girl on the math team. She started at Pixar in 1997, just 22, in the rendering department, where animation is converted into a 2-D image; she was soon leading a team of nine men. Now, as a rare female director of photography, she's heading the 50-person lighting team for Brave — featuring Pixar's first female protagonist — out next summer. Background Check: "In college, I took a class where we watched old Pixar animated shorts. I was starry-eyed realizing computer graphics could be a career and vowed that no matter what, I would do it." Big Break: "In 2002, I worked for weeks lighting Finding Nemo's famous jellyfish scene. At the director's screening, 50 people crowded into a dark room to watch. Suddenly the director, Andrew Stanton, started clapping; then everyone was clapping. It was the highest compliment! In 2005, Andrew asked me to lead lighting on WALL·E. I was terrified, but there was no way I was saying no." Charge!: "I relate to Princess Merida, Brave's protagonist. She's a tomboy who loves horseback riding, archery, and sword-fighting, and is carving her own path."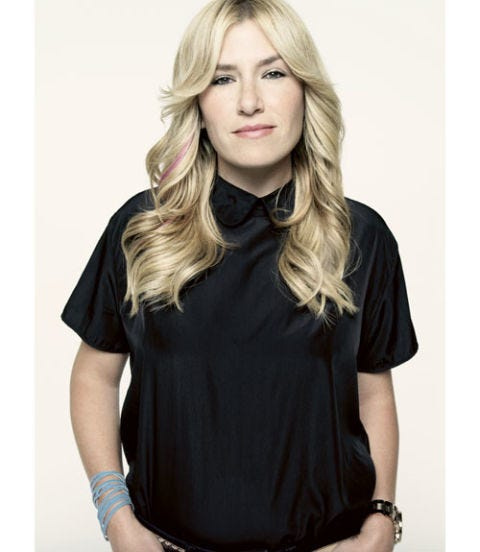 Top Beauty Expert
Alli Webb, 36, cofounder, Drybar Résumé: At 6, Webb watched, riveted, as her mom blowdried her hair. After working for guru John Sahag, in 2005, at 30, Webb launched a mobile blowout business and made a simple observation: Women who wanted cheap blowouts had nowhere to go. She teamed up with her brother, pooled their savings ($250,000), and opened Drybar, a blowout hair "bar" with music and cocktails, in L.A. in 2010. Clients flocked in. By the end of this year, revenue will exceed $7 million at Drybar's 13 locations. Background Check: "My parents had a chain of clothing stores in south Florida. I learned about customer service from them. Today, I follow unhappy customers out the door to fix things." Big Break: "When we opened, we had eight chairs, six stylists — and 70 clients. We were sending people away. For the next six months, I worked seven days a week." Business Perk: "I never shampoo at home. I get my hair blown out for free!"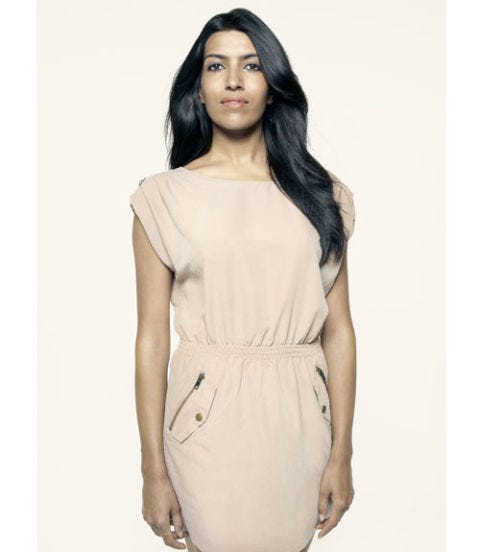 Top Social Activist
Leila Chirayath Janah, 28, founder, Samasource Résumé: As an undergrad at Harvard, Janah bagged a six-month World Bank consulting gig. She graduated in 2005, and three years later, founded Samasource to provide "microwork" — transcription or data-entry projects — to people in the developing world. Her goal? Provide a living wage to those living in poor slums and rural backwaters. Samasource, whose name comes from the Sanskrit word for "equal," has signed contracts with Google, Intuit, and LinkedIn, allowing Janah to pay more than $1 million in wages to 1,500 people, from Haiti to Zambia, so far. Background Check: "My parents are Indian immigrants, and my mom sliced onions at Wendy's when they first came over, so growing up I understood the value of work. I had three jobs at Harvard to supplement my financial aid, including scrubbing toilets, but I always felt a duty to help others who were less fortunate." Big Break: "In 2009, a year after launching Samasource, I was sleeping on my ex's futon and paying myself $400 a month. I thought the company would never take off. Then, at an investor event, I showed a video of an African refugee working in a computer lab in a camp on the Kenya-Somalia border. I told his story in tears; my desperation fueled the best presentation of my life. Two people wrote $25,000 checks immediately." Dukes Up: "Boxing is my favorite exercise — you burn 900 calories an hour! And boxers train for months. In social business, where the goal is humanitarian rather than capitalistic, people tell us we'll fail daily. Boxing helps me cope."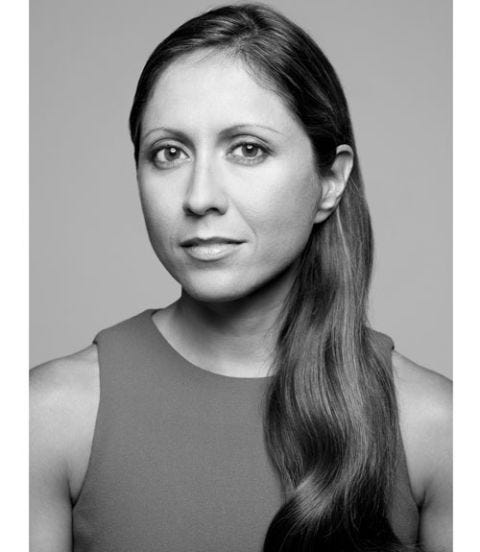 Top Investor
Raquel Vargas Palmer, 38, partner, KPS Capital Partners
Résumé:
As a teen, Palmer passed up a full college scholarship in Texas for Stanford, working 40-hour weeks in campus jobs — on top of classes — to pay her tuition. In 1993, her senior year, she dazzled recruiters with her work ethic, snagging a New York City investment-banking job. Now the sole female partner at private equity firm KPS regularly works on equity investments of $50 to $200 million.
Background Check:
"In college, I read a sales and trading book for a political-science course. I couldn't put it down! My classmates made fun of me, but that book piqued my interest in the world economy."
Big Break:
"In 1997, I got a stake in KPS' first investment fund, signaling I was a real part of the business. And in 2009, I led a deal to create North America's third-largest brewery. I'm now its chairman."
Splurge Alert:
"I love shoes, especially Jimmy Choos and Christian Louboutins. I also have a pair of steel-toed boots! I travel to industrial plants a lot, and they never have safety boots in a women's 6, so I bought some for $100 on
zappos.com
."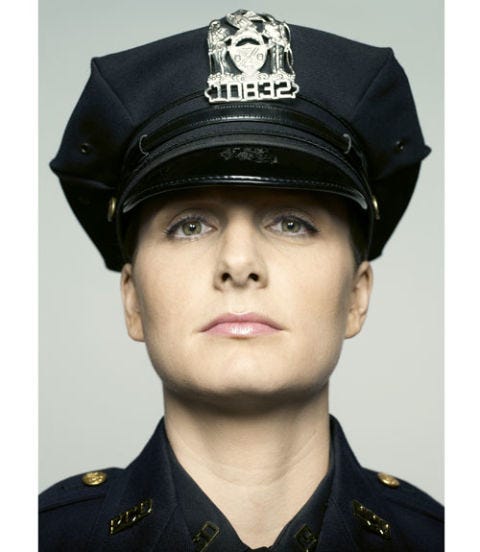 Top Crime-Fighter
Cheryl Shea, 30, police officer, NYPD Office of Management, Analysis and Planning (OMAP) Résumé: Shea joined the Bronx's high-crime 46th precinct in 2007, making a stunning 147 arrests in 18 months. She now shapes the infrastructure of the country's largest police department as an analyst in OMAP's elite Special Projects unit, supervising sensitive staffing discussions, pilot projects, and policy reviews. Expect to see her as a police chief or running NYPD's Special Victims or Counterterrorism bureau one day. Background Check: "Ever since my sixth-grade class trip to the FBI headquarters, I was set on being an FBI agent. After college, I got a master's in forensic psychology and joined the NYPD as a stepping stone. Now I love it. There are more opportunities here than in the FBI." Big Break: "Two years after I graduated from the Police Academy as valedictorian, OMAP called. I thought it was my friends kidding around because it's so prestigious! I interviewed and was assigned to Special Projects, a unit that recruits former valedictorians and Ivy League grads. There are five of us; I'm the only woman." On Patrol: "I've only encountered an injured child once, and that was difficult. Two weeks into the job, I saw a hit-and-run victim, a kid with a broken leg. We got the driver, and the boy was fine. It was nice to have closure."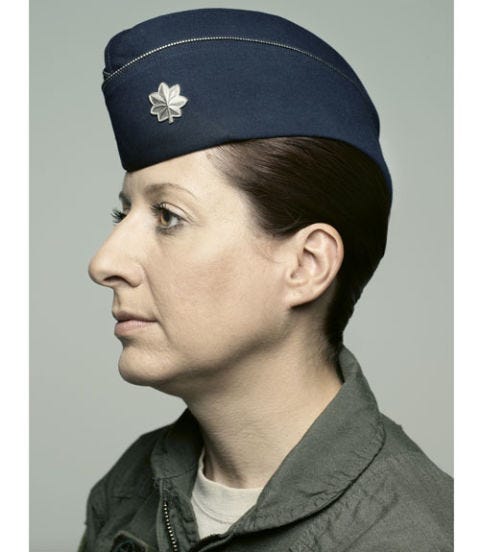 Top Military Commander
Lieutenant Colonel Tracy Onufer, 37, Commander, 16th Special Operations Squad Résumé: Only the second woman operational commander in the ultra-selective Air Force Special Ops, Onufer supports global undercover missions with a staff of 165 — most of them men. Over nine deployments, she's won 17 medals and a Distinguished Flying Cross, the military's highest aviation honor, for protecting her aircraft on a 2003 mission in Iraq. Background Check: "Growing up, my father encouraged me to study engineering. It was great practice for a guy-centric field like Special Ops. In Air Force navigator school, there were about 11 women in my class of more than 200. I graduated in 1997 and qualified for my dream assignment on a Special Ops aircraft." Big Break: "The early promotion rate for officers in the military is about 3 percent, so being selected as a lieutenant colonel two years before schedule was amazing. So was becoming commander of the 16th Special Ops Squadron this year. My heart was racing my first day on the job — and I'd forgotten to wear deodorant! A month later, when the younger officers started asking for advice, I knew I'd proven myself." Surprise Perk: "I love deploying. You're focused on the mission, with no distractions. My last deployment, I worked 14-hour days, got eight hours of sleep a night, and worked out six days a week."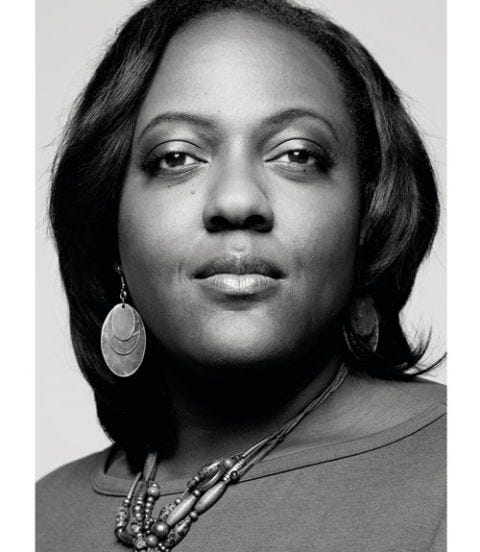 Top Politician
Heather McTeer, 35, mayor of Greenville, Mississippi Résumé: McTeer grew up at voting rallies with her activist parents, a civil-rights attorney and a teacher. In 2003, at 27, she was elected mayor of her hometown. She's since erased Greenville's $4 million deficit and won $3 million to purify the town's notorious brown water. In December, she'll run for Congress, representing Mississippi's second district. Background Check: "When I returned to Greenville after law school, there was a leadership vacuum. The streets hadn't been redone in years! I was an attorney like my dad, and when people suggested I run for mayor, he cross-examined me. Our population was 68 percent African-American, but we'd never had a black or female mayor. I decided just because it hadn't been done didn't mean it couldn't be." Big Break: "The highlight of election day was seeing little old black ladies with walkers voting. For them to elect someone who looked like them was powerful." Armed and Dangerous: "I've dealt with racism and sexism, even death and rape threats, in office. Once, I came to city hall to find little notes with pictures of guns scattered everywhere. I wasn't intimidated, but I do take precautions — I carry a Glock, and I'm trained to fire it."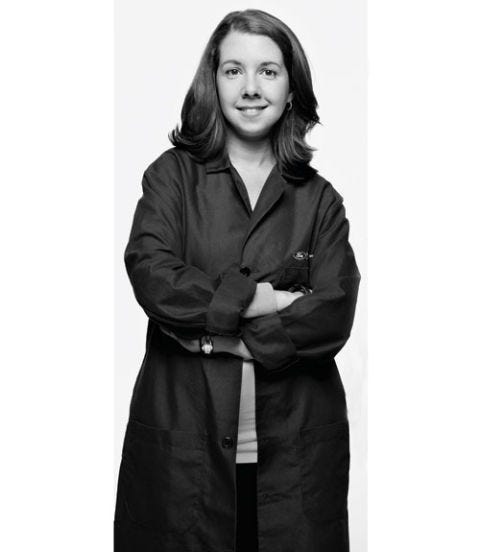 Top Green Engineer
Angela Harris, 30, research engineer, Ford Résumé: People associate "green" with electric vehicles, but car materials can be green, too. A chemical engineer who started at Ford as a high school intern, Harris pioneered the creation of the "EnviroSeat," with soy-foam cushions. Four years later, Ford has sold more than 3 million cars with the cushions, and Harris' work is a bright spot in the beleaguered auto industry. Background Check: "In 1998, I interned in Ford's plastics research group. Then I went to the University of Michigan, where I became very environmentally conscious, but I still wanted to go back to Ford! My senior year, I got an offer as a research engineer there. Now my group creates sustainable materials." Big Break: "I had the idea for the EnviroSeat, using the biomaterials we'd been working on — corn, soy, and sugarcane — before Ford's Tech Fair. It got a huge response, but the highlight was presenting it at Ford's annual dealer meeting in 2008. I talked to 1,400 dealers. They loved it!" Flower Power: "I'm testing Russian dandelions, which produce latex, as a sustainable rubber source for car parts."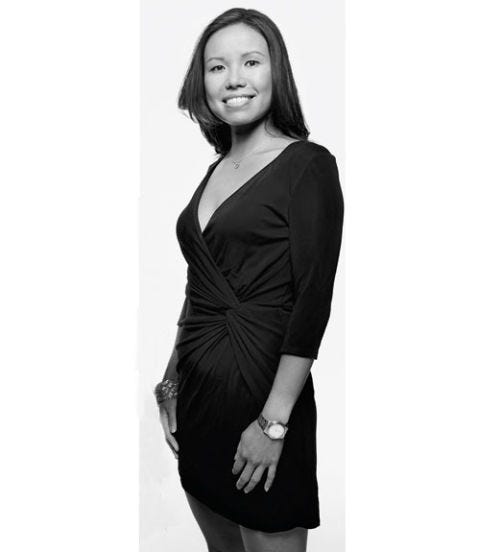 Top Scientist
Michelle Khine, 35, assistant professor of biomedical engineering, UC Irvine Résumé: Raised by a physician father and a chemist mother in Queens, New York, Khine is revolutionizing Third World health care with Shrinky Dinks, of all things. In 2007, she made microfluidic chips with the toys; she's using the chips in affordable tests for diseases in poor countries, where patients often aren't diagnosed until it's too late. Background Check: "My mom wanted to be an engineer, but she went to high school in the late '50s, when women couldn't take advanced courses. I studied mechanical engineering in her honor, and got a bioengineering Ph.D. in 2005." Big Break: "At 12 a.m. one night in 2007, I had a eureka moment with Shrinky Dinks! Some of my colleagues said I'd be ridiculed, but when I published my findings, the article went viral and I got six job offers." School's Out: "It's important to me to have a fun relationship with my students. We take Friday afternoon outings to play beach volleyball or go to the arcade."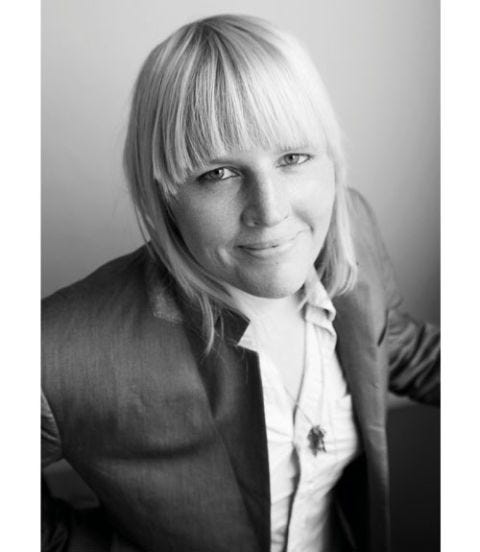 Top Tech Expert
Rhiannon Bell, 33, creative director, Zynga
Résumé:
A user-experience guru at Zynga, the company behind Farmville, Bell works on ways to support games and keep users addicted. Her most recent debut, RewardVille, already has more than 7 million active players, according to
appdata.com
.
Background Check:
"Growing up in a tiny town in Wales, the Internet was my connection to the world. At 16, I taught myself HTML, Javascript, and design."
Big Break:
"In March 2009, I was living in San Francisco when I lost my job — and my visa. I bought a one-way ticket back to London. The day of my going-away party, a friend suggested I call Zynga. I joined as an art director. Now I lead a team of 16 in the Design and User Experience Studio."
Game Girl:
"I collect vintage consoles and throw retro game nights for friends."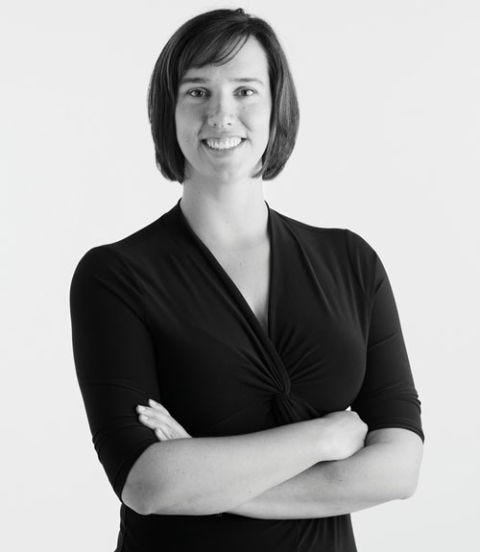 Top Lawyer
Bridgette Carr, 34, director of the Human Trafficking Clinic, University of Michigan Law School Résumé: Carr's is the only clinic dedicated solely to assisting human trafficking victims, mainly women and children from poor countries forced into labor in the U.S. She files immigration claims, expunges criminal convictions for victims, and helps to nail traffickers. Background Check: "I got a full ride to medical school, but on the fifth day, seeing a young mom and baby, I thought, Hurry up and tell me what's wrong. I'm busy! It wasn't me, so I dropped out and went to law school instead." Big Break: "My first trafficking case, in 2005, involved young Ukrainian women forced to work at a Detroit strip club. In 2008, one testified in front of Congress, supporting a law to bring foreign victims' families into the U.S. When it passed, she was able to bring her mother here." On Call: "My clinic is a contact for the National Human Trafficking Resource Center, so when a case comes up, my cell phone rings. I recently dropped everything late on a Friday night to meet a woman who'd escaped from domestic slavery."
This content is created and maintained by a third party, and imported onto this page to help users provide their email addresses. You may be able to find more information about this and similar content at piano.io