The Alpha Girl Cheat Sheet
MC has you covered with this quick and easy primer on acing your stickiest work situations.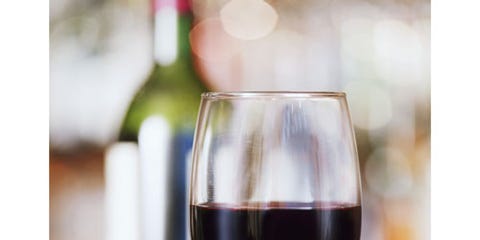 MC has you covered with this quick and easy primer on acing your stickiest work situations.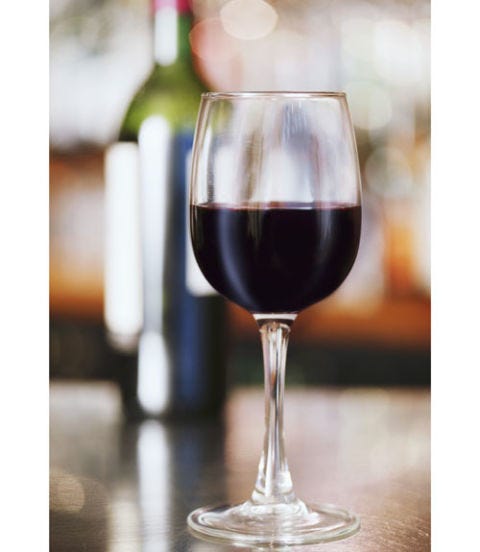 Ordering Wine at a Client Dinner
Start by asking your associates whether they'd like white or red, suggests Laura Maniec, owner of Manhattan wine bar Corkbuzz and, at 32 years old, one of the world's youngest master sommeliers. Go with the majority, and remember, a bottle fills about four glasses. Impress seasoned tipplers by skipping the usual Chardonnays and Merlots in favor of something more daring, like the versatile Albariño from Spain or a dry red or white from Mount Etna in Italy. When in doubt, kick it to the sommelier. (Find your preferred price on the menu, point it out, and tell her, "In this range, please.") Just don't invite your guests to choose. "If you're paying the bill," Maniec says, "you need to take charge."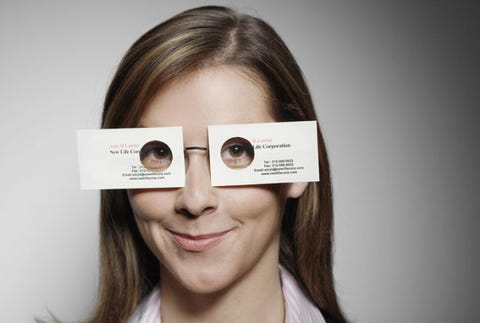 Branding Yourself
Branding means establishing who you are and what you stand for, then transmitting those values through your résumé, portfolio, and social-media presence. Whether you're an accountant or an exotic herbalist, make sure all your materials (even business cards and LinkedIn profile) convey a clear, consistent, immediately recognizable message about you. "When I moved to New York, I started using the tagline 'A Swiss designer gone NYC,'" says graphic designer and founder of Tattly LLC, Tina Roth Eisenberg, better known as the SwissMiss Blogger. The Swiss New Yorker quickly became her brand. "It said I was trained in Swiss aesthetics but was nevertheless adventurous. People knew what it meant instantly — and it still works for me today," she says.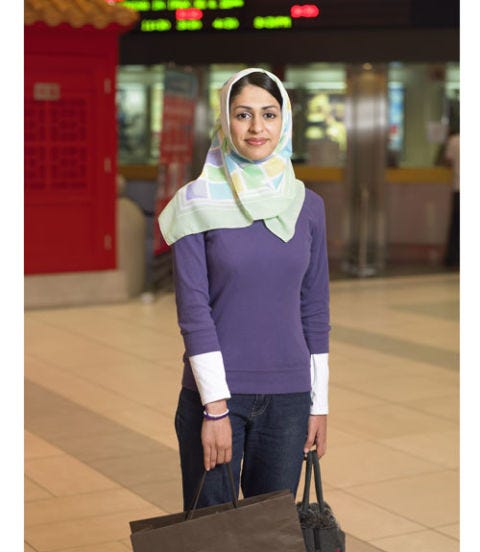 Traveling to a Middle Eastern Country Where Women Cover Up
Five-foot-ten blonde Clarissa Ward, international correspondent for CBS News, has mastered the art of blending in—exactly what you want to do when operating in a nation where modesty is the rule of law. Dress codes vary greatly by region and can be complicated to interpret, says Ward, who has reported from all the major Middle Eastern hot spots. In Iran, Saudi Arabia, and Afghanistan, women — even business travelers — are expected to wear traditional head scarves (called hijabs). In more liberal areas like Cairo and Beirut, business attire isn't all that different from the Western version: "Loose-fitting clothing, sleeves that go down to your elbows, a modest neckline, and a knee-length skirt," she says. Keep a scarf handy, just in case. A Western woman in the Middle East can enjoy "the best of both worlds," says Ward. "You'll get the respect accorded to a woman and the freedom given to a man—but not if you're in a tank top."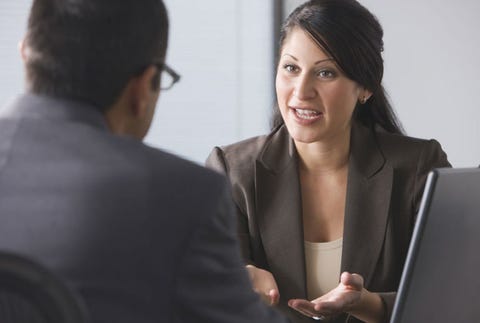 Disagreeing with Your Boss
"I've been known to say, 'I absolutely, totally disagree with your point of view,'" says Mary Gleason, president of luxe handbag maker Judith Leiber, along with Shaquille O'Neal's sneaker and apparel line. Still, the Bronx-born exec concedes her frank approach won't work for everyone. So before speaking up, Gleason says you better make sure you've got your facts straight. Always remain respectful, and don't take the boss on at every turn or you'll be perceived as exhausting. "If you find that you always disagree with your boss," Gleason says, "consider looking for another job."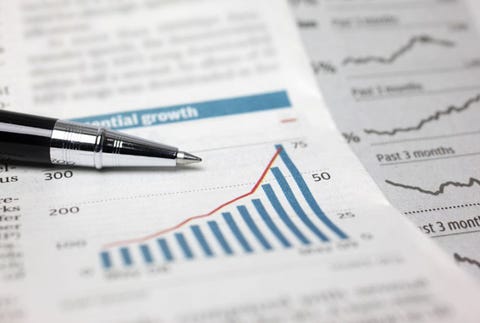 Getting Money for Your Startup
When putting together a business proposal, "It's less about rock-solid numbers and more about your idea and instincts," says Caterina Fake, the Flickr cofounder who now serves as chairman of Etsy. Be sure to research the competition, attend meet-ups, and pick the brains of friends who have been where you are now. Don't wait for outside funding to build a prototype, Fake advises. ("You need to show that you are already building a company.") Consider crowd-funding sites like Kickstarter — Fake is an investor — but be sure you know what you're getting into. Just because you love baking macaroons doesn't mean you'll love owning a bakery. "When you own the business, you're not sitting around with the beautiful smell of coconut wafting into your kitchen every day," Fake says. "Somebody else gets the joy of making the macaroons while you're in the back room dealing with lawyers and accountants." What kinds of companies does Fake invest in? "Ones that are about creativity and self-expression and making things," she says. "They bring people together in a soulful way."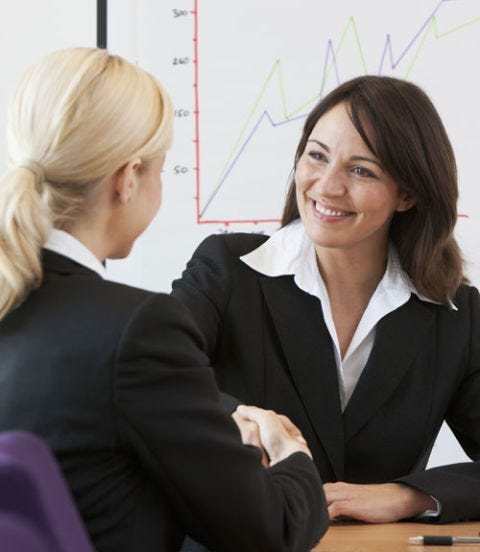 Nailing a First Impression
Start with a smile, advises Alison Brod, founder of an eponymous Manhattan-based PR firm that represents a slew of beauty and fashion companies, from Stila to Havaianas. Follow up with a firm handshake (never a kiss) and some questions aimed at establishing common ground. "I ask everyone I meet what they do, where they're from, and what they did before their current job," Brod says. "Somewhere along the way, I'm going to be able to connect myself to something they're doing."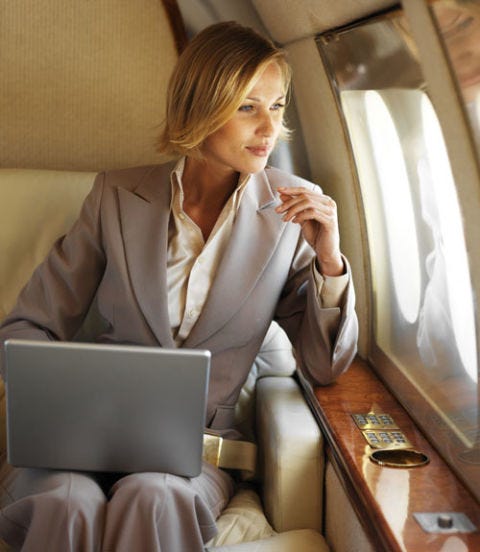 Upgrading Your Seat on a Flight
These days, airlines are so pressed to turn a profit that you'll likely have to pay up to get bumped to business class. Your best bet, according to Kate Maxwell, editor-in-chief of the travel-deal website Jetsetter, is to join a loyalty program and rack up points. "The higher you are on the loyalty totem pole, the better your chances of receiving upgrades," she says. Increase your odds of wooing a check-in attendant by dressing smartly, arriving early, and asking for that upgrade oh-so-politely, both at check-in and at the gate. "But even then, expect to pay around $40 to $100 for a short haul and $150 to $500 for a long haul," Maxwell adds. Another idea: If your flight is overbooked and your schedule is flexible, offer up your seat in exchange for an upgrade on the next flight.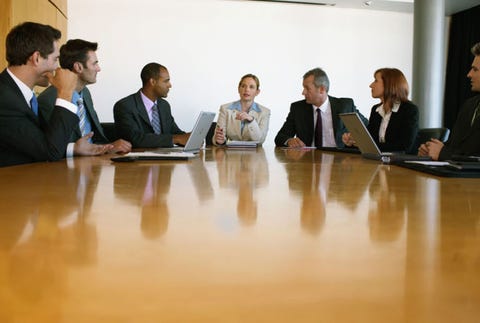 Running an Effective Meeting
As the creative director at Zynga, the $7 billion mobile social game company responsible for FarmVille, Cara Ely runs daily meetings with writers, artists, animators, engineers, marketers, and publicists, and sometimes all of them at once. She keeps the crew on task by making sure gatherings are as small as possible — only crucial players get an invite — and focused on clear objectives. "On the invite, always include an agenda that says who's attending, what they need to bring, and what has to get done," Ely suggests. Set a one-hour time limit, if that. "Don't fill time," she suggests. "If the meeting takes only 20 minutes, get it done and move on."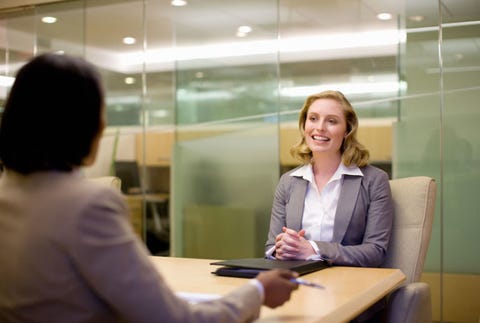 Scoring a Job Interview
Keep your résumé "crisp and straightforward," focusing on achievements rather than broad job descriptions, says Jennifer Gosselin, vice president and general manager of Piperlime. Use your cover letter to express your admiration for the company as specifically as possible ("but keep it tight"). Don't be shy about tracking down the head of the relevant department directly and sending an e-mail — two e-mails max. "That tells me you're resourceful, you're driven, and you'll work hard to get what you want," says Gosselin.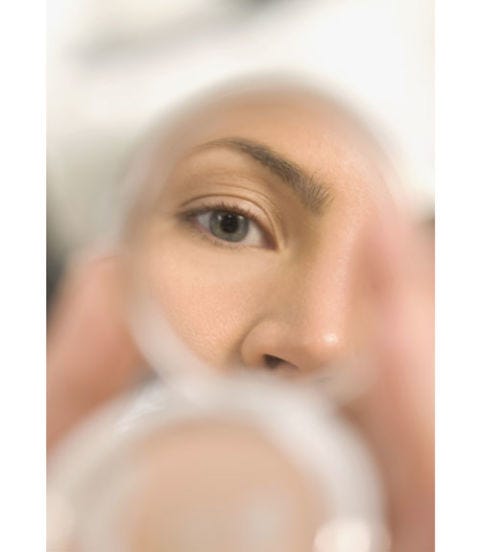 Acing a Media Appearance
Keep your makeup light and avoid wearing loud patterns, suggests Suzanne Spurgeon, a former vice president at CNN and founder of Women Media Pros. "Nearly everyone looks good in blue," she says. Have a friend interview you on camera, even via cell phone. "It's important to see what you look like, whether you have unusual mannerisms or tics you need to correct in advance," she adds. Be ruthless: Take note of what you're doing with your hands, whether you overuse "likes" or "ums," even if you blink too often. Once the camera is rolling, relax, smile, and talk slowly. When you're done with your point, stop talking. Most important: Unless the subject is tragic, make sure you're enthusiastic. "If you're not excited about your message," Spurgeon says, "who else is going to care?"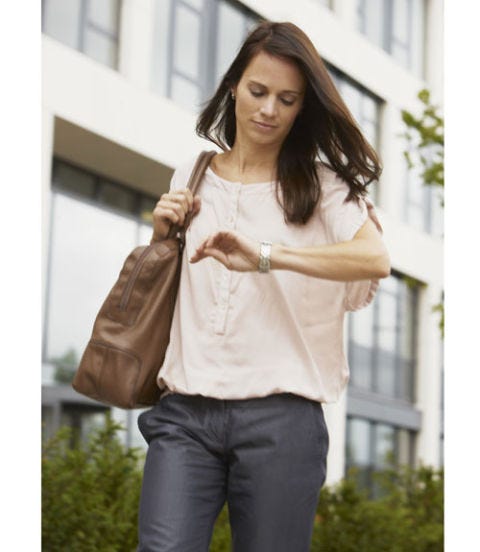 What to Say When You're Late for a Meeting
First, acknowledge how important your colleagues' time is, then apologize for the inconvenience you've caused them, says Katia Beauchamp, cofounder of Birchbox. Then reassure them that you'll make the most of the time you've got left. "Say, 'Even though we have only 10 minutes, I'll make it an effective 10 minutes," she adds.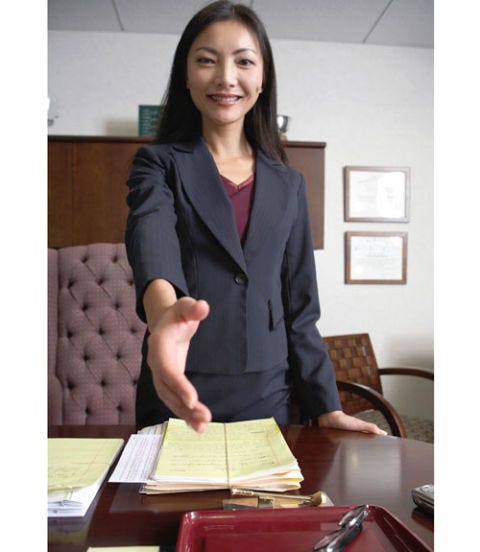 Hiring a Winner
The key rule: Don't be swayed by a sizzling first interview. You'll need to meet with a top candidate several times—and introduce her to your team—to get a real sense of how she'll fit in, says Lori Goler, vice president of human resources at Facebook. ("We interview in three stages," Goler says.) At Facebook, applicants are also asked how they'd handle a real-life challenge, like fixing a bug. "We're looking to gauge how they think," says Goler. And don't be afraid to give some homework on a tight deadline, à la Facebook's "Camp Hackathon," which asks applicants to build the prototype for a new product in a single night. After that, the actual job should be easy.
Check out our free career boot camp with LearnVest here.
This content is created and maintained by a third party, and imported onto this page to help users provide their email addresses. You may be able to find more information about this and similar content at piano.io