The Best Ways to Keep Track of Your Money
Keeping track of your finances is as onerous and daunting a task as calorie counting.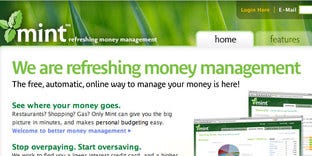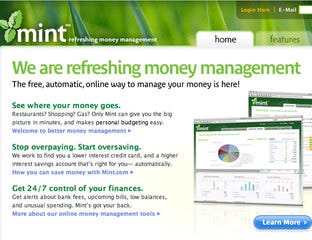 www.mint.com
Mint promises to make your personal budgeting "ridiculously easy". True to its word, the site categorizes your expenses (groceries, gas, entertainment) so you can see how your money gets spent. (Find out how much you really blow a month on ATM fees.) It aggregates your historical spending pattern to help you make realistic budget decisions. If you eat out most every night, the service will allot more to food. If you commute by car to work, it will devote more to gas. Mint's most attractive feature is their "Ways to Save" option. The site monitors the latest cost-saving offers—credit cards, sales, etc.—then recommend how you can exploit them. (Transfer a credit card balance to a lower interest card; enroll in Netflix).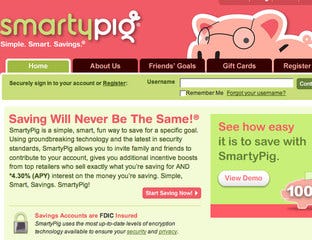 www.smartypig.com
Eager to take that Caribbean vacation or splurge on the new iPhone, but can't scrounge up enough cash? SmartyPig bills itself a twenty-first century piggy bank. Tell it how much you want to save and over how long, and it advises you how much to contribute with each pay check. Store your cash with SmartyPig and you can even invite friends and family to contribute! The funds collect 4.3% interest, probably better than the rate offered by your local bank for savings accounts. Once you reach your goal, the money can be withdrawn onto a debit card. Or buy a giftcard from one the site's blue-chip partners—Amazon.com, Gap and Home Depot among them—and get up to 5% off your purchases there.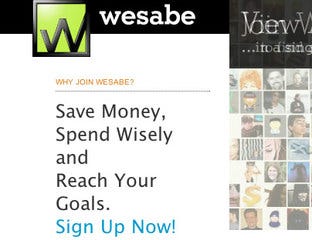 www.wesabe.com
Much like Mint, Wesabe links to your credit cards and bank accounts to track your spending. But what differentiates the site from others like it is its outspoken members who offer practical advice on how to cut your costs. Switch from Cingular to T-Mobile advises one member; another suggests signing up for a free web-based service that notifies you when prices drop on an item you're tracking online. Though the membership isn't robust and some of the comments are quite dated, the tips are all useful. ("Use a basket, not a cart," when grocery shopping, read one entry.)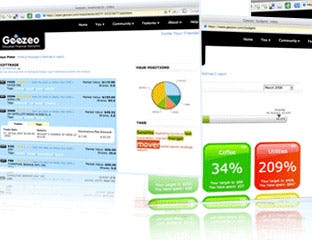 www.geezeo.com
Above and beyond the basics—account management and budgeting tools—Geezeo allows you mobile access to monitor your budget and balances. That's incredibly useful if you're committed to your budget and want to check in while running errands. Groups allow you to rant or rave about your financial institutions or even start your own group based on your particular need dujour. (The "20 something, money nothing" group is particularly active.) In the Money Confessions section, you can share your deepest fears—anonymously or publicly—and commiserate with likeminded users.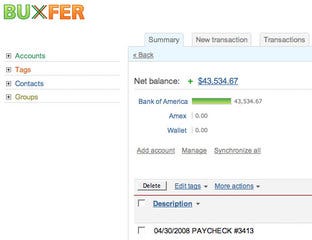 www.buxfer.com
This site is idea for roommates and traveling companions looking for a simple way to monitor who owes what to whom. Monitor the group's expenses for, say, groceries or movienight, log in who paid and who didn't. Best of all, your posse can pay what they owe you through the site. Buxfer takes the guesswork out of split bills and takes the strain off friendships when it's time to collect.
This content is created and maintained by a third party, and imported onto this page to help users provide their email addresses. You may be able to find more information about this and similar content at piano.io