Editors handpick every product that we feature. We may earn commission from the links on this page.
20 Easy Ways to Save the Planet While Saving Money
Get savvy with your sustainability.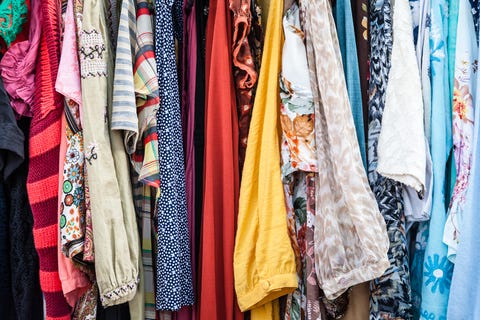 Buy Second-Hand
According to the World Resources Institute, consumers are purchasing 60 percent more clothing than they were in 2000 and keeping pieces for half as long—we're looking at you fast fashion! Buy second-hand without sacrificing style through top-of-the-line consignment sites and stores like The Real Real and Vestiaire Collective. Doing this will divert waste away from landfills, extend the products life (hello vintage!), and save you some extra cash. A true triple threat.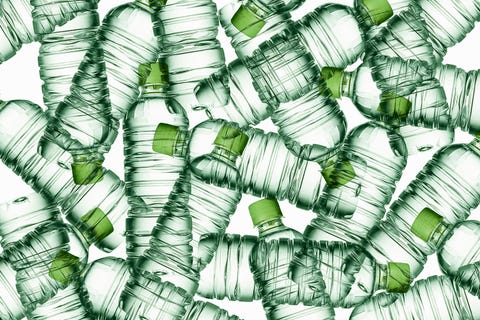 Ditch Disposable
Say "see ya later" to plastic utensils, paper coffee cups, plastic bags, and those pesky plastic water bottles and opt for a BPA-free reusable water bottle, a water purifier for your home faucet, and reusable utensils. Plastic buildup in our oceans and landfills is a devastating eco-issue causing harm to both people and the planet. Start small with these product swaps and also go green (nix any plasticware or napkins) when it comes to food delivery. Lastly, when it comes to your routine Amazon purchases, sign up here to forgo the mountain of packaging it comes in.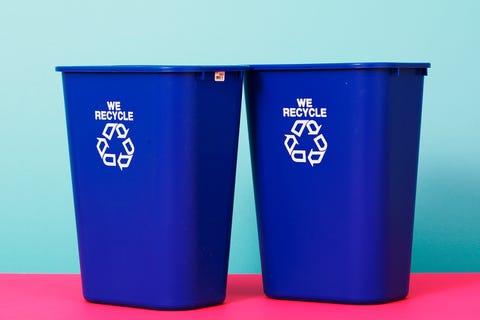 Recycle
You know what they say, "One man's trash is another man's treasure." Recycle paper, plastic, glass, and metals so they can be sent to a sorting facility and and converted into new materials. Just be sure to take note if you live in a state (like New York!) where you have to sort your recycling. The process lowers greenhouse gases, sure, but there are also money-saving tax incentives, bottle and can return programs, and additional savings from reusing packaging—think newspaper, old scarves, and cloth for present wrapping!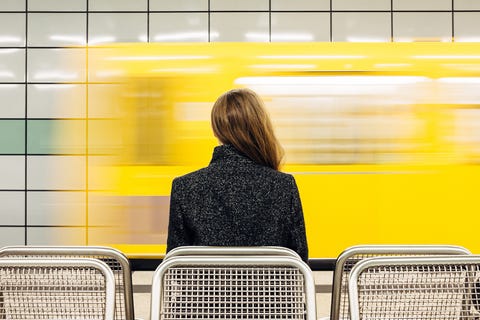 Carpool or Go Public
Cut down on your carbon emission and gas costs by sharing a ride with your friend or colleague. Bonus: you'll have more free time to read, listen to a podcast, or catch up on your social media when it's not your turn at the wheel.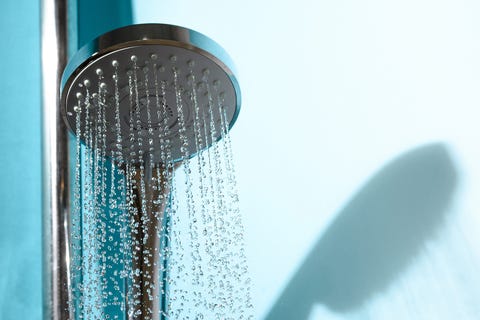 Take Shorter Showers...
Cut down your shower concerts from a full album to a couple of hot tracks. The average shower uses approximately 2 to 5 gallons per minute. If you shave off two minutes (average time is eight minutes) you can save a whopping 4 to 10 gallons and a good amount on your water bill. You can even go the extra mile and turn the water off while you soap and lather. Also, a low-flow shower head can help slightly lower water pressure to refrain from excess usage.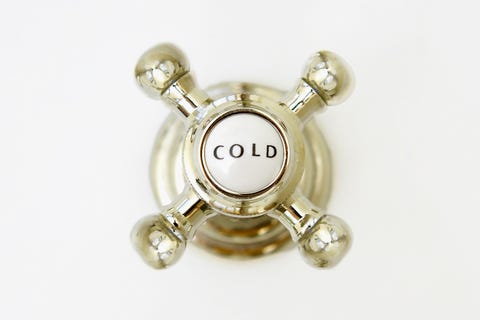 ...and Make Them Colder
We get it. Sometimes there is nothing better in life than a steaming hot shower, but hear us out. Turning the temperature down can actually crank up your energy, reduce stress, and keep your body in equilibrium all while saving energy and cash!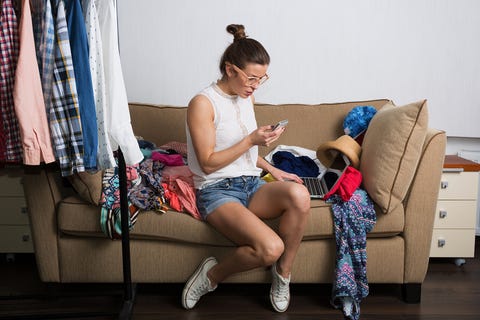 Donate or Sell, Don't Toss
Go green while you Maria Kondo! Rather than tossing unwanted clothes and household items, donate them to your local thrift store or sell them online. There are endless seller-friendly sites and apps today like Poshmark, The Real Real, and Tradesy. When you reduce, recycle, and reuse, you reap the tax benefits!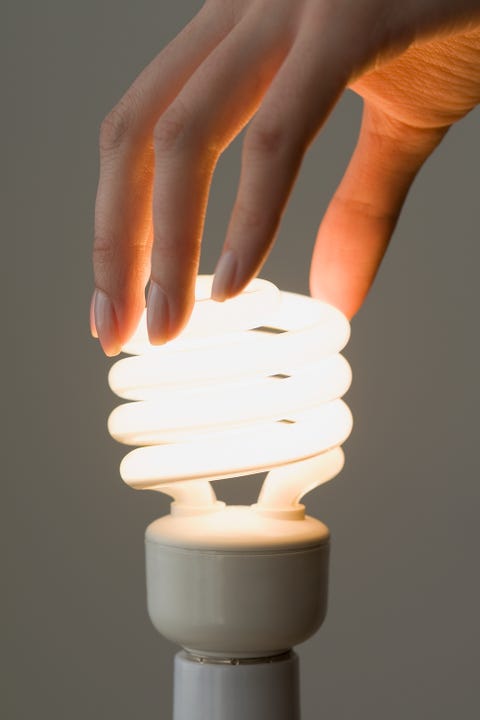 Replace Your Lightbulbs
Here's a bright idea: Swap your light bulbs from incandescent to CFLs or LEDs and help fight global warming, energy consumption, and waste accumulation. The EPA estimates that you will save approximately $200 for every five bulbs you replace, all while using up to 75 percent less energy. The greatest eco no-brainer of all.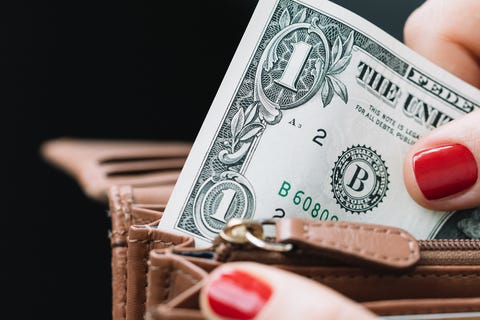 Vote With Your Wallet
You have the choice everyday to buy sustainable over fast-fashion, glass over plastic, organic over toxic, etc. We're not trying to get too political here, but every "vote" makes a difference. Buy quality apparel that's made to last, which will help your bank account over time as well.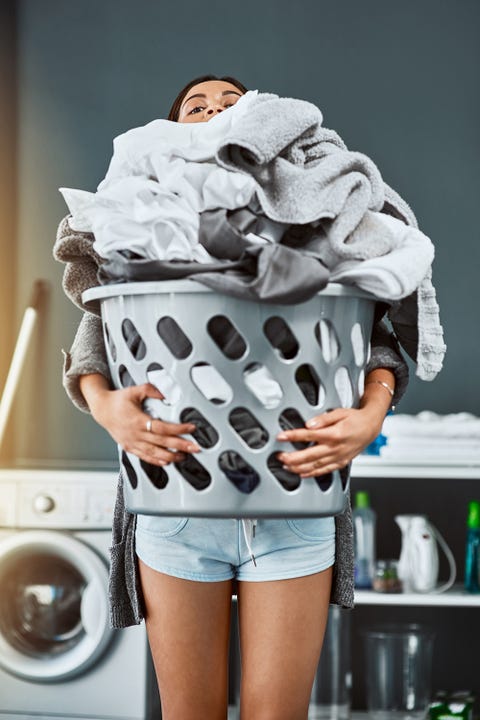 Wash *Full* Loads of Laundry Only...
Okay twist our arm, we won't do laundry—at least not when it's only a half load. By decreasing the amount of times you do your laundry, you'll knock a few dollars off of your water and energy bill while taking some of the burden off of Mother Nature. Not to mention you'll save some money on that non-toxic detergent!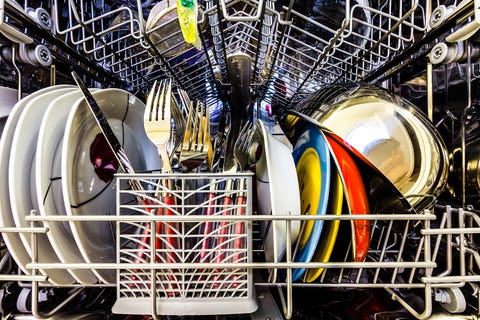 …Same Goes for Your Dirty Dishes!
Wait until your dishwasher is fully loaded to press start. Less work and more energy, water, and money for you!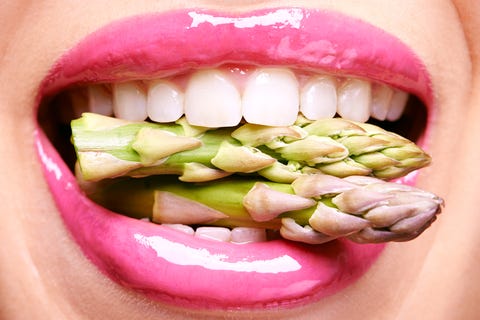 Go Plant-Based
You don't have to go all-out vegan or vegetarian. Start with Meatless Mondays. The production, processing, and distribution of meat requires pesticides, fertilizer, copious amounts of fuel, feed, and water, that all release greenhouse gases and chemicals throughout the operation. Just one day of a veggie-focused diet a week can do a lot for your health, the planet, and your savings.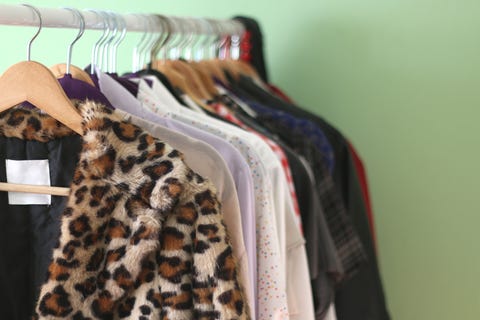 Buy Less, Choose Well
But, you have nothing to wear, right? Wrong. Consumption continues to increase as purchasing becomes more accessible—great for efficiency, but not for Mother Earth or our credit card statements. Be more mindful with your money; the next time you feel the urge to impulse buy, pause, breathe, and think about if you truly need the product—it's all about quality over quantity!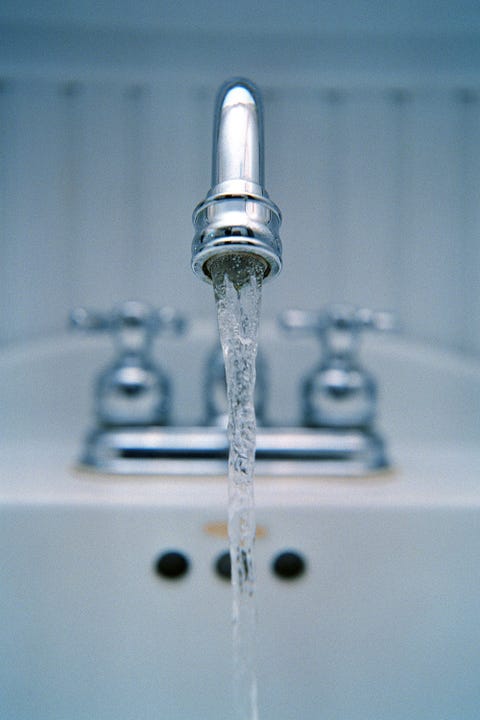 Take a Water Break While You Brush
Turn off the tap the next time you brush your teeth. It's a bad behavioral habit to keep the water flowing while you take the next few minutes to brush. Save water and energy—and watch your water bill go down. A sink faucet aerator will slow your flow as well.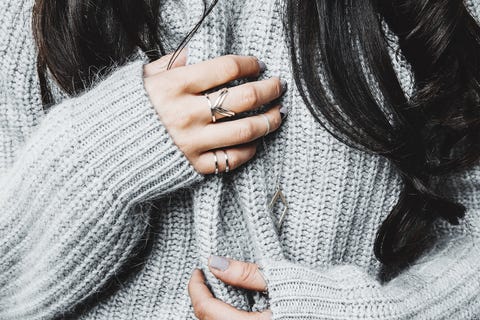 Put on a Sweater
Thirty years ago, President Carter asked the country to turn down the thermostat and "put on a sweater." He wasn't making a fashion statement; he was encouraging Americans to conserve energy during the 1979 Oil Crisis. Sound advice never gets old. Save energy and a little money by turning down your thermostat while we transition to spring weather. The Alliance to Save Energy even claims a one-degree thermostat reduction can save 3 percent on your heating bill. I don't know about you, but I'd rather wear a cute sweater and spend the extra money on a manicure.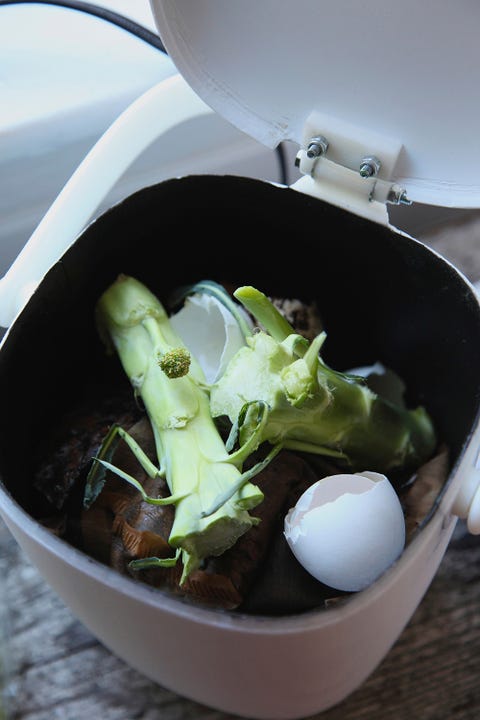 Start a Compost Bin
Take a load off of the landfills and save money on fertilizer with your very own compost bin. A small container may cost you $10 max, but will save you money on future lawn maintenance. Don't know where to start? Check out Young House Love for a cheap and easy tutorial.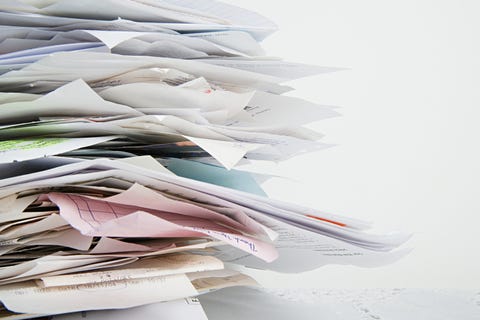 Go Paperless
No more sky-high stacks of paper receipts and bills, instead opt for digital e-bills. You'll save a ton of trees and also save some change on stamps and envelopes.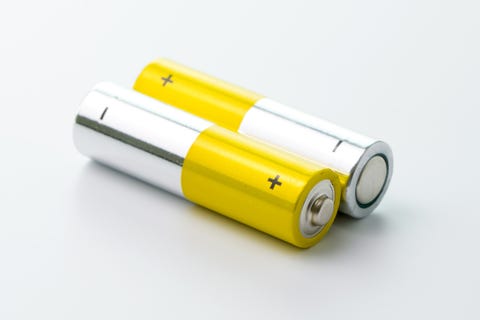 Use Rechargeable Batteries
Responsible reusable batteries help reduce waste (and your stress when you run out—it's always the most inconvenient time, right?). It may be a slightly more expensive cost upfront, but in the end, you and your wallet will thank us.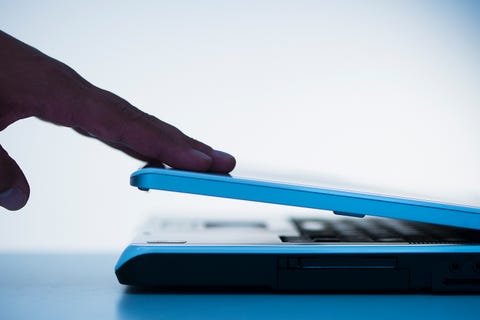 Turn Off Your Tech
Rather than getting a second job, save some dough by simply powering down and unplugging your electronics at the end of the day. According to the United States Department of Energy, a year of nightly computer sleep will save you $90!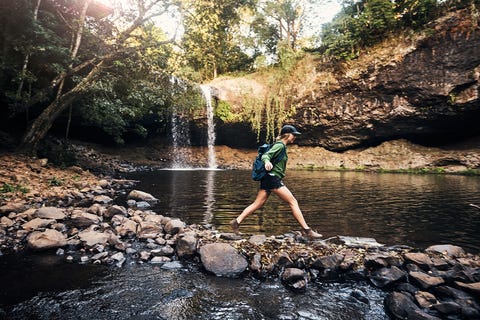 Unplug
There's no doubt that technology takes a toll on your mind and body, so do yourself, the planet, and your phone bill a favor and take a digital detox vacation or unplug for one day each month for a holistic reboot.
This content is created and maintained by a third party, and imported onto this page to help users provide their email addresses. You may be able to find more information about this and similar content at piano.io