Meet Lidiane Jones, the Slack CEO Replacing Whitney Wolfe Herd at Bumble
Jones is expected to sweep in a new era of responsible AI at Bumble.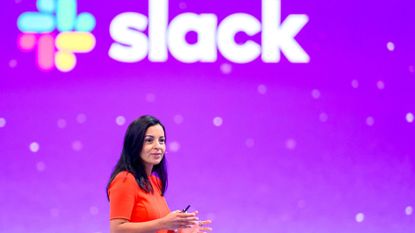 (Image credit: JOSH EDELSON / AFP via Getty Images)
After nearly a decade of running Bumble, Whitney Wolfe Herd is stepping down as chief executive officer. Lidiane Jones, who is currently CEO at Slack, will succeed Wolfe Herd as CEO effective January 2, 2024, according to a company press release.
At that time, Wolfe Herd will take the executive chair at Bumble, a dating app company designed to give women the power to "make the first move." She founded Bumble in 2014 to create a safer space for online dating for women. Unlike other apps, Bumble gives women the power to initiate conversations in order to protect them from being bombarded with unwanted messages from men. Under Wolfe Herd's leadership, Bumble has also become a global leader in advocating for women's safety online. Wolfe Herd also made history in 2021 when Bumble launched an initial public offering on Nasdaq; at 31, she was the youngest female CEO to take a company public, raising more than $2 billion from investors.
"It's a monumental moment, one that has taken a great deal of time, consideration and care, for me to pass the baton to a leader and a woman I deeply respect," Wolfe Herd said in a company statement. "I've thought hard about what type of leader could ultimately step into the CEO role as a successor and help continue taking Bumble to even greater heights, and I am so pleased to have found Lidiane."
According to Fox Business, Wolfe Herd has been mulling a succession plan for years, but had yet to find the right replacement. She then saw a CNBC interview featuring Jones in May, and asked her board to bring her into the executive search process. While Wolfe Herd has been in the spotlight, we can glean just as much inspiration from Jones.
She's a software engineer by trade.
Jones has been CEO at Slack Technologies since January. She was formerly an executive vice president at Salesforce, the parent company of Slack. She brings more than two decades of experience as a business innovator. A bulk of her career was at Microsoft, where she worked for 13 years managing products like Office Shared Experiences, Azure Machine Learning, and more. She also worked four years at connected music player company Sonos, and an internship at Apple.
She wants to embrace AI (responsibly).
During her tenure as CEO at Slack, Jones made great strides in integrating artificial intelligence into the messaging platform, which as of 2020 had 18 million active users, according to the Business of Apps. She is expected to bring the same strategic vigor for AI to Bumble.
"One of the topics I am spending a lot of time on is how AI is going to impact organizations. How do we lean in to AI to help us be more human?" she told Marie Claire at the ChiefX Summit in October. "We talk about AI with a fearful mindset but it has tremendous power in creating more opportunity and working environments so we are very passionate about this."
The Bumble press release notes that her background in scaling productivity and machine learning products makes her "perfectly suited to lead Bumble forward and accelerate the company's vision to embrace AI innovation across its portfolio of applications in pursuit of facilitating human connection safely."
She's calling on young women to take on careers in tech.
As a tech CEO, she hopes more young women recognize the importance of riding the AI wave. "Whether your passion is in tech or not, it will play a big role in the next generation of businesses," she told Marie Claire. "It's important for our leaders to take responsibility and encourage tech education and support for women entering universities. It's going to change mega-companies for the next 10 years so entering tech today will shape the future of AI."
She's intentional about architecting workplace culture.
The Brazilian immigrant has garnered a reputation for patching up culture clashes at the workplace. She was appointed to the CEO seat at Slack in January 2023 after Stewart Butterfield, cofounder of the cloud-based messaging giant, stepped down as CEO. The news followed an article by The Information detailing the clashes between Butterfield with Salesforce co-CEO Marc Benioff, as well as other shake-ups in executive leadership. Jones' leadership was expected to serve as the glue that would hold the $27.7 acquisition deal together, and boost morale after much turbulence at the company.
Upon the announcement of her new role, Benioff called her "one of our most incredible executives."
"While we will all of course miss her greatly, especially me, we recognize what an amazing opportunity this is for Lidiane in becoming a public company CEO. And all the more so at Bumble, a truly great company, with great values that we admire dearly."
"I'm not trying to hide my non-work self," Jones told Marie Claire. "I'll never say 'don't look behind the curtain.' When I was chief product officer with Salesforce, [motherhood] was a role I never shed, even if that meant taking calls during their bath time."
She encourages her male employees to follow suit. "When we have males do that it's important, it changes the narrative that only women need to take care of kids… It normalizes that parenting is for men and women, and it reduces the pressure for women who are trying not to talk about kids at work because it's traditionally frowned upon, or it might cause them to be passed on for an opportunity."
She believes in "working hard, then going home."
At Slack, Jones supported research on the future of work, where her team studied productivity, engagement, and happiness of employees. Its State of Work report found that most executives rely on visibility and activity metrics to measure productivity, while most employees would like to be measured based on the quality of their outputs. "We have to start looking at the quality of how we spend our time working. People are so overwhelmed from meeting to meeting ... and with AI we have the opportunity to free people from monotony and tasks at work," she told Marie Claire.
She continues that AI could be the key to ending the glorification of hustle culture once and for all. "It's AI but it's also leadership and culture. So how do we create leaders to bring more empathy into the workplace? It's an important role women leaders can bring across every industry. Tech will play a role in how we humanize the way we show up at work. It can help make us better at home and in the office, so we can go from surviving to thriving."
Marie Claire email subscribers get intel on fashion and beauty trends, hot-off-the-press celebrity news, and more. Sign up here.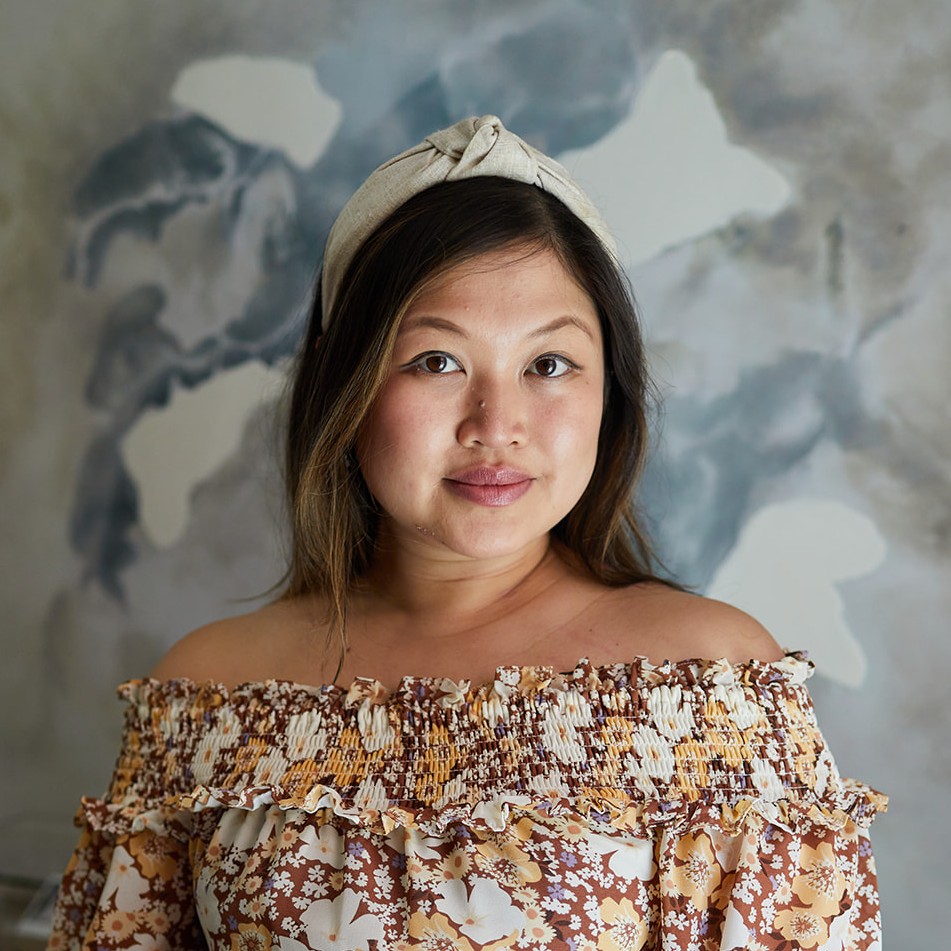 Tanya Benedicto Klich is Senior Editor at Marie Claire where she manages the Money & Career section. Over the course of her 10+ years as a journalist she has overseen the coverage of female founders, funders, executives, innovators and more. Tanya was previously a Lifestyle Reporter for Forbes, where she worked at the ForbesWomen and Forbes Lifestyle verticals. She was also a Features Editor at Entrepreneur Magazine, and a former on-air reporter for NY1 News. Tanya is also a graduate of Columbia University Graduate School of Journalism where she specialized in business & economic journalism, and is an adjunct professor at the NYU Arthur L. Carter Journalism Institute. She lives in Brooklyn with her husband and two little sons. Follow her on Twitter: @TanyaKlich