Anna Faris Tells Her Best Stories from the Set of 'Overboard'
The actress talks to MarieClaire.com about remaking the classic comedy and the #TimesUp movement.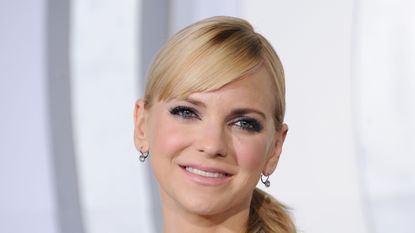 (Image credit: Getty Images)
On top of being an actress, a producer, a top-rated podcaster, and a mother, Anna Faris recently became an author. And she certainly doesn't give herself enough credit for everything she does, often saying she's "unqualified"—both in her podcast, and now, in her memoir.
Faris' new comedic book Unqualified offers "love and relationship advice from a celebrity who just wants to help." From awkward childhood stories (like being "the short girl" in elementary school), to relationships, to love, the actress has seemingly been through a lot, and wants to share her personal advice with fans.
Published in October, the book (and Faris) got a lot of attention due to coming off the heels of a divorce from Chris Pratt, who wrote the forward. People had a lot of opinions after reading Faris' stories about Pratt, but nevertheless, she was persistent about making her voice heard.
In fact, persistent is a word we'd use to define Faris. Through all the rumors and speculation about her personal life, she doesn't let anything slide—least of all her work. MarieClaire.com spoke to the actress and about what she has coming up next (hell yes to the remake of Overboard), fun stories from set, and what the #TimesUp movement means to her. Oh, and we also got a glimpse at the video she made with Funny or Die and KIND.
On remaking everyone's favorite iconic comedy Overboard:
"It was a movie I grew up just loving. I always called it my 'sick day' movie. Overboard was the movie that I put on when I wasn't feeling great, and it always made me feel better. I could watch it a gazillion times. So when they approached me to be a part of this remake, I was terrified because I felt like there's no way anything could live up to the original. But it was thrilling. I think that our take is quite different. There is a role reversal situation, and I feel like it's updated. I loved working with Eugenio Derbez. He's just amazing and charming. I love being a part of a romantic comedy. I've done a lot of comedies, but haven't always had a ton of romance in them.
It's also fun to play somebody who wants to take revenge. I think we all felt a collective feeling that we were making something that just hadn't been done for quite a while. And also what's more delicious than a rich dude becoming unbelievably miserable in an alternate reality? Vengeful women!"
On her craziest stories from set:
"I didn't love jumping into the freezing waters. They made me! And I was so boastful at first, I was like 'Well this is where I grew up, I know these waters.' And in there, I was a complete baby. Teeth chattering. I loved working with Eva Longoria. Like instantly, we just completely hit it off, and we would just pretend to make out all day, and just sort of adore each other. She's one of those people that you feel like you've known for years, instantly. I just adore her. But everyone in the cast—it felt like a family. It felt like we were making the kind of movie that we haven't seen for a while, which is a traditional romantic comedy with a lot of romance, and heart, and revenge, which is the part I like."
On watching herself in movies:
"I've seen parts of Overboard, but they're just finishing the final phases of editing, and then I'll see it. I always get pretty terrified before I see my face 10 feet tall. Like, 'Why did I make that expression? It's so unflattering.'"
On the industry "not giving a shit" about her real backstory:
"I write about this in my book, but I don't think that anyone's ever asked me about where I went to college. Like in this industry, nobody gives a shit about what your other passions may be. I've been acting since I was 9, but in college I entered the drama program and I didn't excel at it at all, kind of for the first time. Acting was sort of my identity. I wasn't very popular and I didn't have a lot of friends. I quickly found out that I wasn't exceptional. Which was a rude awakening. My other passion was writing, so I thought, 'I'm going to work in marketing, or advertising, waitressing, whatever, until I become a skilled enough writer to maybe become a journalist or write a couple of short stories.'"
On gaining a community from her podcast Anna Faris Is Unqualified:
"I'm not a very skilled writer, but it was another passion of mine, and doing the podcast has made me feel, I guess like there's a thirst for a collective story. The idea that there's so many similar experiences with breakups, parental disappointments, or disappointing your parents in turn, or career failures. A lot of our listeners have responded to each other and to the podcast in a way that made me realize that there's so much comfort in the idea that everyone shares very similar experiences."
On the #TimesUp movement:
"To say that it's incredibly important sounds simplistic, but it is. I think that it's revolutionary on one hand, but also, I do worry that in two years from now, we'll have forgotten about this moment in time. So I think the stressing of diligence, of asking, 'How do we continue to keep this dialogue, where women or men don't feel intimidated in any kind of sexual way by people that are more powerful than they are?' I'm cautiously excited about the future for young women and young men, and I'd love to think that talent and passion will sort of rise to the top. I just would hate for—I guess five years from now—the idea of it being forgotten, because I think that it will take years of undoing certain patterns of behavior that have been established and accepted."
On a lighter note, watch Faris read the worst protein bar reviews in this video for KIND's new campaign, set to launch on January 17.
Celebrity news, beauty, fashion advice, and fascinating features, delivered straight to your inbox!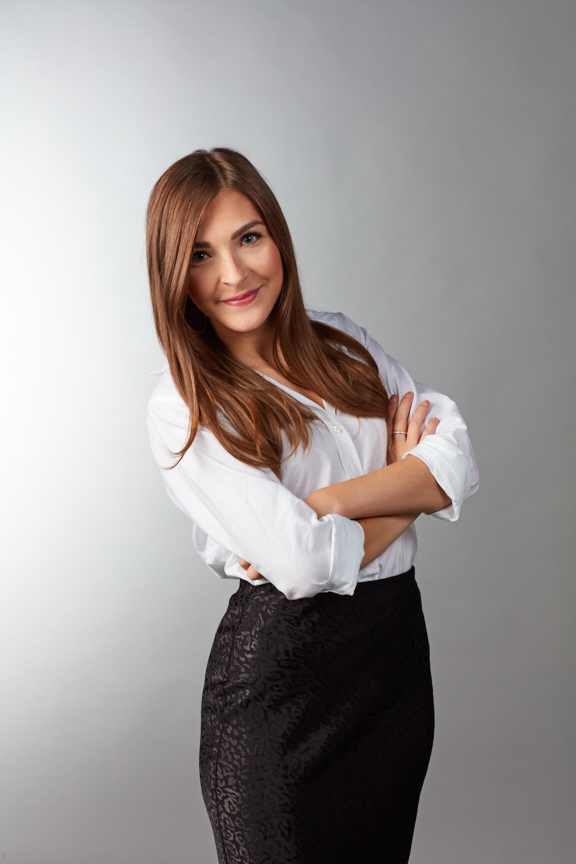 I'm currently working at Dotdash Meredith as the Celeb & Entertainment E-Commerce Lead contributing affiliate content for People.com and InStyle.com. I'm basically like your personal shopper, from writing about that cozy loungewear set you didn't know you needed to keeping tabs on the best sales and deals on the internet. I'm also a pro at finding affordable dupes for celebrity looks and I love to dig into the data to strategize content opportunities.