Watch Heidi Klum Transform Into a Real-Life Jessica Rabbit
Prepare to have your mind blown.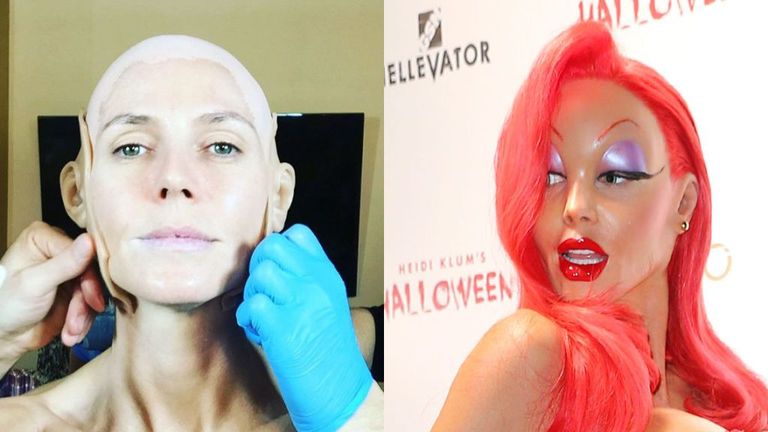 (Image credit: Instagram)
By Sarah Lindig published
Heidi Klum is the reigning queen of Halloween, no contest. Her legendary parties have hosted the hottest names in fashion and Hollywood ever October for the past 16 years. You see, Klum knows the key to a successful and fun Halloween is to fully commit to the holiday. Read: No half-assed costumes allowed.
Related Story
The supermodel has racked up an impressive portfolio of costumes over the years, from the brilliantly unsexy to the most elaborate, wild, and over-the-top. This Halloween is no exception. While others might have thrown on a wig and gloves with a red dress and called their Jessica Rabbit costume complete, Heidi Klum's interpretation is obsessive down to the most minuscule detail. We're talking intense prosthetics and some seriously heavy-handed makeup application.
Ahead of her annual bash, Klum showcased the painstaking work that goes into her perfectly executed creation on Instagram. See each step of her epic transformation into the iconic cartoon sex symbol below and prepare to have your mind blown.
Sarah Lindig is the senior digital editor, overseeing special projects for Harper's Bazaar.