Remembering Paul Walker and Those Baby Blues (PHOTOS)
It is with a heavy heart that we say goodbye to the lovable actor.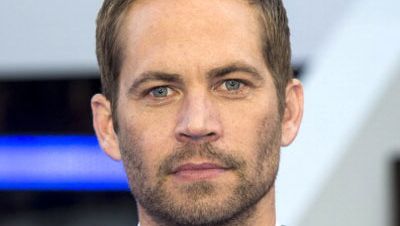 (Image credit: Archives)
If you were a millennial teen (i.e. couldn't get enough of She's All That and Varsity Blues), then you knew the power those baby blue eyes had on the big screen. We were saddened to learn that Paul Walker, 40, was killed in a fatal car crash on Saturday, November 30th. To celebrate his life and commemorate his career, here are a few of Paul Walker's most swoon-worthy pictures from the past two decades.
"Late Night with Jimmy Fallon", Los Angeles, CA, 2013
Sao Paulo Fashion Week, Sao Paulo, Brazil, 2013
L.A. Dodgers baseball game, Los Angeles, CA, 2011
The Fast and the Furious Premiere, London, 2009
Toronto Film Festival, Toronto, 2001
Hollywood Film Festival Gala, Hollywood, CA, 2001
The Skulls Premiere, Westwood, CA, 2000
Varsity Blues Premiere, Hollywood, CA, 1999