The 8 Most Outrageous Royal In-Laws
Can Meghan Markle's half-sister hold a candle to the reality star, the strip club owner, and the "nasty drunk"?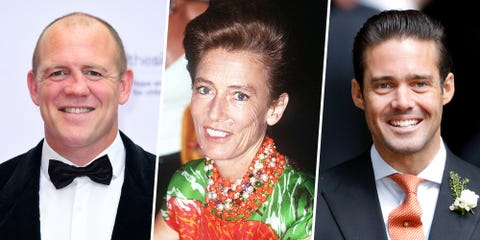 If we've learned anything from The Crown, it's that the British royal family is a bit of a motley crew—and the show hasn't even gotten around to covering Prince Charles' tampon banter (the horror) or Duchess Fergie's toe-sucking scandal. Long story short: All the crowns and castles in the world can't save you from that one relative (or, in Queen Elizabeth II's case, a dozen or so) who just makes life a bit messy.
The black sheep du jour is Meghan Markle's half-sister Samantha Grant—largely thanks to her non-stop Twitter rants and a forthcoming tell-all book. It can't be easy to plan a high-profile wedding while being called out by your own flesh and blood, but Meghan's far from being the first royal-adjacent figure with a problematic family member.
This content is created and maintained by a third party, and imported onto this page to help users provide their email addresses. You may be able to find more information about this and similar content at piano.io