Jen Shah and Elizabeth Holmes Are Prison Besties
Mamma mia, here we go again.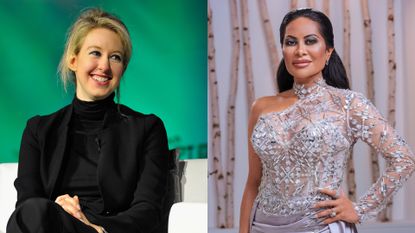 (Image credit: Getty Images)
If Jen Shah's publicist is to be believed, the fraudulent Real Housewives of Salt Lake City star has become besties with disgraced Theranos CEO and former vocal acrobat Elizabeth Holmes and there's absolutely nothing special about it. They're just two regular gals, hanging out, becoming the best versions of themselves for the good of their souls, and there are absolutely zero ulterior motives to this information getting out there! It is absolutely in no way an attempt by either party to rehab their image into something more positive and cuddly for when they're finally released from jail and deeply in need of attention and funds.
Except...none of us are new here, right? We know what's happening here. It's 2023: this is like our 50th grifter rodeo! These two women—one who ran a nationwide telemarketing scheme that stole thousands of dollars from elderly and vulnerable people, and the other a CEO for a medical tech startup who lied to everyone about her company's biotechnology and even sent out false lab test results—have all this chatter around them is basically step two in the "how to be rich a do a crime and be okay" playbook.
And the way Shah's rep frames it to PEOPLE, it seems so banal. In some ways, it's really expertly crafted PR. Such an uninteresting tidbit, almost a non-story. "They're friends. They're both rehabilitating and have bonded over being on this journey of positive change," and that "they're getting through it together."
But here's where Giovanni's quote gets far more revealing: "Jen's given her a lot of advice. She's even met Elizabeth's baby and held her." He also pointed out that Shah was apparently "very loving" to Holmes (a regular at Shah's fitness class she teaches in prison called "Sha-mazing Abs") and her newborn (whom we can only assume is not taking the class, as Giovanni forgot to mention it in his quote). When she's not helping the other inmates get their GEDs or rallying their spirits (with what we can only assume are Paddington 2-level song and dance routines. No word on if Shah makes them marmalade sandwiches), because Jen Shah's just changed so much in the .47 minutes she's been in prison, y'all. She's "not anything like the show portrayed her to be," her rep added. "...she's graduated from anger management classes and is much more grounded."
But don't worry, Shah still looks "phenomenal" and "reunion-ready" while also drawing lessons from her experience about "being a better person," her rep assured.
Wow! Are we talking about Jen Shah or Mother Teresa? That Jen Shah (and Elizabeth Holmes, though her lawyers had no comment for PEOPLE on just how sha-mazing this experience is for Holmes) is essentially out here trying to reboot The Simple Life: Club Fed doesn't surprise anyone. That fact is exactly why everyone in celebrity-news-land is out here writing about it: because folks are in the group chats giggling and sharing fan cams of the girls set to "Best Friend" by Doja Cat across social media. Because it's so cynically, hilariously, on-brand for both of them. And because life is short and capitalism is grinding us all into dust, so why not laugh about the audacious rich ladies in prison for a bit with your friends, right?
This is where playing into the cuddlification of these, ultimately, selfish and self-serving businesswomen becomes more nefarious. Because our doing so—yes, even me writing this piece right now—in some small way allows them to get exactly what they want: the potential for gains in the future. Because this minimizes their bad deeds. It sets the stage for whatever "good" they decide is most strategically advantageous to do next. And they want to be liked. They want to control the narrative, for people to forgive and forget and move on from their very harmful crimes. And they're really, really, really going to need a lot of money when all is said and done. Because what is scamming, if not a grift persevering? And who are Shah and Holmes if not the most quintessential figureheads for the something that's become so culturally ubiquitous (exploiting people for money and power)? In some ways, the story writes itself.
If any of us have learned anything in the wake of Holmes' Theranos scandal, it should be this: maybe take what people convicted of misrepresenting themselves and their companies for financial gain are telling you with a grain of salt. Or maybe just don't take it at all. Now wouldn't that be absolutely sha-mazing?
Marie Claire email subscribers get intel on fashion and beauty trends, hot-off-the-press celebrity news, and more. Sign up here.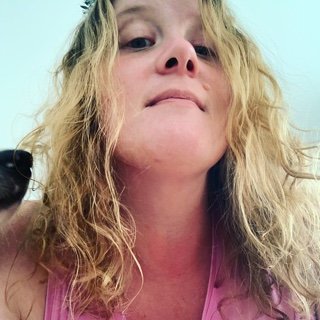 Alicia Lutes is a writer—all kinds—based in Los Angeles, who has written extensively on culture, entertainment, and mental health. Her work has been featured in places such as Playboy, Variety, The Hollywood Reporter, MTV, Cosmopolitan, Rotten Tomatoes, Bustle, and more. Previously, she was Managing Editor at Nerdist, as well as creator/former host of the web series Fangirling. She has been known to perform comedy and is also her own grandpa, so biographies are incredibly hard for her.