Lea Michele Discusses Cory Monteith and Pulls at Our Heart Strings (VIDEO, PICTURES)
Lea Michele talks the struggles of Cory Montheith's death.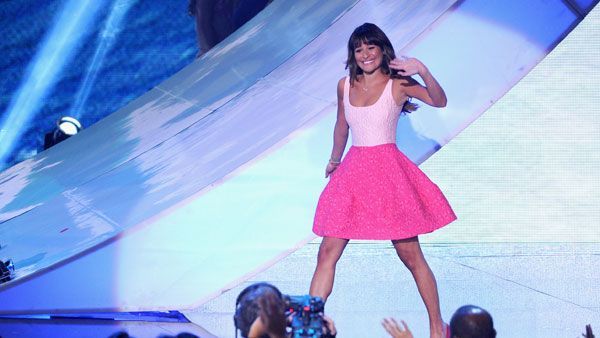 (Image credit: Archives)
Our GLEE girl (and new recording artist) spoke with Ellen DeGeneres about dealing with the struggles of Cory Monteith's passing. In one of the sweetest, most heart-wrenching (and warming) interviews she's given since the actor's untimely death, the actress said, "You can choose to fall from this, or you can choose to rise. I'm just trying to do my best for him."
She added, "I literally lived everyday of my life feeling like the luckiest girl in the whole world." Watch the whole interview and peep our favorite pictures of the couple below.
On the set of GLEE, 2013
Vancouver, 2013
Los Angeles, 2013
Beverly Hills, 2013
Los Angeles, 2013