Amy Schumer Gets Real About Feminism: "I Don't Think People Know What the Word Means"
Amy for prez.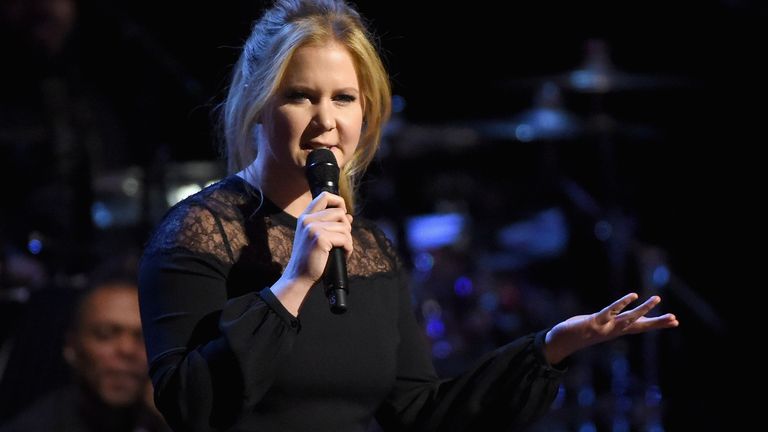 (Image credit: Getty Images)
Amy Schumer is not at all afraid to say she's a feminist. And she doesn't understand why you would be, either. In a panel at SXSW—where she discussed her newest movie Trainwreck—the comedian and actress got real about the movement.
"I don't think people know what the word feminism means: a social and political equality for women. I think if you're against that, you're a crazy person, or you don't know what it means, and that we don't actually have it is a bummer," she said, according to Indiewire. "It feels like we should be further along. That's why it was so exciting to see Patricia Arquette shout out to equal pay because it's insane it's still an issue. People are afraid for some reason. Some cultures are completely based on the fear of women."
But that's not the only insightful comment Schumer shared with the audience. When talking about her comedy, she explained her issue with being labeled a "sex comic."
"When I brought [stand up special Amy Schumer: Mostly Sex Stuff] to Comedy Central they said, 'It's mostly sex stuff.' And I said, 'Well let's just call it Mostly Sex Stuff.' They said, 'Okay!'" she explained. "Sex sells...and I'm a sexual person so I like talking about it. But there's a double standard. Some of my favorite male comics talk about sex a lot and they don't get labeled that. The double standard of that bothers me."
All we can say is: #AmyforPresident.
You should also check out:
Patricia Arquette on Aging: Men Are Not Having These Conversations
Amy Schumer Is One of the Best Comedians Out There, and This Set Is Proof
Vanessa Bayer Hilariously Explains Feminism to Sleater-Kinney, Gets it All Wrong