Natalie Dormer Says Feminism Is "Not About Girl Power"
In fact, she has a pretty great definition of her own.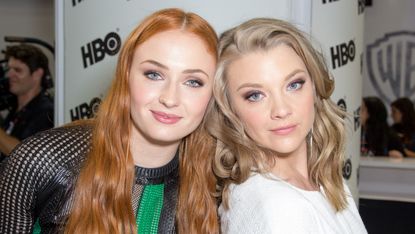 (Image credit: archive)
Expert Game of Thrones schemer Natalie Dormer is taking on a new role, though in a similarly woman-staking-her-claim-in-the-world kind of vein. In BBC Two drama the Scandalous Lady W, she plays famed feminist icon Seymour Dorothy Fleming, who dared separate from her husband in 18th century England.

So how does the star feel about feminism in the ol' 2015? "It upsets me that it has to be seen in such rudimentary 'We're better than you, you're better than us' terms," she told Digital Spy. "It shouldn't be about man or woman. Surely as a modern society, what we're aiming for is just equality across the board?"


And no, feminism does not = girl power. "Feminism—that word is so misconstrued by so many people, especially young people, which disturbs me," she continues. "It's not about 'girl power,' whatever that means! It's just about equality between the sexes and everybody being able to live as they wish."
Hey, no complaints here.
As the editor of Cosmopolitan, Jess oversees the editorial for all of Cosmo's efforts across print, digital, video, and emerging platforms. Previously she served as the digital director of Marie Claire, where she tripled the readership, and she's held print and hybrid posts at Glamour and Teen Vogue. In 2013 she launched an interactive e-commerce platform for a fashion-tech startup, and in a former life she was a ballet dancer and NYU film student. She lives in Manhattan with her scruffy dog George.