'Star' Actress Brittany O'Grady Is Here for the Thrill
In life—and on roller coasters.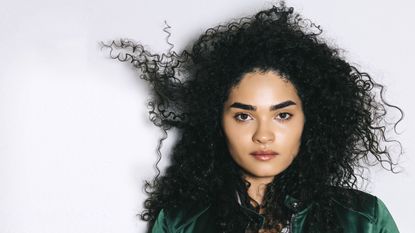 (Image credit: Lindsey Byrnes)
Actress Brittany O'Grady is fighting for the spotlight on Fox's new show Star; IRL, whenever she has a break from set, she's riding roller coasters.
AGE: 20.
LIVES IN: Atlanta.
YOU KNOW HER FROM: The CW's The Messengers.
TAKE A HIKE: I studied at Pepperdine University in Malibu, California. (I was class of 2018 but had to take a break after two semesters for work.) One of my favorite hikes there was Malibu Canyon, where you can jump off the cliffs into the water.
EASTERN STUDIES: At college, I studied abroad in Shanghai. While I was there, I traveled to Bali, Thailand, and Japan. Tokyo is so cool. I loved walking around the city's Shibuya Crossing. It's sort of like their Times Square, but everything is so clean and nice and kawaii [cute].
RIDE OR DIE: I love riding my bike—I know this is weird!—through cemeteries. I just find them really beautiful and peaceful. If I weren't an actress, maybe I'd work in one.
CHICK FLICK: My favorite movie: something dark and cinematic. I'll watch anything with Brittany Murphy. Even when she wasn't a lead, you gravitated toward her.
STOP, DROP, AND ROLL: There isn't a single roller coaster I won't ride. A few weeks ago, I went to Six Flags Over Georgia, near Atlanta, with Ryan Destiny, one of my costars on Star, on one of our days off. I love the feeling of my stomach dropping. It feels like the closest thing to flying.
FEEL THE BURN: Lately, I've been doing hot vinyasa yoga. Headstands are fun, but my favorite pose is the one where you lie down [think corpse pose]. I love it, but sometimes the teachers are so at peace, it's aggravating, you know? Maybe I'm just not there yet.
FOLLOW HER: @brittanyogrady.
This article appears in the February issue of Marie Claire, on newsstands now.