Another Point for Justin Trudeau, Who Just Geeked Out for Star Wars Day
The force is strong with this one.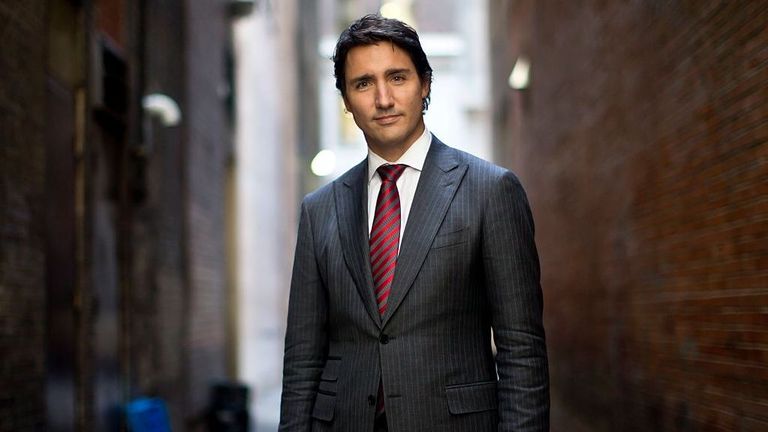 (Image credit: Getty Images)
Today was a day. The GOP succeeded in toppling Obamacare, taking the first steps to replace it with a healthcare system that would make rape a pre-existing condition. It was the only thing that could ruin May 4th, AKA Star Wars Day, until one lone Jedi Knight swooped in from a galaxy far, far, away (Canada) to save the day.
Justin Trudeau.
Our lion-hearted hero had a meeting with Irish politician Enda Kenny, which he showed up to in Star Wars socks that he then proudly showed off on his social media accounts.
These are the socks you're looking for. #MayTheFourthBeWithYou#GuerreDesÉtoiles pic.twitter.com/AXTQkgmkYHMay 4, 2017
See more
Taoiseach @EndaKennyTD and Canadian PM @JustinTrudeau . Trudeau is wearing #starwars socks because today is #MayTheFourthBeWithYou @rtenews pic.twitter.com/zIfqFnKkYNMay 4, 2017
See more
It's not the first time the Canadian prime minister has geeked out in public. In 2015, he and his wife dressed up as Han Solo and Princess Leia.
Trick or treat! Joyeuse #Halloween! pic.twitter.com/c6PBANtHhjNovember 1, 2015
See more
Save us, Trudeau. You're our only hope.
Follow Marie Claire on Facebook for the latest celeb news, beauty tips, fascinating reads, livestream video, and more.