How Does It Feel When Your Co-Worker Is Accused of Sexual Harassment?
Gayle King and Norah O'Donnell's former co-host, Charlie Rose, was accused by eight women of sexual harassment and fired. Here's how they're moving forward.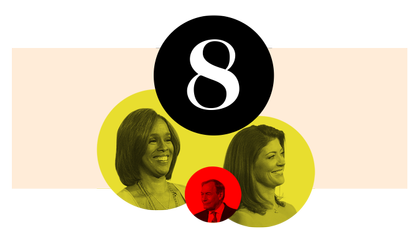 (Image credit: Getty Images)
Gayle King: This is a body blow and it hurts. I'm still trying to process it, because I have admired Charlie for a long time. I don't believe in abandoning a friend, and this is heartbreaking. So that's where I am. At the end of the day, there has to be a way of redemption and healing for all that are going through this, and I honest to God don't know the answer.
In the meantime, I am grateful for the courageous women who are speaking up. They've sent a message that the rules have changed. I think some people are still trying to figure out what the rules are, but they've definitely changed and that's a good thing. I'm not anti-man—I know there are a lot of good ones out there—but there's more to come on this story. Let the chips fall where they may.
Norah O'Donnell: It was so disturbing to read about the abuse these women say they suffered. I learned of the allegations against Charlie Rose in the midst of a six-month-long investigation into harassment and assault at the U.S.Air Force Academy. I had been in Colorado with cadets who broke down sobbing, telling me about what they had been through. And you can't be a journalist—you can't be a human being—and hear those stories and not realize how soul-crushing abuse is.
So when we went on air the day after the revelations, I felt such a heavy responsibility to get it right. I didn't even mention Charlie's name, because I wasn't there yet, but I knew I needed to talk about what this does to women. We cannot achieve equality in the workplace until there is a reckoning.
Gayle King and Norah O'Donnell are coanchors of CBS This Morning; in 2017, their now former cohost Charlie Rose was accused of sexual harassment by at least eight women and fired.
This package appears in the March issues of Esquire and Marie Claire.
Marie Claire email subscribers get intel on fashion and beauty trends, hot-off-the-press celebrity news, and more. Sign up here.