The New 'Doctor Who' Is Revolutionary, and Not Just Because a Woman's In Charge
It's the first time I've seen my disability represented on TV.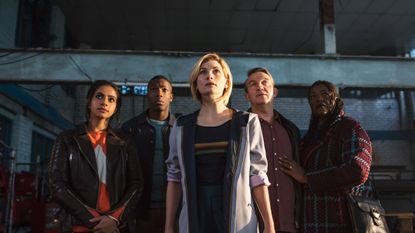 (Image credit: BBC America)
On Sunday, the premiere episode of Doctor Who's eleventh season aired on BBC America, marking the debut of Jodie Whittaker as the series' first female Doctor Who. The first episode, titled "The Woman Who Fell to Earth," features Whittaker's Doctor Who quite literally falling into a suburb of northern England, and we also meet her brand-new companions, Yaz (Mandip Gill), Ryan (Tosin Cole), and Graham (Bradley Walsh). I'm overwhelmed—not just because Whittaker is the first female Doctor Who, not just because I'm a permanently homesick Brit in America, but because Cole plays a man with dyspraxia, or DCD, a disability I was diagnosed with aged ten and have never, ever seen portrayed on scripted television.
Let's start with dyspraxia, a cognitive disability you may not have heard of. In the States, it's often referred to as dysgraphia, developmental coordination disorder (DCD), or specific developmental disorder of motor function (SDDMF). In the U.K., where I grew up, it's simply called dyspraxia. Basically, some of the messages leaving your brain don't reach the parts of your body they're intended to, which can manifest in a variety of ways—clumsiness, primarily, but also trouble with literacy, spatial reasoning, multitasking, sequencing, certain kinds of stimuli, concentration, and more. (I wrote about the range of symptoms and how they affect me here and here.) I was lucky enough to be diagnosed at a young age, but it wasn't until his ten-year-old was handed a diagnosis that my father, then almost 50, realized that he had it, too. Which makes sense—more often than not, dyspraxia is genetic.
Doctor Who's head writer, Chris Chibnall, has a nephew with dyspraxia, which inspired Chibnall's decision to write it into his show. This decision wasn't taken lightly: The show conferred at length with the Dyspraxia Foundation and other experts to make sure that Ryan, played by Cole, was an accurate representation of a person with dyspraxia. In the season's first episode, Ryan is shown stumbling while climbing a crane, and becoming frustrated when he reveals that, even at 19, he can't ride a bike. He ends up tossing his bike off a cliff and then discovering an alien pod when he tries to find it (the latter not being something I've run into personally, but you know).
There's a message here, and it's not subtle: If a key character in a sci-fi classic can have dyspraxia and thrive, then so can the kids who watch Doctor Who and have been diagnosed with the disability. "It's important to see that heroes come in all shapes and sizes," Chibnall explained at a recent screening of the new season.
The decision to incorporate dyspraxia into Doctor Who is also a big deal for BBC America, which saw 1.4 million people tune in for "The Woman Who Fell to Earth." Dyspraxia is under-diagnosed in the United States, and outside of Commonwealth countries in general—and also, frankly, under-diagnosed in the U.K., just less so—meaning that hundreds of thousands more people in the States are probably now aware of the condition and the symptoms it presents with. (There are no hard numbers when it comes to under-diagnoses, but experts have suggested that plenty of Americans have no idea they may have the disability.)
Even outside of its representation of dyspraxia, this season of Doctor Who is a game-changer. Whittaker, of course, is the first woman to take on the role of the Time Lord (Time Lady, you might say), and Cole, on top of playing a person with dyspraxia, is a black character with a major role in this historically very white show. Of his comment that "heroes come in all shapes and sizes," Chibnall added at his screening: "That's the most important thing about Doctor Who, and you're going to see that a lot this year."
The first episode and its depiction of disability has so far been met with critical acclaim, as well as solid ratings for BBC America. Writes TV critic (and fellow dyspraxic) Rachel Charlton-Daly for iNews, "Ryan was a fully formed character who knows his illness is a small part of his personality." And BBC writer Tom Gerken, who also has dyspraxia (guys, should we start a club?) writes: "I've waited more than 20 years for this. All I can say is, it's about time."
You can catch the new season of Doctor Who on BBC America at 8 p.m. ET Sunday nights.
Celebrity news, beauty, fashion advice, and fascinating features, delivered straight to your inbox!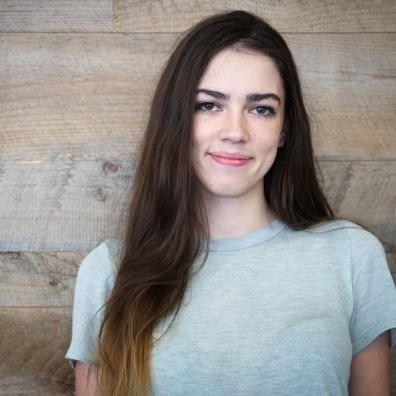 Jenny is the Digital Director at Marie Claire. Originally from London, she moved to New York in 2012 to attend the Columbia Graduate School of Journalism and never left. Prior to Marie Claire, she spent five years at Bustle building out its news and politics coverage. She loves, in order: her dog, goldfish crackers, and arguing about why umbrellas are fundamentally useless. Her first novel, EVERYONE WHO CAN FORGIVE ME IS DEAD, will be published by Minotaur Books on February 6, 2024.