The Man Who Was Dragged Off the United Flight Suffered a Concussion, a Broken Nose, and Lost Multiple Teeth
So, so awful.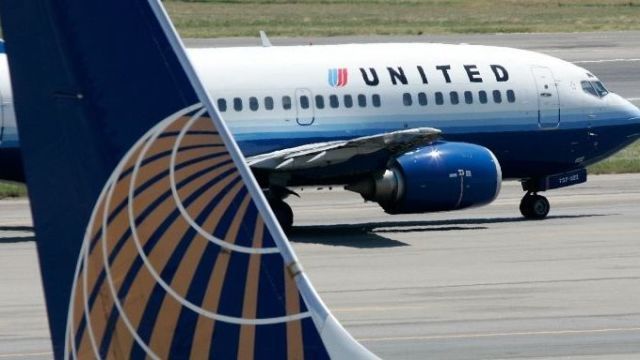 (Image credit: Archives)
By Caroline Hallemann published
At this point, you've seen the horrific video of Dr. David Dao, a 69-year-old physician, being dragged off United Airlines flight 3411. Dao had been asked to leave, refused, and was physically removed from the plane by Chicago Department of Aviation security officials.
He has since been released from the hospital with a whole slew of injuries, including a concussion, a broken nose, and an injury to his sinuses. According to Thomas A. Demetrio, one of Dao's attorneys, he also lost multiple teeth and will be undergoing reconstructive surgery.
Reminder: Dao was just trying to stay in his seat on a plane for which he had purchased a ticket.
Understandably, Dao has announced plans to bring a lawsuit against United Airlines. "Here's the law, real simple," Demetrio said. "If you're going to eject a passenger under no circumstances can it be done with unreasonable force or violence. That's the law."
"If unreasonable force or violence is used," he continued. "The common carrier, United Airlines in this case, is responsible."
Demetrio said he believes that the city of Chicago is also responsible, and suggested that Dao's "physical injuries," "mental injuries," and "emotional injuries" would be part of the case, and that he and Stephen L. Golan, a second attorney, have made contact with both employees of United and passengers on flight 3411 who witnessed the event. According to Demetrio, United has yet to reach out to either of Dao's lawyers or his family.
However, Dao's lawyers are not yet ready to officially file a lawsuit. "Will there be a lawsuit? Yeah, probably," Demetrio said. "We're not ready to sue. We're doing our due diligence. When we file our lawsuit it's because every word is in that lawsuit for a reason."
We're nominated for a Webby Award—but we need your vote to win! Vote for the Women and Guns project here.
As the digital news director for Town & Country, Caroline Hallemann covers everything from the British royal family to the latest episodes of Outlander, Killing Eve, and The Crown.