The 34 Best Horror Movies of 2022
From the return of Leatherface to the newest Jordan Peele film.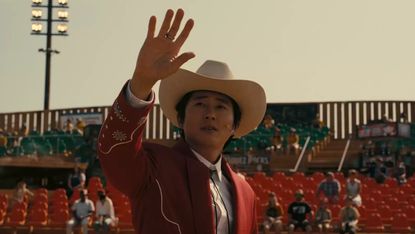 (Image credit: Universal)
For horror fans, there's nothing like watching the latest thrilling release through your fingers on a Friday night. This year's slate of horror movies brought back some of the most beloved horror franchises, while also showing off new works by our favorite directors (Jordan Peele, anyone?). From soon-to-be classic horror movies and comic book antiheroes to novel adaptations, including one from Stephen King, these are the new and recently released horror movies to add to your watchlist in 2022.
'See for Me'
Premieres: January 7, 2022
Starring: Skyler Davenport, Jessica Parker Kennedy, Natalie Brown, Keaton Kaplan, Laura Vandervoort, and George Tchortov
The scary story: When thieves break into a secluded mansion while Sophie, a visually-impaired athlete, is house-sitting, she has to depend on Kelly, an army veteran offering virtual support from a thousand miles away.
'Scream'
Premieres: January 14, 2022
Starring: Neve Campbell, Courtney Cox, David Arquette, Marley Shelton, Melissa Barrera, Jenna Ortega, Dylan Minnette, and Jack Quaid
The scary story: The Ghostface killer has re-emerged 25 years after the events of the original film, and Sidney Prescott (Campbell) and her friends have to return to Woodsboro to help a new group of victims with ties to the OG characters.
'The Requin'
Premieres: January 28, 2022
Starring: Alicia Silverstone, James Tupper, Kameron Hood, Deidre O'Connell, Jennifer Mudge, and Danny Chung
The scary story: A couple vacationing in a remote over-water cabin get swept away in a massive storm. They're forced to survive on the wreckage in shark-infested waters, hoping to be rescued.
'Texas Chainsaw Massacre'
Premieres: February 18, 2022
Starring: Mark Burnham, Alice Krige, Elsie Fisher, Nell Hudson, Sarah Yarkin, and Jacob Lattimore
The scary story: In this direct sequel for the 1974 film, Leatherface emerges from near 50 years of hiding when a group of teens disturb his home turf.
'Fresh'
Premieres: March 4, 2022
Starring: Daisy Edgar-Jones, Sebastian Stan, Jojo T. Gibbs, Andrea Bang, Dayo Okeniyi, Charlotte Le Bon, and Brett Dier
The scary story: A newly-in-love woman discovers that her boyfriend has some strange appetites in this horrific satire on modern dating.
'Umma'
Premieres: March 18, 2022
Starring: Sandra Oh, Fivel Stewart, MeeWha Alana Lee, Tom Yi, Odeya Rush, and Dermot Mulroney
The scary story: In this film, named after the Korean name for "mother," a woman living on a secluded farm with her daughter becomes haunted by the fear of turning into her estranged mother.
'X'
Premieres: March 18, 2022
Starring: Mia Goth, Brittany Snow, Jenna Ortega, Kid Cudi, Martin Henderson, Owen Campbell, and Stephen Ure
The scary story: A group of travelers making an adult film in rural 1970s Texas end up running for their lives after choosing the wrong place to film.
'Master'
Premieres: March 18, 2022
Starring: Regina Hall, Zoe Renee, Julia Nightingale, Talia Ryder, Ella Hunt, Noa Fisher, Will Hochman, and Amber Gray
The scary story: When a freshman at an elite university is targeted by anonymous racist attacks, she and two professors must determine what type of menace is really haunting the school.
'You Are Not My Mother'
Premieres: March 25, 2022
Starring: Hazel Doupe, Carolyn Bracken, Paul Reid, Katie White, Jade Jordan, Ingrid Craigie, Jordanne Jones, and Aoife Spratt
The scary story: When teenager Char's mother disappears and acts strangely upon her return, the girls sets out to determine what's going on and uncover dark family secrets.
'You Won't Be Alone'
Premieres: April 1, 2022
Starring: Noomi Rapace, Alice Englert, Anamaria Marcina, Sara Klimoska, and Arta Dobroshi
The scary story: In 19th century Macedonia, a young girl is kidnapped and transformed into a witch by an ancient spirit. After she accidentally kills a nearby villager and takes over her victim's shape (and life), the witch continues to kill in order to discover what it means to be human.
'Morbius'
Premieres: April 1, 2022
Starring: Jared Leto, Adria Arjona, Michael Keaton, Jared Harris, Matt Smith, and Tyrese Gibson
The scary story: While working to cure himself of a rare blood disease, biochemist Michael Morbius accidentally turns himself into a living vampire, in this adaptation of the Marvel Comics antihero.
'Choose or Die'
Premieres: April 15, 2022
Starring: Iola Evans, Asa Butterfield, Eddie Marsan, Robert Englund, Kate Fleetwood, and Angela Griffin
The scary story: A young coder unleashes a hidden curse from a forgotten 80s survival horror game.
'Hatching'
Premieres: April 29, 2022
Starring: Siiri Solalinna, Sophia Heikkilä, Oiva Ollila, and Jani Volanen
The scary story: The daughter of a family who has curated their entire lives for social media discovers a mysterious egg and secretly nurtures it.
'Firestarter'
Premieres: May 13, 2022
Starring: Ryan Kiera Armstrong, Zac Efron, Sydney Lemmon, Gloria Reuben, Michael Greyeyes, and Tina Jung
The scary story: A young girl (Armstrong) who develops pyrokinetic abilities is abducted by a secret government agency that wants to use her power as a weapon.
'Men'
Premieres: May 20, 2022
Starring: Jessie Buckley, Rory Kinnear, Gayle Rankin, and Paapa Essiedu
The scary story: A woman seeking out a place to heal in the English countryside ends up in a nightmare made from her darkest fears, in this latest film from Ex Machina and Annihilation director Alex Garland.
'Watcher'
Premieres: June 3, 2022
Starring: Maika Monroe, Karl Glusman, Burn Gorman, Tudor Petrut, Gabriela Butuc, and Madalina Anea
The scary story: Julia (It Follows' Maika Monroe), who has just moved into an apartment in Bucharest, thinks that the stranger who watches her from the next building over may be a serial killer.
'The Black Phone'
Premieres: June 24, 2022
Starring: Ethan Hawke, Mason Thames, Madeleine McGraw, Jeremy Davies, James Ransone, E. Roger Mitchell
The scary story: After a 13-year-old boy (Thames) is abducted by a serial killer (Hawke), he and his sisters begin receiving supernatural clues to help him escape.
'Nope'
Premieres: July 22, 2022
Starring: Daniel Kaluuya, Keke Palmer, Steven Yeun, Brandon Perea, Michael Wincott, and Barbie Ferreira
The scary story: Peele reunited with Get Out star (and now Oscar winner) Kaluuya for this incisive, terrifying film. Once you've finished, read our breakdown of the ending of Nope.
'Resurrection'
Premieres: July 29, 2022
Starring: Rebecca Hall, Grace Kaufman, Michael Esper, and Tim Roth
The scary story: Businesswoman and single mother Margaret (Hall) fights to retain control over her life after her abusive ex (Roth) reappears, in this anxiety-inducing psychological thriller.
'Bodies Bodies Bodies'
Premieres: August 5, 2022
Starring: Amandla Stenberg, Maria Bakalova, Myha'la Herrold, Chase Sui Wonders, Rachel Sennott, Lee Pace, and Pete Davidson
The scary story: After a group of 20-somethings and their romantic partners get stuck in a remote mansion during a hurricane, the fake friends have to root out a potential murderer when they find a dead body during their party game.
'Orphan: First Kill'
Premieres: August 19, 2022
Starring: Isabella Fuhrman, Julia Stiles, Rossif Sutherland, Matthew Finlan and Hiro Kanagawa
The scary story: This prequel to 2009's Orphan follows Leena (Fuhrman), a murderous sociopath who looks like a child due to a medical condition. After escaping a psychiatric facility and traveling to America, she poses as the missing child of a wealthy family, whose matriarch (Stiles) will stop at nothing to protect her family.
'Barbarian'
Premieres: September 9, 2022
Starring: Georgina Campbell, Bill Skarsgård, Justin Long, Matthew Patrick Davis, and Richard Brake
The scary story: A traveler (Campbell) arrives at an Airbnb to discover that another guest (Skarsgård) is already there. Stranded with nowhere to go, she decides to spend the night, and horrifying events ensue.
'Pearl'
Premieres: September 16, 2022
Starring: Mia Goth, David Corenswet, Emma Jenkins-Purro, Alistair Sewell, Matthew Sunderland, and Tandi Wright
The scary story: This quickly-arriving prequel to the March release 'X' takes place in 1918 and follows the titular character's (Mia Goth) gradual change from a sweet Southern girl into a monstrous killer.
'Don't Worry Darling'
Premieres: September 23, 2022
Starring: Florence Pugh, Harry Styles, Olivia Wilde, Chris Pine, Gemma Chan, KiKi Layne, and Nick Kroll
The scary story: A '50s's housewife (Pugh) living with her husband (Styles) in a utopian experimental community begins to worry that he may be hiding dark secrets.
'Hellraiser'
Premieres: September 28, 2022
Starring: Odessa A'zion, Jamie Clayton, Brandon Flynn, Goran Višnjić, Drew Starkey, Adam Faison, Aoife Hinds, Selina Lo and Hiam Abbass
The scary story: This terrifying, gory reboot of the legendary franchise updates the story of the Cenobites, a team of sadistic humanoid ghost demons, and their leader Pinhead.
'Smile'
Premieres: September 30, 2022
Starring: Sosie Bacon, Jessie T. Usher, Kyle Gallner, Kal Penn, Caitlin Stasey, and Rob Morgan
The scary story: After witnessing a traumatic incident involving a patient, Dr. Rose Cotter (Bacon) has frightening experiences she can't explain, and has to confront her past to escape a terrifying force.
'My Best Friend's Exorcism'
Premieres: September 30, 2022
Starring: Elsie Fisher, Amiah Miller, Cathy Ang, Christopher Lowell, and Michael Wayne Foster
The scary story: After a haunted-house excursion gone wrong, two high schoolers' close friendship is tested as one girl (Fisher) realizes the other (Miller) has been possessed by a demon.
'Mr. Harrigan's Phone'
Premieres: October 5, 2022
Starring: Jaeden Martell, Donald Sutherland, Kirby Howell-Baptiste, Joe Tippett, Alex Bartner, Cyrus Arnold, and Thomas Francis Murphy
The scary story: This Stephen King adaptation follows the friendship between reclusive billionaire Mr. Harrigan (Sutherland) and Craig (Jaeden Martell), who did odd jobs for him. When Mr. Harrigan dies and Craig takes his phone, the teen finds that he's able to communicate with the deceased beyond the grave.
'Halloween Ends'
Premieres: October 14, 2022
Starring: Jamie Lee Curtis, Kyle Richards, Andi Matichak, Nick Castle, and James Jude Courtney
The scary story: In the final film of the reboot trilogy, Michael Myers and Laurie Stode (Curtis) face off one last time.
'Prey for the Devil'
Premieres: October 28, 2022
Starring: Jacqueline Byers, Virginia Madsen, Colin Salmon, Nicholas Ralph, Ben Cross, and Christian Navarro
The scary story: A nun training to perform exorcisms has to face a demonic force from her past when it possesses a young girl.
'Wendell & Wild'
Premieres: October 28, 2022
Starring: Lyric Ross, Keegan Michael-Key, Jordan Peele, Angela Bassett, James Hong, Ramona Young, and Ving Rhames
The scary story: Demon brothers Wendell and Wild (Key and Peele) enlist the help of Kat Elliot (Ross) to summon them to the Land of the Living. What Kat demands in return leads to a bizarre adventure that defies the law of life and death.
'Nanny'
Premieres: November 25, 2022
Starring: Anna Diop, Sinqua Walls, Michelle Monaghan, Morgan Spector, Rose Decker, Olamide Candide-Johnson, and Leslie Uggams
The scary story: A Senegalese woman working as a nanny for a rich family faces both mundane and supernatural challenges, as she tries to bring her son to the U.S.
'The Pale Blue Eye'
Premieres: December 23, 2022
Starring: Christian Bale, Harry Melling, Gillian Anderson, Lucy Boynton, Charlotte Gainsbourg, Toby Jones, and Robert Duvall
The scary story: Based on Louis Bayard's 2006 novel of the same name, this gothic horror follows retired detective Augustus Landor and a young cadet who would later be known as Edgar Allan Poe, as the pair investigate series of fictional murders that took place in 1830 at West Point.
'Dark Harvest'
Premieres: TBD
Starring: Luke Kirby, Elizabeth Reaser, Jeremy Davies, Emyri Crutchfield, Jake Brennan, and Britain Dalton
The scary story: On Halloween in 1963, a young boy faces off against October Boy, a legendary monster that rises from the cornfields with a butcher's knife every year to fight those who are brave enough to confront him.
Celebrity news, beauty, fashion advice, and fascinating features, delivered straight to your inbox!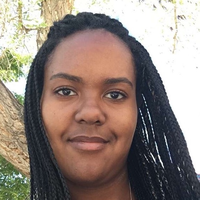 Contributing Culture Editor
Quinci LeGardye is a Contributing Culture Editor who covers TV, movies, Korean entertainment, books, and pop culture. When she isn't writing or checking Twitter, she's probably watching the latest K-drama or giving a concert performance in her car.