The 50 Classic Horror Movies Every Scary Film Buff Must See
Brb, sleeping with the lights on forever.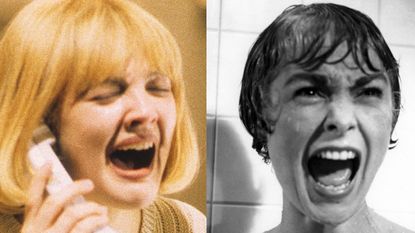 (Image credit: Shutterstock/Getty)
If you're looking for a movie to bring the chills in a serious way, you need to start with the classics. Yes, there are some amazing modern horror movies, but there's something about the staying power of the classics and their ability to scare generation after generation without fancy CGI monsters. Which isn't to say that there aren't also some modern movies that have become instant horror classics, too. Over the years, our collective definition of horror movies has changed and evolved, from the old school Universal creature features to modern social and psychological horror movies like Jordan Peele's Get Out. If you consider yourself a true aficionado of all things horror, you'll appreciate everything the genre has to offer.
Whether you're looking for classic monster movies like The Bride of Frankenstein, iconic slashers like Friday the 13th and Halloween, sci-fi scares like Alien and Invasion of the Body Snatchers, or hilarious meta horror movies like Scream and Cabin in the Woods, we have you covered. Here are some of the most classic horror movies of all time that any self-respecting scary movie buff needs to see.
1. 'Psycho' (1960)
When you think of classic horror, what's the first image that comes to mind? If it's the raised knife of Psycho's famous shower scene, you're not alone. More than 50 years later, this Hitchcock classic is still thoroughly terrifying.
2. 'The Exorcist' (1973)
The demonic possession film has become a sub-genre of its own and the OG entry in the category is 1973's The Exorcist.
3. 'Rosemary's Baby' (1968)
Adulting is scary enough on its own without adding demonic elements, like giving birth to the literal spawn of satan. That's the premise of 1968's Rosemary's Baby though and it's as horrifying as it sounds.
4. 'A Nightmare on Elm Street' (1984)
A monstrous murderer who comes for you in your dreams and kills you in your sleep? It's a real nightmare and, appropriately, the premise for the '80s classic.
5. 'Carrie' (1976)
Stephen King's supernatural horror novel became a classic scary movie when it was released in 1976, highlighting the horrors of adolescence, puberty, and high school in general.
6. 'Saw' (2004)
Every once in a while, a movie comes along that reinvents its entire genre. Saw was that movie for horror.
7. 'The Shining' (1980)
All work and no play makes people go literally insane and attempt to murder their families—at least, that's the lesson in 1980's The Shining. The Kubrick adaptation of Stephen King's book is a psychological mind trip—in the best and scariest of ways, of course.
8. 'Invasion of the Body Snatchers' (1956)
The best of horror sci-fi asks a terrifying "what if" and then answers it in a way that haunts us. In Invasion of the Body Snatchers, people are horrified to find that their loved ones have been taken away and replaced by emotionless, lookalike alien invaders.
9. 'Scream' (1996)
Scream was the meta look at horror movies that horror fans had been waiting for—but also a pitch perfect scary movie in its own right. The '90s hit became an instant classic.
10. 'Cabin in the Woods' (2012)
Speaking of meta horror movies, 2012's Cabin in the Woods deconstructed, well, basically the entire concept of horror—and raised some existential questions about good and evil in the process.
11. 'Nosferatu' (1922)
It doesn't get much more "classic" than this. Nosferatu is a scarefest from 1922 that basically set the standard for vampire movies for the next century.
12. 'The Conjuring' (2013)
This modern classic about a family who moves into an isolated farmhouse is scary enough to have spawned a whole bunch of spin-offs (you can thank this film for the Annabelle series, for example) that will probably outlive us all.
13. 'The Thing' (1982)
The scariest horror movies explore what it's like to be truly trapped with a monster—and in The Thing, Antartica provides the horrifying remote setting for a series of attacks from a shape-shifting beast.
14. 'Alien' (1979)
In space, no one can hear you scream. That becomes an issue when your space ship is overtaken by a ruthless killing machine hellbent on taking out your entire crew, one-by-one.
15. 'The Birds' (1963)
Hitchcock has gone down in history as the master of horror, and for good reason. In 1963's The Birds, regular, average, not-monstrous birds turn on a whole town, viciously attacking them. It will make you scared to go outside for weeks.
16. 'Bride of Frankenstein' (1935)
If for no other reason than to truly understand the slew of pop culture reference it spawned, Bride of Frankenstein should be required viewing for all film buffs.
17. The Grudge' (2006)
It's thanks to this Sarah Michelle Gellar-led film that you still can't hear that distinctive rasping sound without your heart racing. Admit it—it still haunts your nightmares.
18. 'The Haunting' (1963)
One of the original haunted house stories, The Haunting is just as terrifying today as it was in the '60s.
19. 'The Silence of the Lambs' (1991)
If you're a fan of psychological horror, then you have to see The Silence of the Lambs, which puts the psychological aspect front and center, via iconic villain Hannibal Lecter and his conversations with FBI profiler Clarice Starling.
20. 'Final Destination'
How can you escape when the thing chasing you is death itself? For the most part, you can't. And when you try, death gets very creative about murdering you—at least according to this franchise about a group of friends who cheat death and then find themselves hunted down one-by-one by it.
21. 'The Evil Dead' (1981)
If you've ever wondered where the "group of young people are attacked at a remote cabin in the woods" trope gained its popularity, you clearly haven't seen The Evil Dead yet, and that needs to change ASAP.
22. 'The Omen' (1976)
Sometimes the antichrist doesn't come through your own womb. Sometimes you inadvertently adopt him. That's the premise of The Omen, one of the earliest (and scariest) "terrifying child terrorizes a family" movies.
23. 'Poltergeist' (1982)
There are haunted house movies and then there's Poltergeist, which will leave you researching your neighborhood to make sure it wasn't built on top of any graveyards or sacred burial grounds. Plus, reading about the franchise's infamous "curse" will send you down an internet rabbit hole all on its own.
24. 'Halloween' (1978)
When it comes to slasher flicks, it doesn't get much more classic than the original Halloween, which made the idea of a masked murderer the gold standard in scary movies and crowned Jamie Lee Curtis the Scream Queen.
25. 'I Know What You Did Last Summer' (1997)
Some of the best horror movies lean into the camp that's inherent to the genre and few do it better than I Know What You Did Last Summer, a teen slasher flick about a group of friends who are stalked by a hook-handed killer after covering up an accidental murder they commit during a hit and run.
26. 'The Blair Witch Project' (1999)
This low-budget horror phenomenon changed the game in scary movies, set box office records, and paved the way for the found footage genre going forward.
27. 'Jaws' (1975)
The original Jaws should be a camp fest, but even with an infamously malfunctioning mechanical shark as its villain, the Steven Spielberg classic is scary enough to make you jump, even today.
28. 'Get Out' (2017)
Classics can be released any time. Case in point: Jordan Peele's game-changing social thriller Get Out, which achieved instant classic status when it was released in 2017.
29. 'An American Werewolf in London' (1981)
Werewolf movies are hard to get right, but that's part of what makes 1981's An American Werewolf in London such an achievement.
30. 'The Ring' (2002)
For many millennials, this 2002 classic was our first experience of being really and truly scared out of our minds. Naomi Watts stars as reporter Rachel Keller, whose niece dies grotesquely after watching a videotape. Rachel watches the videotape, as do her estranged partner and kid...and the rest is horror movie history.
31. 'The Fly' (1986)
This horror movie stars Jeff Goldblum as a scientist who invents a teleportation device and tests it out—not realizing that a fly is also along for the ride. What follows is a truly horrifying transformation as Jeff becomes part fly, part man.
32. 'Misery' (1990)
In Misery, we get a look at fanatic devotion gone very, very wrong. The movie (which is yet another Stephen King adaptation) focuses on an author who is left seriously injured after a car crash and rescued by a retired nurse who turns out to be one of his biggest fans. She brings him home to nurse him back to health—and to keep him prisoner forever.
33. 'Happy Death Day' (2017)
If you ever wondered what Groundhog Day would be like as a slasher, this movie is your answer.
34. 'The Texas Chainsaw Massacre' (1974)
If slashers are your thing, then this 1974 classic, about a group of friends who are terrorized by a crazed family in the middle of nowhere in, well, clearly Texas, is a must-see.
35. 'It' (2017)
The Stephen King classic will reinforce every clown fear you've ever had.
36. 'The Strangers' (2008)
Home invasion movies strike a chord because the idea of horror coming into our homes and invading our safest space is uniquely terrifying. The Strangers takes the concept to the extreme, following a couple who are terrorized by a group of invaders who target them at random.
37. 'Let the Right One In' (2008)
This Swedish vampire movie is fairly modern, but it's also a must-see for anyone who considers themselves a connoisseur of horror classics. It expertly blends classic themes with sophisticated psychological thrills.
38. 'Friday the 13th' (1980)
Summer camp was never the same after the release of this slasher classic.
39. 'A Quiet Place' (2018)
What would you do in a world where making any noise at all meant certain death? That's the surprisingly-terrifying premise behind John Krasinski's instant-classic A Quiet Place.
40. 'Child's Play' (1988)
A murderous doll, possessed by the spirit of a serial killer? Nothing not scary about that.
41. 'The Witch'
A secluded Puritan family living in the woods? Supernatural forces? Demonic-like goats!? Sign us up for this terrifying flick starring Anya Taylor-Joy.
42. 'Midsommar'
Ladies, never, I repeat, never, follow your crappy boyfriend when he wants to study an isolated cult in the middle of nowhere. It will only end badly.
43. 'Hereditary'
After the matriarch of the Graham family dies, the clan begin to discover she as hiding (and, passed down) a few sinister secrets.
44. 'The Purge"
A new cult classic, The Purge takes place in an alternate-universe America where all crime, including murder, is legal for one night.
45. 'Paranormal Activity' (2009)
An update on the found-footage trope using home security cameras, watch Paranormal Activity and you'll never look at your Nest or Ring camera the same way again.
46. 'Candyman' (1992)
This cult classic about the Candyman, a man covered in bees who appears when you say his name five times, just got an update from Nia DeCosta and Jordan Peele. But don't worry, the original is also absolutely terrifying.
47. 'Us' (2019)
What if a version of you, living underground your whole life, decides it wants to take your place? Jordan Peele's second film strikes a new terrifying chord.
48. 'The Babadook' (2014)
A young widow and her son are terrorized by a monster out of a mysterious picture book in this psychological flick praised as one of the best horror film of the 2010s.
49. 'Don't Breathe' (2016)
In this flipped home invasion film, a group of thieves get the surprise of their lives when they target a blind man who's not as helpless as he seems.
50. 'Train to Busan' (2016)
Commuters on a South Korean bullet train have to survive a zombie apocalypse when the infection starts spreading through the train. A great choice if you're looking to scream and cry.
Celebrity news, beauty, fashion advice, and fascinating features, delivered straight to your inbox!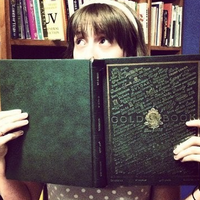 Kayleigh Roberts is a freelance writer and editor with more than 10 years of professional experience. Her byline has appeared in Marie Claire, Cosmopolitan, ELLE, Harper's Bazaar, The Atlantic, Allure, Entertainment Weekly, MTV, Bustle, Refinery29, Girls' Life Magazine, Just Jared, and Tiger Beat, among other publications. She's a graduate of the Medill School of Journalism at Northwestern University.