The 20 Best K-Dramas on Viki
In-the-know K-content fans know that Viki boasts some of the best in the game.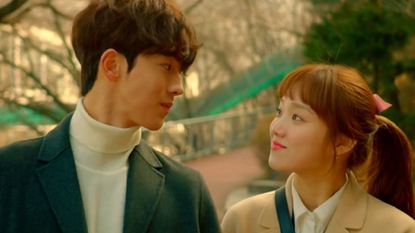 (Image credit: MBC TV)
Marie Claire Newsletter
Celebrity news, beauty, fashion advice, and fascinating features, delivered straight to your inbox!
Thank you for signing up to Marie Claire. You will receive a verification email shortly.
There was a problem. Please refresh the page and try again.
In recent years, countless entertainment fans have been introduced to the world of Korean cinema and television. While many viewers' gateway Korean dramas come courtesy of K-dramas on Netflix (see Squid Game, Crash Landing on You, The Glory, and more), Rakuten Viki has long been a go-to streamer for its wide selection of shows and films produced in Asian countries. There's something for everyone on the site, from classic shows that populate several must-watch k-drama lists, to some recent, record-breaking hits. Read on for the rom-coms, crime thrillers, and fantasy epics you can currently catch on VIki.
'Goblin (Guardian: The Lonely and Great God)'
Start off your journey through Viki with maybe the best-known K-drama in the world (whether it's your first time watching or your seventh). Gong Yoo stars in this fantasy series as an immortal goblin who needs a human bride to end his cursed life. When he meets Eun-tak (Kim Go-eun), the pair are faced with several supernatural obstacles that jeopardize their romance. Come for the central pair, stay for the second legendary love story between a grim reaper (Lee Dong-wook) and a mortal woman (Yoo In-na).
'Happiness'
Fans of Korea's zombie survival genre (see Train to Busan, Kingdom, and All of Us Are Dead) will love this inventive drama following an outbreak in modern-day Seoul. Officer Yoon Sae-bom (Han Hyo-joo) and Detective Jung Yi-hyun (Park Hyung-sik) are longtime friends who seem set for happiness when they move into a newly-built high-rise. However, after the building's residents are quarantined following the spread of a new type of infectious disease, the pair have to navigate their suspicious and nefarious neighbors while trying to survive.
'True Beauty'
This beloved teen rom-com—based on the popular webtoon of the same name—is a coming-of-age story centered on an epic love triangle. High-schooler Im Joo-kyung (Moon Ga-young) has always been bullied for her looks, but after she learns makeup artistry from YouTube, she is considered a "goddess" and becomes more popular at school. While navigating her new popularity, she catches the attention of both mysterious Lee Su-ho (Cha Eun-woo), the only person who recognizes her through her makeup, and his former best friend Han Seo-jun (Hwang In-youp).
'Weak Hero Class 1'
This acclaimed drama is very intense, as it depicts school violence at an all-boys high school through a brutal, realistic lens. Top student Yeon Si-eun (Park Ji-hoon) sees his tormentors as an obstacle towards reaching academic success and getting a scholarship to Seoul National University. He eventually finds unlikely allies (and maybe even friends?) in fellow class outcast Oh Beom-seok (Hong Kyung), and the school's best fighter An Soo-ho (Choi Hyun-wook). Fair warning, the eight-episode drama has major twists and a devestating ending.
'My Love From the Star'
Viewers exploring the wider world of dramas must check out this multi-genre fantasy romance. Do Min-joon (Kim Soo-hyun) is a handsome alien who landed on Earth 400 years ago during Korea's Joseon era and has been waiting for a chance to return to his home planet for centuries. When he has three months left on Earth, he gets a new neighbor, Hallyu star Cheon Song-yi (Jun Ji-hyun), who resembles a young woman from his past. As Song-yi slowly changes Min-joon cynical stance on love, circumstances put him in danger of being exposed to the world.
'Coffee Prince'
This classic k-drama follows the unlikely love story between Ko Eun-chan (Yoon Eun-hye), a tomboy who has been the breadwinner of her family since she was 16, and Choi Han-gyul (Gong Yoo), the irresponsible heir to a conglomerate with a popular chain of coffee shops. Mistaking Eun-chan for a girl when they first meet, Han-gyul hires her to pretend to be his lover to get out of the blind dates his grandmother sets up. Later, after receiving an ultimatum from his grandmother, Han-gyul takes over a derelict coffee shop, renamed Coffee Prince, with the plan of only hiring good-looking male employees. Eun-chan decides to keep up her gender charade to get a job at the cafe.
'Yumi's Cells'
This ultimate comfort drama takes place in two worlds: the outer day-to-day life of aspiring writer Yumi (Kim Go-eun), and the inner machinations of her cells, a group of adorable animated characters who live in her brain and control her feelings (including the Rational, Emotional, Love, Hunger, Anxiety, Fashion, and Naughty Cells). Years after experiencing a devastating breakups, Yumi meets a new guy on a blind date and begins to fall for him. Come for the cells' responses to the small joys and heartbreaks of dating, stay for Ahn Bo-hyun and GOT7's Jinyoung as Yumi's love interests.
'Reborn Rich'
This acclaimed time-bending melodrama follows Yoon Hyun-woo (Song Joong-ki), the devoted secretary to the chaebol family behind the conglomerate Soonyang Group. When Hyun-woo is betrayed and murdered by one of founder Jin Yang-cheol's (Lee Sung-min) children during a succession battle, he wakes up in the body of the youngest member of the family, Jin Do-jun. With his new position, the vengeful, reincarnated employee forms a plot to take over the company and discover the identity of the family member who killed him.
'Suspicious Partner'
This legal rom-com tells the story of successful lawyer Noh Ji-wook, (Ji Chang-wook) and suspect Eun Bong-hee (Nam Ji-hyun), who is wrongfully accused in a murder case. Despite their polar opposite personalities, the two find common ground as they fight to prove Bong-hee's innocence, and eventually end up falling in love.
'W'
This fantasy-action dramedy puts a new spin on the adaptations that bring webcomics to life. Medical resident Oh Yeon-joo (Han Hyo-joo) is the daughter of Oh Sung-moo (Kim Eui-sung), the artist behind the popular webtoon W, who goes missing the day his final chapter is due. While searching for clues in his office, Yeon-joo suddenly gets sucked into the comic itself, where she saves the life of its hero Kang Chul (Lee Jong-suk). She then emerges back in his office, with the webtoon chapter having finished itself based off her actions. The rest of the series follows Yeon-joo and Kang Chul's unlikely romance, as they try to save him from her father, who's determined to kill his creation off.
'Weightlifting Fairy Kim Bok-joo'
If you're in the mood for a cute college romance or an inspiring coming-of-age story, look no further. Kim Bok-joo (Lee Sung-kyung) is a collegiate weightlifter training for the Olympics, while Jung Joon-hyung (Nam Joo-hyuk) is a swimmer at the same school who's recovering from a psychological problem. The two athletes start out as reluctant friends when they meet, but their slow-building love story is full of adorable moments.
'The Red Sleeve'
Warning: You will need tissues while watching this epic historical romance, based on the real-life Joseon-era monarch King Jeongjo and his royal consort Uibin Seong. Aloof prince Yi-san (Lee Jun-ho) wishes to be a benevolent and kind leader, though he's still traumatized after the death of his father. He falls in love with Sung Deok-im (Lee Se-young), and asks her to be his concubine, but the strong-willed woman knows that the demanding role would restrict her freedom to live a life of her choosing. In addition to the main romance, the show also depicts the intricacies and machinations of life as a court lady.
'Hit the Spot'
This explicit, sex-positive rom-com is a refreshing change of pace for all those romances where the leads don't kiss until past episode 10. Besties and co-workers Hee-jae (Hani) and Mi-na (Bae Woo-hee) are the new hosts of a podcast offering frank discussions about sex and relationships. Hee-jae has never explored her own sexuality beyond routine sex with her boyfriend of five years, while Mi-na only seeks out no-strings-attached hookups. As they're both thrown into new dynamics while hosting the podcast, the friends re-examine what they want from their love lives.
'Tale of the Nine Tailed'
Let's look at another fantasy drama where Lee Dong-wook plays a legendary creature from Korean folklore. Here he plays Lee-yeon, a gumiho—a mythical, immortal nine-tailed fox—who adjusted to city life centuries ago. In the present-day, he meets Nam Ji-ah (Jo Bo-ah), a headstrong producing director who is determined to track him down as she feels he's connected to the death of her parents. It turns out the pair were lovers in a past life, and as they work together to solve Ji-a's parent's mysterious deaths, the two also rediscover their love for each other.
'The Penthouse: War in Life'
You haven't seen a truly over-the-top Korean melodrama until you've taken a tour of the Penthouse (unless you caught Temptation of Wife back in the day). The soapy three-season series centers on Hera Palace, the ultra-luxury complex that's home to several of Korea's richest families, led by ruthless mothers who are constantly competing to secure advantages for their spoiled children. However, things are thrown for a loop when Oh Yoon-hee (played by Eugene), who comes a humble background, upsets the status quo by sending her daughter to her alma mater Cheong-ah Arts School, where she rivaled against Cheon Seo-jin (Kim So-yeon). The power struggle between ambitious mothers gets much more serious when someone winds up dead.
'Fight For My Way'
This dramedy follows a quartet of friends as they chase their dreams in their late twenties. Choi Ae-ra (Kim Ji-won) works at a department store, but she decides to finally pursue her lifelong ambition of becoming a television anchor. Ko Dong-man (Park Seo-joon), a former teenage athlete, overcomes his traumatic past to become a rookie MMA fighter. Meanwhile, their best friends Kim Joo-man (Ahn Jae-hong) and Baek Seol-hee (Song Ha-yoon) have been dating for six years, and now face a new challenge to their relationship. The hilarious and heartwarming friends-turned-lovers arc between Dong-man and Ae-ra is well worth the watch
'The Forbidden Marriage'
This historical dramedy follows the unlikely relationshoip between Lee Heon (Kim Young-dae), the king of Joseon, and Ye So-rang (Park Ju-hyun), a con artist who claims to sense marriage compatibility. Since his beloved wife died seven years ago, Lee Heon has refused to remarry, while the nation has lived under a ban on all single women marrying during this time when the king has not married. When So-rang is arrested and jailed, she claims that she can channel the spirit of the king's late wife. After So-rang's brought to court and Lee Heon falls for her ruse, the scammer has to keep up the ruse to ensure her survival.
'Strong Woman Do Bong-soon'
This Korean thriller-crime/rom-com centers on tiny yet mighty Do Bong-soon (Park Bo-young), who has inherited a unique familial gift: All the women in her family possess superhuman strength, but only if they use their power for good. One day, gaming CEO Ahn Min-Hyuk (Park Hyung-sik) sees Bong-soon's power and hires her as a bodyguard, since he's been receiving threatening letters. If that premise wasn't intriguing enough, a serial killer begins threatening Bong-soon's neighborhood, as she continues to hide her power from her longtime crush, rookie detective Guk-du (Ji-soo).
'I Am Not a Robot'
Chaebol CEO Kim Min-kyu (Yoo Seung-ho) is wealthy and successful, but he suffers from a "human allergy", preventing him from normal interactions with other people. He becomes interested in a robotic project headed by Hong Baek-gyun (Uhm Ki-joon), who modeled the advanced humanoid robot Aji-3 after his ex-girlfriend Jo Ji-ah (Chae Soo-bin), a struggling inventor who also works as a personal shopper to make ends meet. When the robot malfunctions right before Min-kyu's test run, Baek-gyun offers to pay Ji-ah to take its place and pretend to be Aji-3. Things become complicated as Min-kyu and the "robot" Ji-ah get closer.
'Semantic Error'
This college-set web drama is one of the most acclaimed BL (or "Boys Love") dramas to come out of Korea. Chu Sang-woo (Jae-chan) is a junior and computer science major who prizes reason and rules above all else. When members of a group liberal arts project leave him to do all the work, he turns in the assignment in only his name, unknowingly hurting the academic prospects of popular senior Jang Jae-young (Park Seo-ham). At first Jae-young just wants to get revenge on Sang-woo, but when they're forced to work together again, a strange attraction starts to develop between them.
Celebrity news, beauty, fashion advice, and fascinating features, delivered straight to your inbox!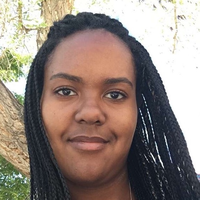 Contributing Culture Editor
Quinci LeGardye is a Contributing Culture Editor who covers TV, movies, Korean entertainment, books, and pop culture. When she isn't writing or checking Twitter, she's probably watching the latest K-drama or giving a concert performance in her car.