#ReadWithMC Reviews 'Ripe'
"I was hooked from the beginning and could have easily devoured it within a day."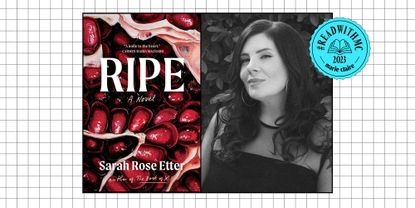 (Image credit: Future)
Marie Claire Newsletter
Celebrity news, beauty, fashion advice, and fascinating features, delivered straight to your inbox!
Thank you for signing up to Marie Claire. You will receive a verification email shortly.
There was a problem. Please refresh the page and try again.
If 2022 was all about the Hot Girl Summer, then 2023's version was the Sad Girl Summer, at least when it comes to our choice in books. #ReadWithMC properly said goodbye to summer with our August pick, Ripe by Sarah Rose Etter, a cutthroat satire on today's culture of capitalism. It follows Cassie, a young woman who feels trapped by her high-stress Silicon Valley job, her lousy mother, and a literal black hole that feeds on her depression and anxiety. Simply put, this isn't the kind of book you pick up if you're looking for a happy-go-lucky story, but that's why our #ReadWithMC readers loved it so much.
Readers felt immersed in Cassie's depressing story, oftentimes even seeing themselves reflected. For instance, @savvylit wrote in their review, "'Ripe' being chock-full of dystopian-esque descriptions of the recent past made me - like Cassie- disassociate from my own reality." Another reader, @the.violet.fox.bookshop, mentioned quitting their job after finishing this book, writing, "Daily life can feel like we're being asked to walk around with a gaping wound and act like everything is normal and fine. 'Ripe' takes that gaping wound, adds some fuel, and lights it all on fire." In short, it's a gut-wrenching story, but one our book club members ate up.
Each month, we gather up the reviews of our virtual book club members so anyone else looking for their next great read has a collection of recommendations. Here's what #ReadWithMC readers had to say about Ripe.
---
"'Ripe' by Sarah Rose Etter
Literary Fiction
⭐️⭐️⭐️⭐️⭐️

So going into this book I expected a much different story. The blurb talks about Cassie and her first year in a cutthroat job in Silicon Valley. What I got was a much more in depth look at Cassie's life and constant depression.

Cassie is trapped in the long hours, toxic workplace and terrible bosses. The day in and day out of intense work and unethical projects. The thought of Silicon Valley is the money and wealth but what Cassie shows is the poverty next to it all. The men taking their lives and losing it all so quickly.

Her life is not what it would seem from the outside. Cassie has had a miniature black hole follow her since a child. It feeds on her depression and anxiety, and grows larger as these deepen. Cassie is met with many hardships, a lousy mother, a boyfriend whom is already married to someone else, an unwanted pregnancy and work is becoming unethical.

I was a bit worried going into this as it wasn't what I expected. But I absolutely loved this story. It showed a dark side of a world many people don't understand. The black hole and its meaning was well done. I also loved the pomegranate and how it was broken down throughout the story. Cassie was a heartbroken girl and this isn't your usual happy story. I highly recommend this one if you're open to deep delving into a thought provoking story."
"This book EXCEEDED my expectations in every way, and here's why…

'Ripe' (4.5★) tells the story of Cassie, who, after leaving her dysfunctional parents & small town behind, takes a job at a tech startup in San Fran. Cassie is quickly met with the 'millennial dread,' and the reality of the extreme disparities between the haves and the have-nots of the city. As events inspired by the real life catastrophes of the last few years begin occurring alongside Cassie's personal struggles, Cassie is pushed to her breaking point.

I was initially hesitant to read this one as I'm not a corporate girlie, instead spending my days in elementary classrooms. While I can understand the setting, it doesn't resonate with me personally, and that was a disconnect I noticed when I previously read The Very Nice Box. Additionally, I've been having some thoughts about "millennial dread" as a trope (though that'll have to be another post entirely). I was honestly going to skip this one, until @netgalley sent me a digital ARC (many thanks!). I started reading this one and all my initial hesitations fell away. I was ordering my physical copy by the 30% mark.

Right off the back, this book is visually stunning. We were all wowed by the cover, but even inside, 'Ripe' is sectioned off by illustrations which represent the growing problems in Cassie's life. Etter also uses a unique text structure, dividing the chapters by dictionary-esc entries, naming the chapters with a word, giving a few relevant definitions and including examples of this word through the story of Cassie's life in the exempli gratia (e.g).

Beyond it's visual appeal and structural uniqueness, 'Ripe' is a heart-wrenching story. From Cassie's looming black hole, to her noncommittal relationship with 'the chef,' (never named), and her painfully aggressive coworkers, our hearts break for Cassie even as we recognize that she has, by society's standards, 'made it.'

The book culminates in an ending that is intentionally ambiguous. I won't spoil anything for you except to say that Etter has done an incredible job making her mark on the millennial dread trope. 'Ripe' stands in a league all it's own, and I'm so thankful I gave it a chance."
"'Ripe' by Sarah Rose Etter.
U.S. Release Date: YESTERDAY, July 11, 2023

Cassie is a relatively new resident of San Francisco. Her employer, VOYAGER, is an industry-typical exploitative tech start-up. Cassie's gruelling hours begin to increase alongside her despondency and disassociation. A literal black hole of sadness haunts her every move.

⭐⭐⭐⭐✨ -- 4.5 Stars

'Ripe' is an absolutely brutal masterpiece. Part nuanced portrayal of depression and part damning cultural criticism, Etter's ability to capture the cognitive dissonance of modern life is both unparalleled and wildly disturbing.

Right from the start, Ripe is a ferocious anti-work satire. In the first few pages, Cassie introduces readers to her fellow tech-workers aka 'Believers.' Believers are an unidentifiable horde of tech worshipers who are so plugged in that they have no other discernible traits. Then, in obvious juxtaposition to the Believers' homogenous version of Silicon Valley, Cassie observes the happenings of a variety of homeless encampments. Later, as employees specific to VOYAGER are introduced, their seniority is described via the type of prestige, company-branded athleisure wear that they each proudly don. (CEOs wear half-zips).

Perhaps it was Cassie's black hole or the unsettling Believers, but I initially thought that 'Ripe' was going to be a dystopian novel. However, it quickly became clear that the events in 'Ripe' are set in early 2020. (Headlines mention a new virus that is quickly spreading globally, San Francisco's skies are red with wildfire). 'Ripe' being chock-full of dystopian-esque descriptions of the recent past made me - like Cassie- disassociate from my own reality. (All of that happened!! It's still happening!!)

Last but not least, I greatly admired Etter's ability to make such a bleak story incredibly riveting. Though I found multiple aspects of 'Ripe' to be too personally relatable & on-the-nose, I highly recommend it to anyone who is in a good mental place to handle intense descriptions of depression.
"'Ripe' by Sarah Rose Etter Review

Cassie has worked in Silicon Valley Job for a year and feels trapped inside the corporate world. The pressures of the job, rising living costs and the stark difference between those above and below the poverty line take their toll. Soon it isn't long before Cassie has to choose between continuing on or giving in to the black hole that has followed her her whole life.

What. a. book. I was hooked from the beginning and could have easily devoured it within a day.

Ripe's discussion on modern day society and capitalism is exquisite. It looks at the affects pressures and expectations of jobs have on our mental health, and how sometimes we power through instead of seeking help because society expects us to. How people portray their lives to be perfect and never show the cracks because nobody wants to see them.

What struck me the most was the look at the unfairness of capitalism especially in a world where the rich seem to keep getting richer and the poor poorer. In Ripe's case it is the huge tech companies getting richer and having their glistening headquarters in cities with rising homeless rates and increasing poverty levels. At times Ripe felt oddly dystopian with its language even though it isn't a dystopian novel; it's very much a current take on today's world that has the reader questioning how the hell we survive.

I found the image of the black hole as a metaphor for depression and mental health to be really clever. The image of it always being present in Cassie's life, changing in size depending on her circumstances, highlighted the extent and deterioration of her mental health, and contrasted well with the fake self that took over Cassie whenever she needed to survive a specific situation.

Etter's writing is effortless and impactful with every word and has secured Ripe's place as one of my favourite reads of the year.

There is a couple of hefty trigger warnings for this one though so please check them out before reading."
"📚BOOK REVIEW📚
That near silent voice in the back of your mind that whispers unspeakable things has a name and it's Sarah Rose Etter.

'Ripe' is speculative literary fiction that reads more like a modern horror story. It oozes with breath-catching emotions, secret thoughts and feelings that you've wondered if anyone else feels, and the everyday nightmares we all endure. It's raw, poetic, dark, and absolutely gut-wrenching.

More telling than anything, I think, is the fact that I quit my job the day after finishing this book. I snapped and quit with no plan because like the narrator in 'Ripe,' the world around me had become unbearable. Daily life can feel like we're being asked to walk around with a gaping wound and act like everything is normal and fine. 'Ripe' takes that gaping wound, adds some fuel, and lights it all on fire.

I've never read anything like 'Ripe' before. It had a profound effect on my mental state - making me feel both incredibly depressed and more lucid than ever before. My notes while reading the book say things like, "if a negative times a negative equals a positive, can I eat this book one page at a time and negate the hole growing inside me?" and "Are we being devoured or are we just relinquishing ourselves piece by piece?"

'Ripe' confronts you with your deepest, darkest thoughts smeared across the page in crisp, bold strokes. It will linger like a shadow in your heart long after you've finished reading it. It's a brilliant and brutal must read..."
Celebrity news, beauty, fashion advice, and fascinating features, delivered straight to your inbox!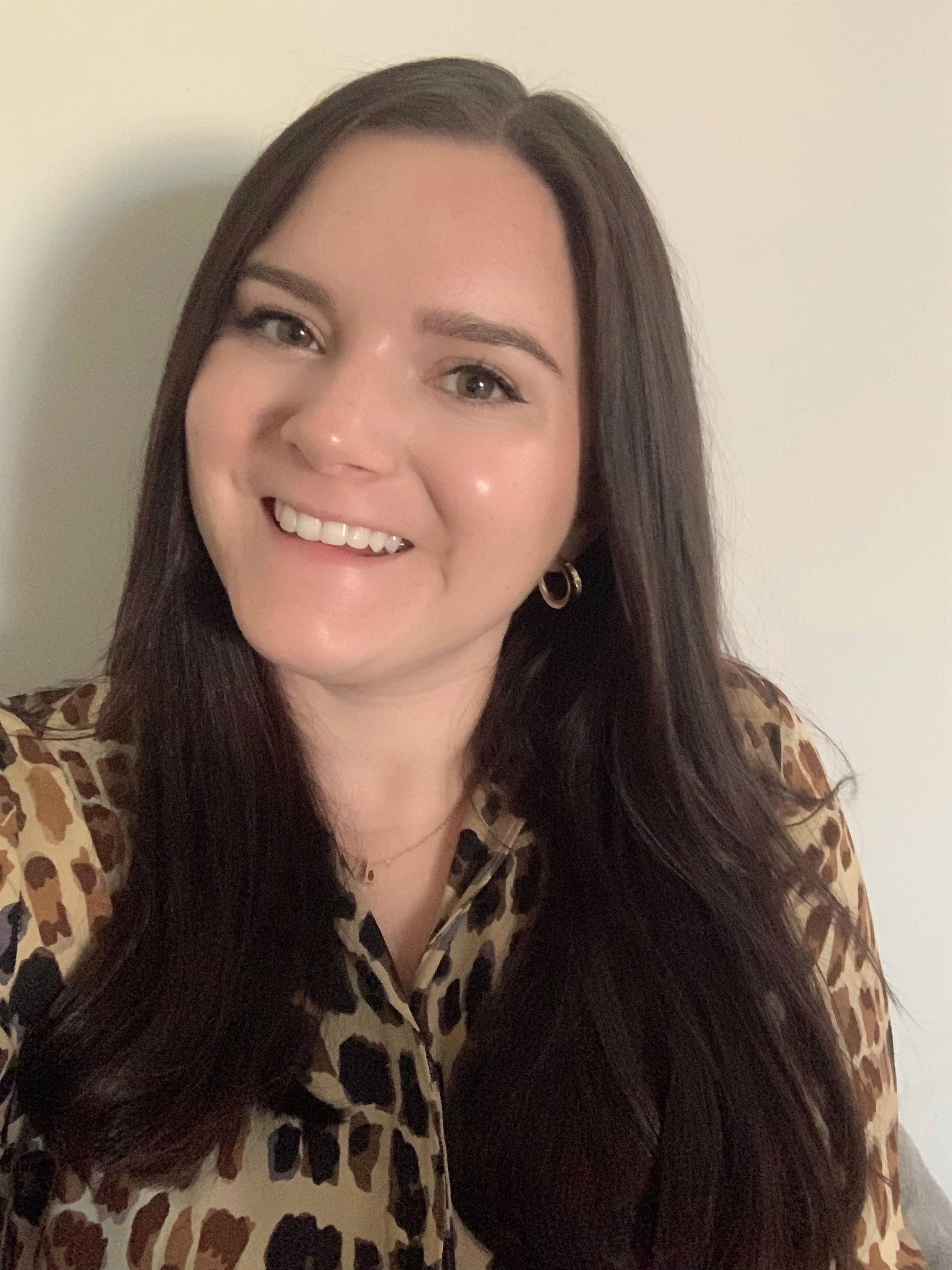 Brooke Knappenberger is Contributing Writer at Marie Claire, where she writes across the board from fashion and beauty to books and celebrities. As a pop culture junkie, Brooke obsessively consumes and writes about the latest movie releases, streaming TV shows, and celebrity scandals. She has over three years of experience writing on fashion, beauty, and entertainment and her work has appeared on Looper, NickiSwift, The Sun US, and Vox Magazine of Columbia, Missouri. Brooke obtained her Bachelor's Degree in Journalism from the University of Missouri's School of Journalism with an emphasis on Magazine Editing and has a minor in Textile and Apparel Management.