What 'Femininity' Means in 2022
Malala, Amanda Gorman, Priyanka Chopra Jonas, and more define the word on their own terms.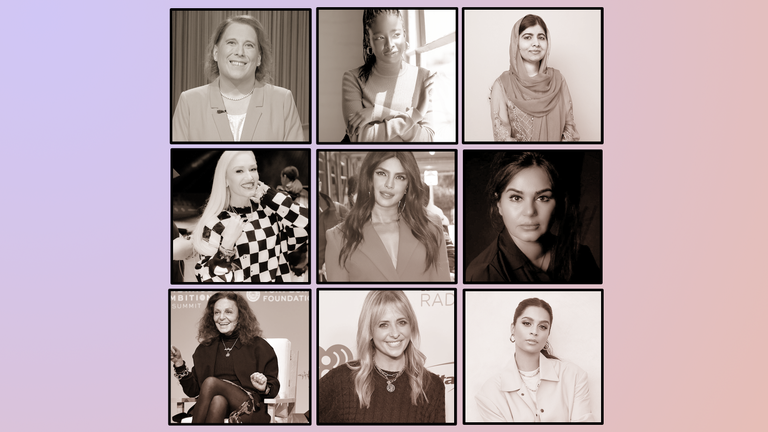 (Image credit: Courtesy/Marie Claire)
Femininity isn't a bad word—it's just a misunderstood one.
Some brands shy away from what could be conceived as ultra-feminine marketing (here's looking at you, green M&M who no longer wears high heels) while others lean too heavily into archaic and gender conforming stereotypes around femininity (pink! hot pink!). And society still tries to equate all things feminine to frivolity or a female's physicality.
While it's impossible to ever fully, accurately pinpoint "femininity"—part of what makes it so wonderful is its ever-evolving, nuanced, and individualized definitions—we wanted to get a more wholistic view of how real women interpreted the concept, giving them the chance to redefine it in their own terms.
Over the course of Women's History Month, Marie Claire posed the question, "What does femininity mean, to you, in 2022?" to a host of notable women we interacted with. From Malala Yousafzai, activist and author of Podium on Bulletin; to Sarah Michelle Gellar, actress and The Little Market Council Member; to Gwen Stefani, singer and founder of beauty company GXVE; and many more, here's what we heard.
As Marie Claire's Entertainment Director, Neha oversees pop culture, celebrity, and current events features with a focus on elevating diverse voices and stories in film and television. She also oversees the brand's print and digital covers as well as book and produces MC's video franchises. She loves a hot-take, hates TV reboots, and is always happy to discuss reality television. Before joining Marie Claire, she held positions at Glamour, Brides, Condé Nast, and Mashable, and is a graduate of the Columbia School of Journalism.