13 Classic Viral YouTube Videos from the '00s You Forgot You Were Obsessed With
A definitive, accurate, not-at-all-biased ranking.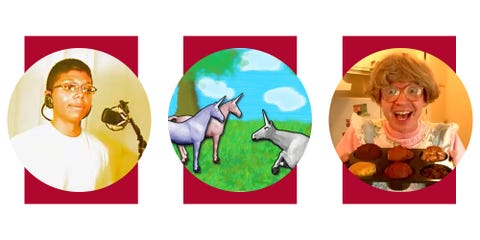 Design by American Artist
YouTube
Please slip into your comfiest checkered Vans, because we're about to take a long trip down memory lane, all the way back to the early-to-late aughts, when your life consisted of velour tracksuits, custom-covered flip phones, and a near-constant stream of loud, obnoxious references to these 13 hugely viral YouTube videos, below.
Get ready for a big ol' dose of oh-my-god nostalgia and to mutter, "wow, I feel old," approximately 100 times to yourself.
This content is created and maintained by a third party, and imported onto this page to help users provide their email addresses. You may be able to find more information about this and similar content at piano.io