6 Insanely Good Crime Documentaries to Watch on Netflix Right Now
Grab your detective gear. 🔎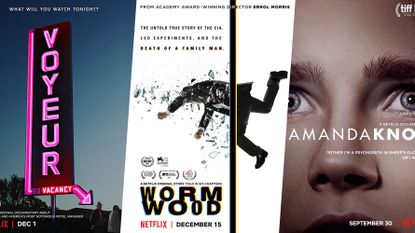 (Image credit: Netflix)
Ever since season one of Making a Murder came out in 2015, people have been obsessed with true crime on the small screen. Lucky for us, Netflix continues to deliver an array of documentaries and docuseries designed to make us rethink everything we knew about crime. And because we know you live for true-crime dramatizations—because well, it's just fascinating to see a glimpse into the lives of the rightfully (and some wrongfully) convicted killers—we've rounded up some other incredibly interesting stories you need watch. (Meanwhile, we'll be sitting here, waiting patiently for season two of Making a Murderer.)
1. 'Amanda Knox'
Almost 10 years after her conviction, Amanda Knox sat down to recount the traumatic experience she endured after being accused of brutally stabbing her roommate, Meredith Kercher, to death in their home in Italy on November 1, 2007.
After spending four years in an Italian prison and waiting eight years to finally be acquitted of the murder, she's still facing the scrutiny of the public eye—and she's got the media to thank for that.
With real-life footage from the scene of the crime, this documentary tells the true story of a wrongfully accused young woman who's attempting to recover and regain the years she's lost after battling a legal nightmare.
2. 'The Keepers'
This seven-part docuseries seeks to expose the truth behind the institutional cover-up of a conspiracy that terrorized Baltimore in the late 60s.
The series begins by recounting the unsolved 1969 murder of Sister Cathy Cesnik, who was and English teacher at an all-girls Catholic school. It was thought that she was killed after finding out the truth about school counselor, Joseph Maskell—a man accused of raping female students in his office and allegedly arranging the rape of many other women by Baltimore priests and police officers.
3. 'The Confession Tapes'
The Confession Tapes docuseries take a different approach to storytelling by unraveling a new mystery in each episode. But while each episode focuses on different murder cases, they all have one thing in common—a seemingly innocent person has confessed to a murder on tape. The confession is given right from the start of the episode, followed by the events that led up to the accused delivering their statements.
4. 'The Voyeur'
Renowned journalist Gay Talese investigates the mind of a Colorado motel owner who's rigged the the ceiling of each room to spy on his guests. After decades of peering into peoples' lives, and recording an extensive journal of what he's seen, Gerald Foos decided to tell his story. Foos has admittedly seen a lot of sex and drug deals happen in his rented rooms—and he's even seen (and could possibly be the reason for) the murder of a young woman.
5. 'Wormwood'
CIA employee Frank Olson mysteriously fell to his death from his New York City hotel window in 1953. He had unwittingly been given a large dose of LSD, which ultimately led to his plunge. And it was discovered more than 20 years later, in 1975, that his death was linked to a top-secret experiment. The dramatization of this true story is played out through the eyes of Olson's son, Eric, who attempts to find out whether or not his father's death was actually a murder covered up by the CIA.
6. 'The Witness'
The term "bystander apathy" is largely synonymous with the murder of Kitty Genovese who was mercilessly murdered in Kew Gardens, Queens, New York while 38 people watched, doing nothing to intervene. Now, more than 50 years later, her younger brother Bill Genovese is seeking the truth about what happened that cold day in March 1964.
Celebrity news, beauty, fashion advice, and fascinating features, delivered straight to your inbox!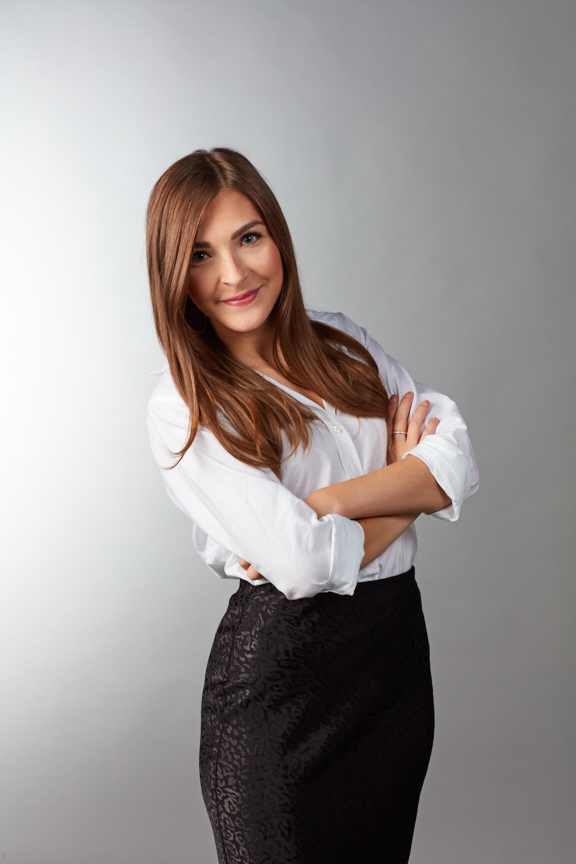 I'm currently working at Dotdash Meredith as the Celeb & Entertainment E-Commerce Lead contributing affiliate content for People.com and InStyle.com. I'm basically like your personal shopper, from writing about that cozy loungewear set you didn't know you needed to keeping tabs on the best sales and deals on the internet. I'm also a pro at finding affordable dupes for celebrity looks and I love to dig into the data to strategize content opportunities.