7 Black TV Shows That Deserve A Reboot
I'm still mad about the Girlfriends finale.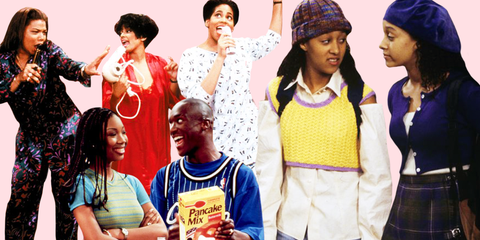 It's 2019, and it feels like every single television series from our childhood is getting the reboot treatment: last summer's announcement they're bringing back Buffy with a black lead and the return of Kim Possible to the TV screens are two prime examples. While there are suggestions that were pretty much rejected from the get-go—did anyone ask for a Coach revival?—there's been an an astonishing lack of '90s and early '00s Black sitcoms on the reboot shortlist. Why aren't we capitalizing on Black nostalgia? I mean, for some reason we got multiple reboots of 24 that no one asked for. There are so many other options out there, too! From Living Single to Girlfriends, here are some of my favorite Black TV shows that deserve their chance to capture our hearst one more time.
This content is created and maintained by a third party, and imported onto this page to help users provide their email addresses. You may be able to find more information about this and similar content at piano.io