BDSM Novels to Curl Up With for a Steamy Night In
The crème de la crème of the genre.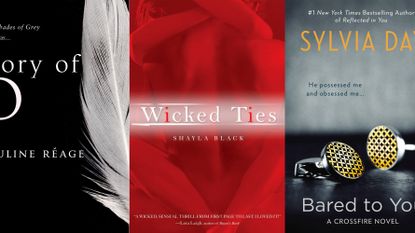 (Image credit: Marie Claire)
BDSM: bondage, dominance, sadism, and masochism. If your curiosity is piqued and/or you get excited by the concept, you're not alone; this is one of the most popular kinks in the world. For many people, especially those whose knowledge of BDSM stems from films like Fifty Shades and songs like Rihanna's S&M, the practice can sound intimidating. Don't worry—there's plenty of ways to ease into the community, and erotic novels are a prime place to start. Not only can these novels show how exactly what the lifestyle entails, they also offer a peek into the minds of those who practice it. Whether you're new to the BDSM community or a connoisseur looking for your next great read, here are some steamy selects that take erotic reading to the next level.
Hana Hong is the beauty assistant at Marie Claire, where she covers skincare, makeup, and haircare, and is identifiable by her signature cateye.