The Most Iconic Prom Dresses in Movies and TV
Sandy from Grease is our prom queen, forever and always.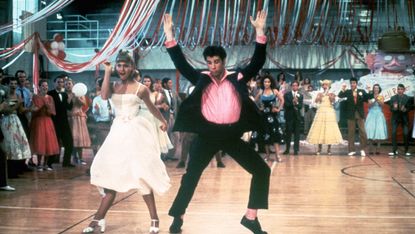 (Image credit: Fotos International)
Prom dresses are a sign of the times: There were exaggerated puffy sleeves in the '70s, neon hues in the '80s, two-piece sets in the '90s, and so on. Go back in time to get a closer look at the most memorable prom dresses—some bold, some beautiful, some questionable—in your favorite classic movies, starting with Stephen King's Carrie in 1976. And while you're at it, make some popcorn, pour yourself a glass of wine, and stream these classics to relive your glory days.