Cecile Richards Has Our Back and Yours....Always (#THANKS!)
Cecile Richards Has Our Back and Yours....Always (#THANKS!)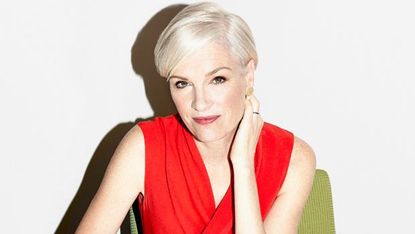 (Image credit: Peter Hapak)
Who: Cecile Richards, President, Planned Parenthood Federation of America and Planned Parenthood Action Fund
Rapid Response: Seconds after the Supreme Court's June 30 decision to allow some private corporations, like Hobby Lobby, to not cover contraceptives in employee health plans for religious reasons, Cecile Richards, 57, took to Twitter, tweeting both rebuttals ("No coincidence: all 3 women on #SCOTUS dissented. For women, only controversy about birth control is that we're still fighting for it") and messages of hope ("Worried your employer might cut your birth control coverage? Text 'birthcontrol' to 69866 and we'll help you find a solution").
Driving Force: "A lot of my drive involves wanting my daughters—and my son—to have opportunities," Richards says. "Any movement to drive women's issues and women's rights backward simply cannot happen on our watch."
The Numbers: Twenty percent of women in the U.S. have visited Planned Parenthood. Collectively, these centers prevent an estimated 515,000 unintended pregnancies annually and provide more than a million women with services like breast exams and Pap smears.

Backstory: Richards herself visited Planned Parenthood for the first time as a college student and calls the experience an awakening. It "was the one place where you could ask questions—and folks would talk to you—without guilt," she told The Nation. "No matter how much things change, some things are immutable: The need for basic sexual education will never go away."
Get Involved: plannedparenthood.org or donate here: ppaction.org
Related: 19 Other Women Who Are Changing the World
Photo via Peter Hapak